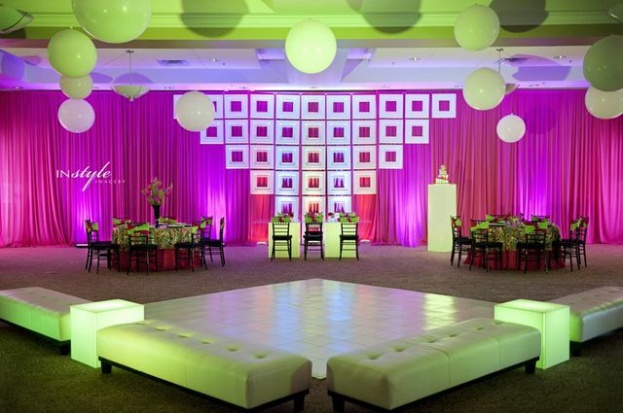 The results of our Pop Art Sweet 16 Photo shoot are fantastic! The Ocoee Lakeshore Center looked fun and colorful thanks to Swag Decor's magenta draping and LGT Productions' lighting, all coordinated by The Soiree Co. along with Event Industry Marketing by BeatCreative's creative direction and marketing expertise.Letz Dance On It's white dance floor and So Cool Events' light up tables and accents gave the shoot a cool vibe. Our black chiavari chairs and Windermere Flowers and Gifts' pink and white floral arrangements inside sphere or square vases made the tablescapes stand out. Kirby Rentals' linens brought the whole look together. Dogwood Blossom Stationery's invitations and paper goods provided the small details that change every shoot from good to grand.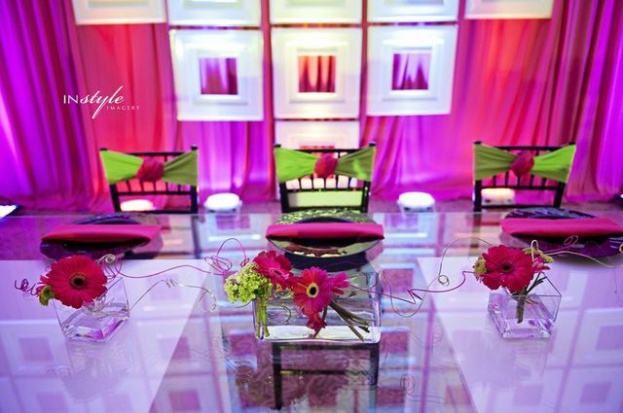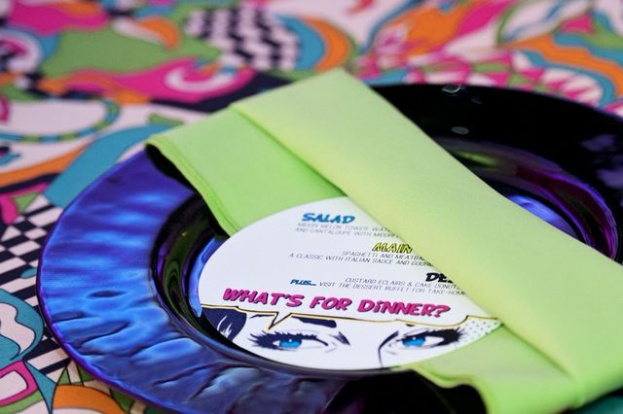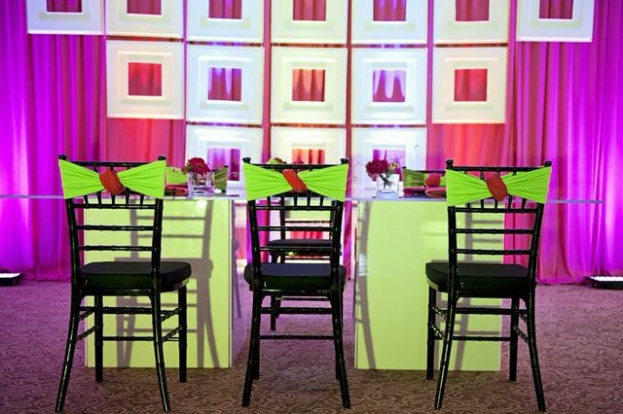 Furniture and lighting wasn't the only decor at this party, but people too! Live Art by Julie's live art statue brought color, fun, and the coolest drink stand ever! But she wasn't the only human statue. The Originators' orange and magenta living statue mesmerized with its various moves and mystery. The Flipbook People also provided a photo booth for a little extra fun.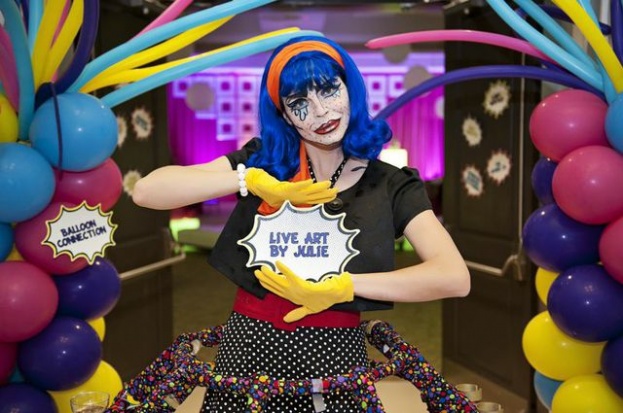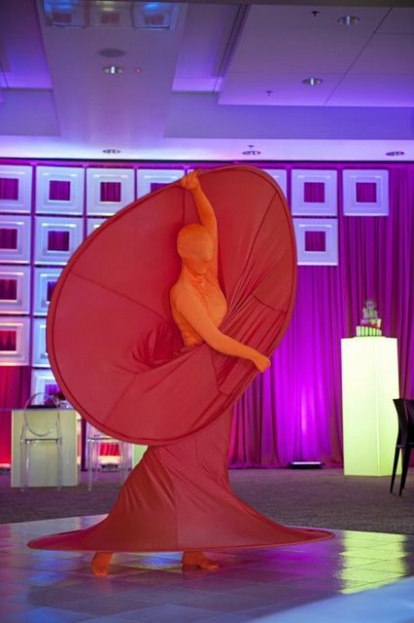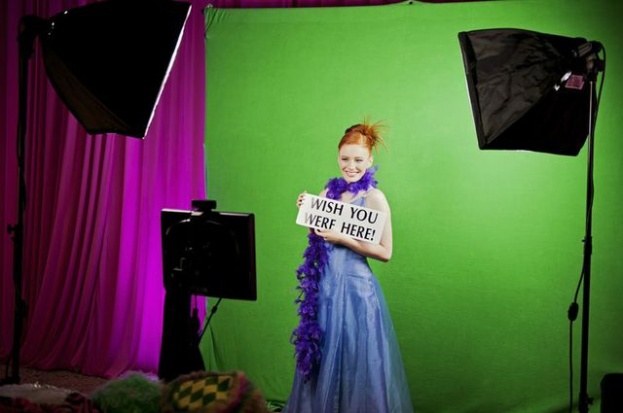 Of course, not party is a party without the proper food. Party Flavors' asymmetrical cake captured the fun atmosphere of the event with its multiple layers splashed with "paint." Two Sweets Bake Shop brought the "sweet" to the Sweet Sixteen with their colorful candy buffet filled with goodies like chocolate lips and twisty tops. Puff n' Stuff brought some additional fun foods like cake pieces and meatballs.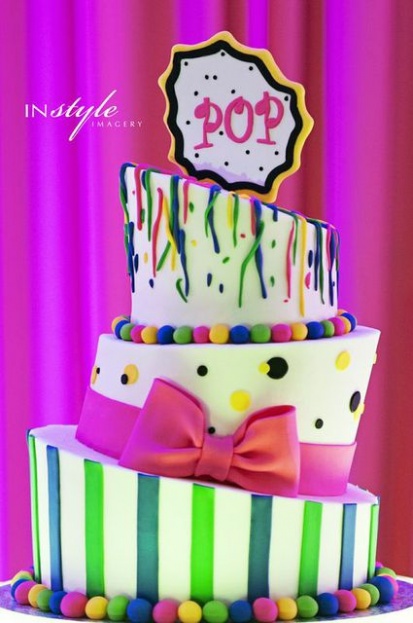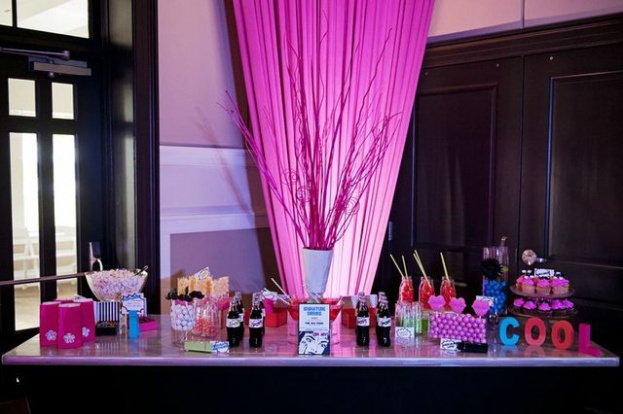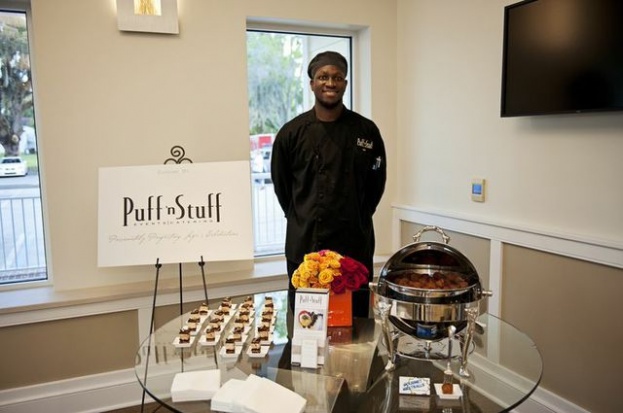 The event was photographed by In Style Imagery and videographed by Brandon Kari Films. Check out their video from the event below! Special thanks to Ocoee High School for providing the stunning models!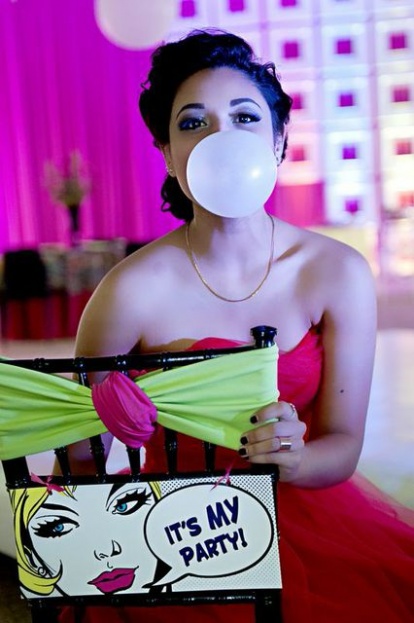 Ocoee Lakeshore Center from Brandon Kari on Vimeo.
This amazing shoot would have been impossible without all these talented vendors:
Venue: Ocoee Lakeshore Center
Event Designer: The Soiree Co.
Photography: In Style Imagery
Videography: Brandon Kari Films
Cake: Party Flavors
Candy Bar: Two Sweets Bake Shop
Ice Cream Bar: Three2Oh
Photoshoot Catering: Puff n' Stuff
Floral: Windermere Flowers and Gifts
DJ/ Lighting: LGT Productions
Paper Goods/Logo Design: Dogwood Blossom Stationery
Linens: Kirby Rentals
Dance Floor: Letz Dance On It
Chiavari Chairs and Chargers: A Chair Affair
Lighted Decor: Lounge furniture: So Cool Events
Balloon Decor: Balloon Connection by Twisted Artz
Drape Decor: Swag Decor
Fabric Orange Living Statue: The Originators
Living Art Decor /Pop Art Models/Make Up Artist: Live Art by Julie
Flipbook Photobooth: The Flipbook People
Models: Ocoee High School
Marketing/Creative Direction: Event Industry Marketing by BeatCreative