Beautiful Boho New Smyrna Beach Barn Wedding
There's something exciting and unforgettable about exploring a new venue for the first time. When we were approached to participate in this Boho New Smyrna Beach barn wedding photoshoot at The Mulberry NSB, we knew we had to say yes!
We joined an amazing team of vendors for this project, including the ever-talented Melanie Paige Events and the brilliant Tara Sproc Photography.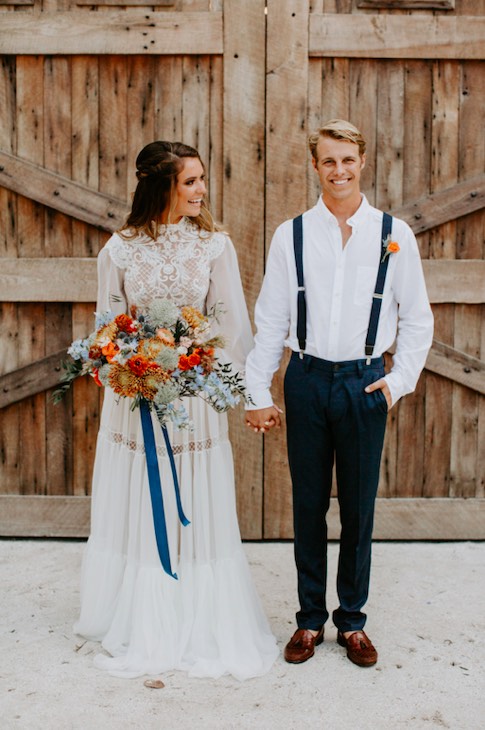 Our models looked absolutely adorable, channeling old-world romance in classic country-inspired outfits. The bride was ethereal in a white dress with puffy, full semi-sheer sleeves and embroidery detail, paired with a fun floral bouquet and romantic wavy hair. Our groom, on the other hand, looked dapper in stylish suspenders and navy trousers.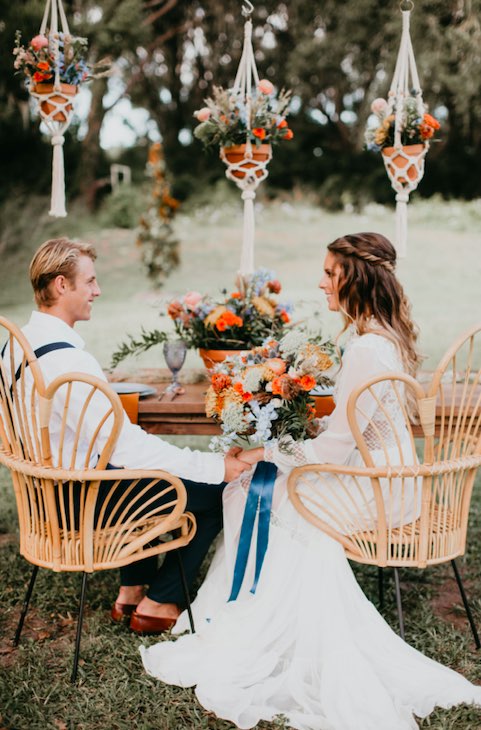 They sat in one of our newest furniture pieces, the Clover chair, as they leaned toward one another to whisper sweet nothings. Nearby, two Colleen chairs had been placed on either side of the seafoam Savannah settee, for any guests who might happen to stop by!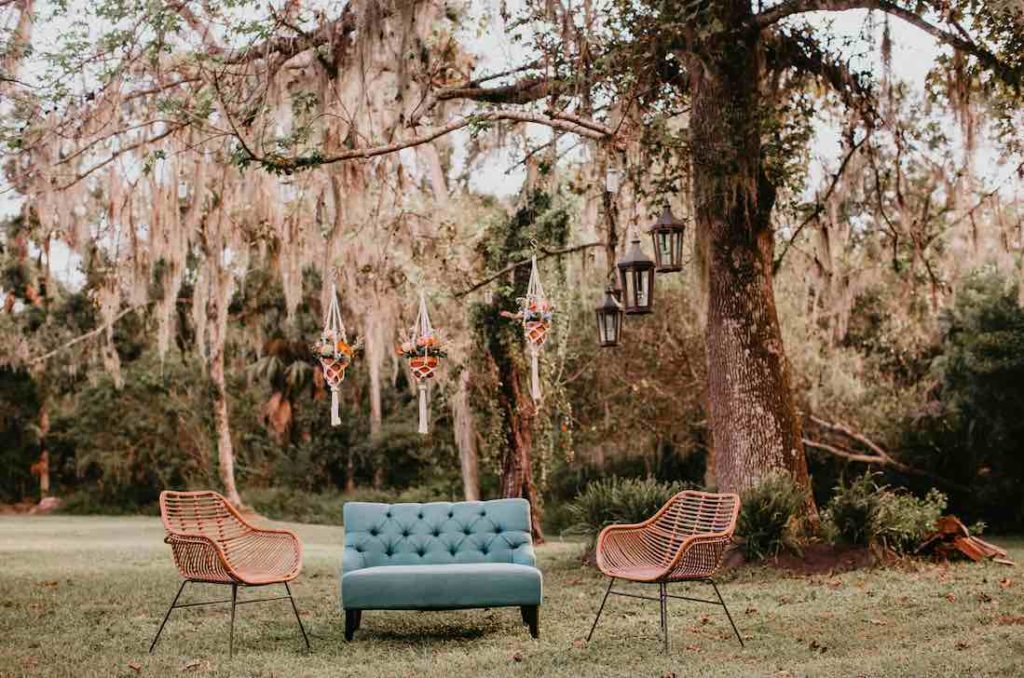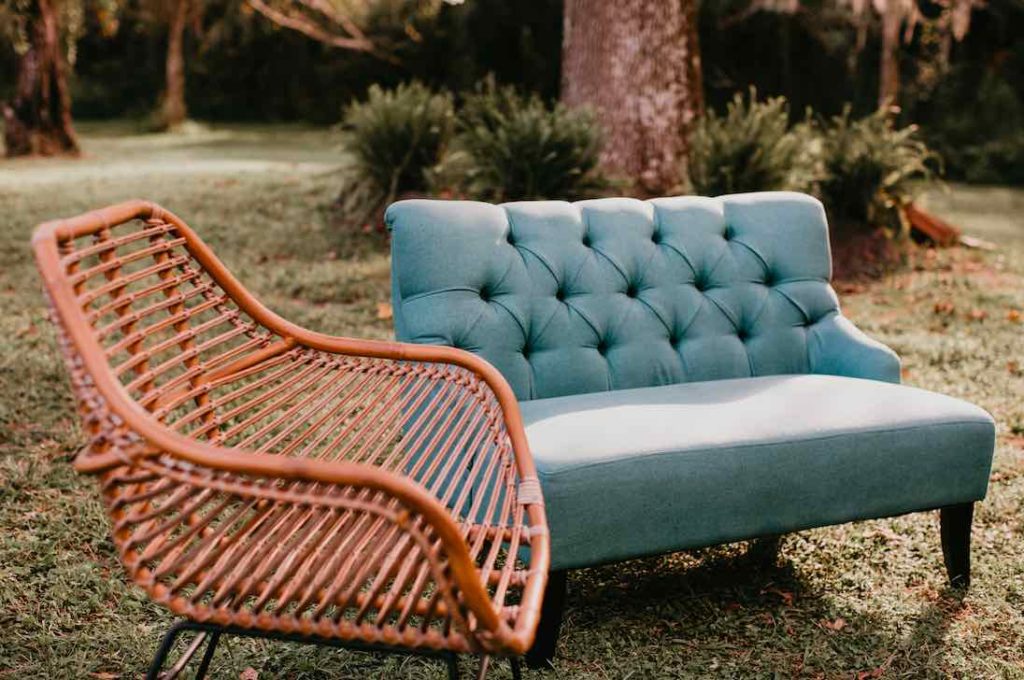 After some fun photos – and an outfit change for the bride – our couple posed on the lawn by our outdoor ceremony setup. The elegant bridal gown and beaming smiles on the couple's faces perfectly complemented our classic French country chairs!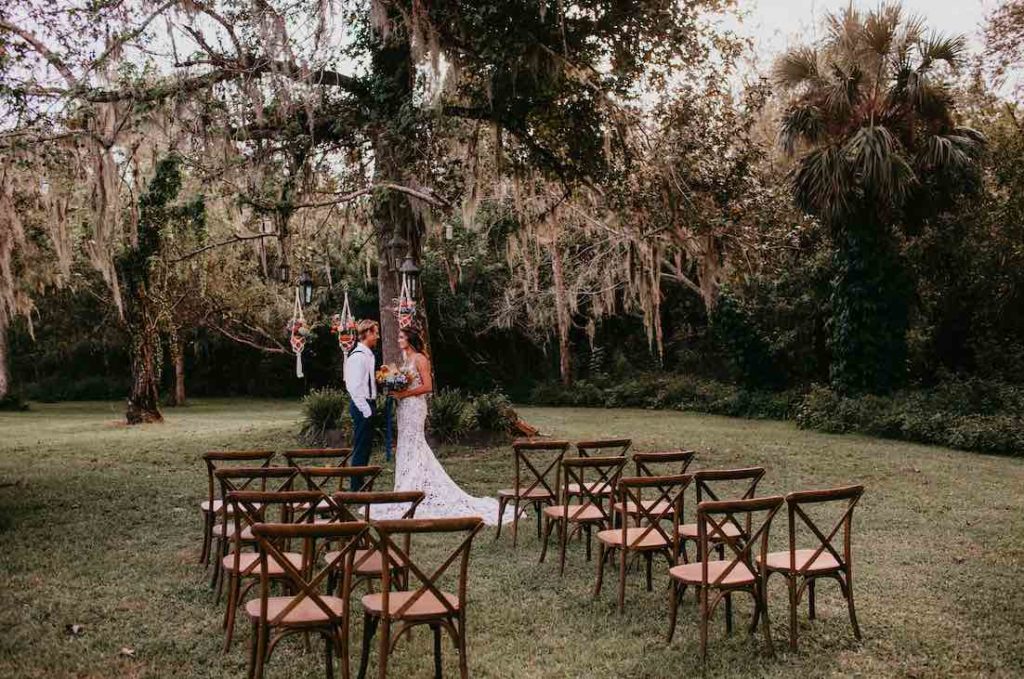 Everything just came together beautifully for this Boho New Smyrna Beach barn wedding photoshoot at The Mulberry NSB, and we can't wait for the next time we get to create something wonderful with our wonderful friend-dors!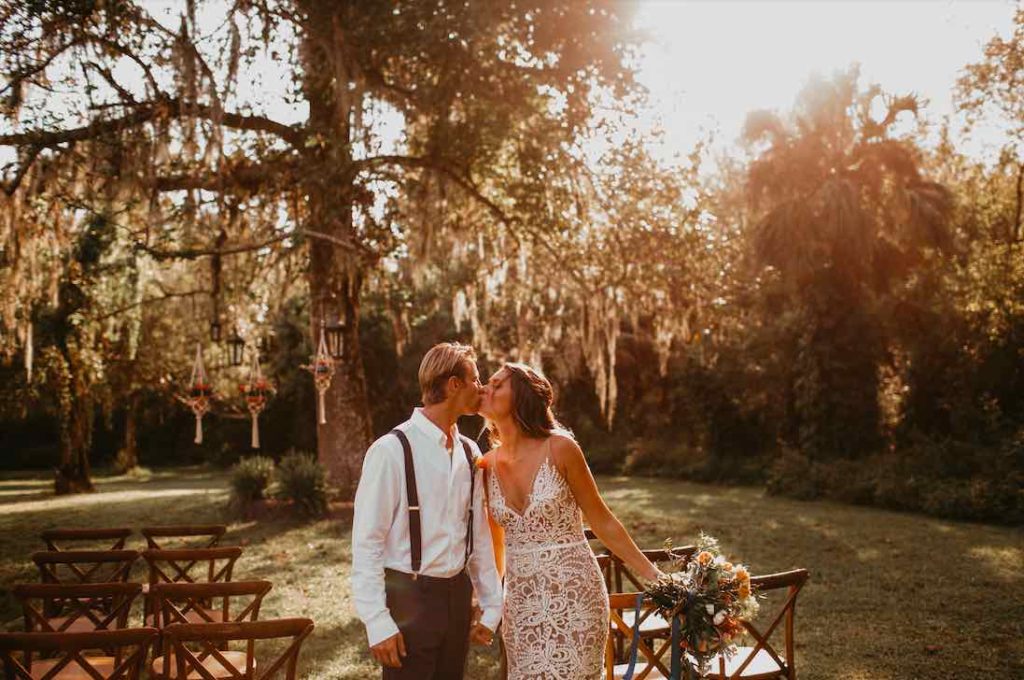 Featured items: French country chairs   |   the Clover chair   |   the Colleen chair   |   Savannah settee seafoam
Vendors: Tara Sproc Photography   |   Melanie Paige Events   |  The Mulberry NSB   |   Fernand Curl Designs   |   A Chair Affair   |   Laura Reynolds Artistry   |   Dishie Rentals   |   Olivia Bowen Bridal  |  Sweet Miss Vs