Maid/Matron of Honor Duties: Building Memories and Backing the Bride
Being asked to be a maid or matron of honor is truly an honor. It's the ultimate bridesmaid role filled with laughter, love, and unforgettable memories. From glamorous dresses to epic bachelorette parties, it's an absolute blast and a true reflection of your friendship! However, it also comes with a lot of responsibility. As the bride's right-hand woman, you'll be helping her plan her wedding, providing emotional support, and making sure her big day is perfect. Now, let's dive into what the role entails and what's expected.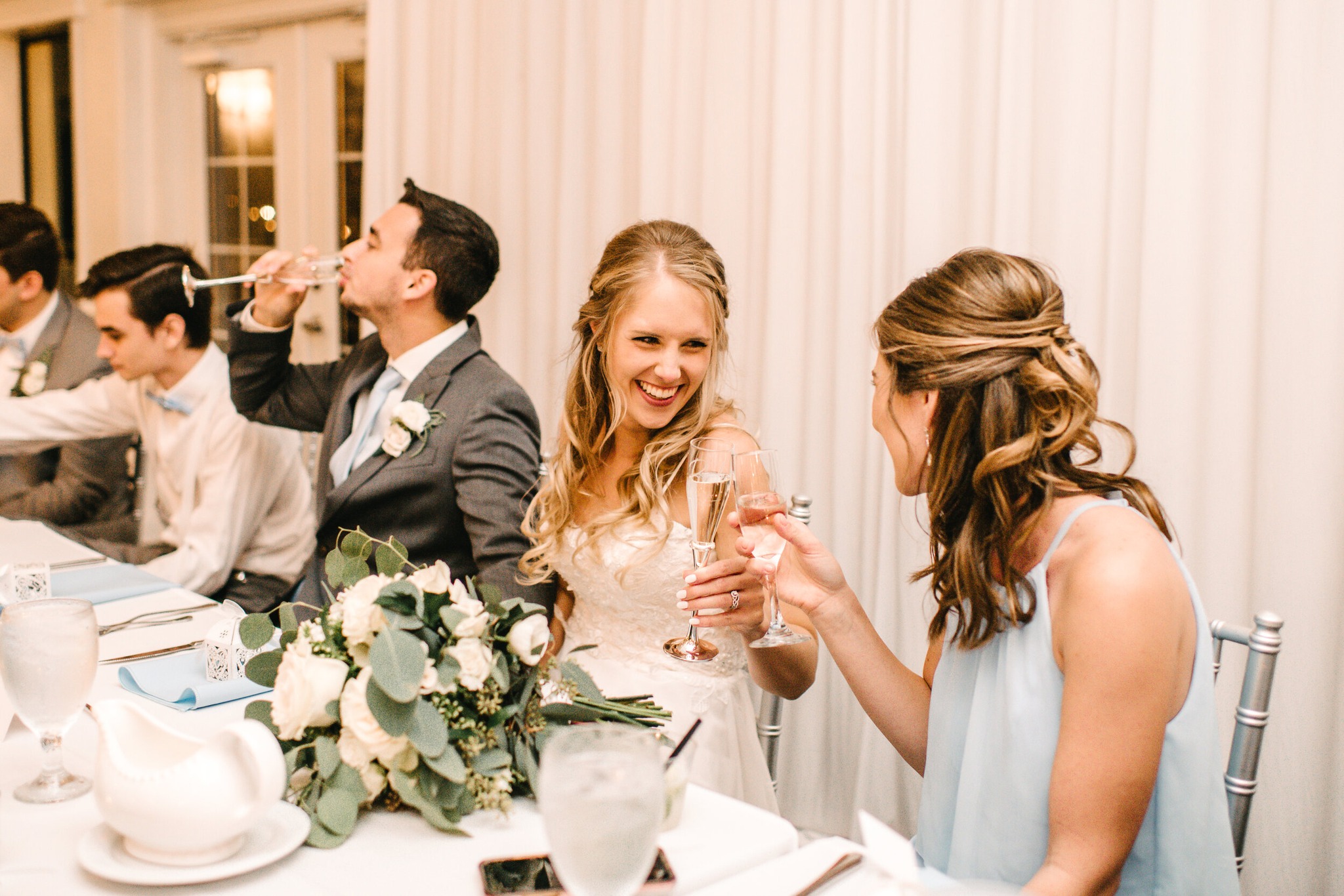 angela june photography
Assist with wedding planning
Often, they are responsible for helping the bride with tasks like choosing bridesmaids' dresses, selecting wedding decorations, and addressing invitations. You may also help the bride coordinate with vendors, provide feedback on wedding plans, and help alleviate any pre-wedding stress.
Organize bridal showers and bachelorette parties
Typically, their responsibilities revolve around the planning and coordination of the bride's bridal shower and bachelorette party. This includes finding a venue, booking activities, and making sure all of the bride's friends are invited. Additionally, they should be creative and come up with ideas for fun and memorable events.
Be the bride's support system
The maid or matron of honor should be the bride's go-to person for anything and everything related to the wedding. This includes providing emotional support, listening to the bride's worries, and helping her stay calm during stressful moments. With that, they should be a shoulder to cry on and a source of unconditional love and support.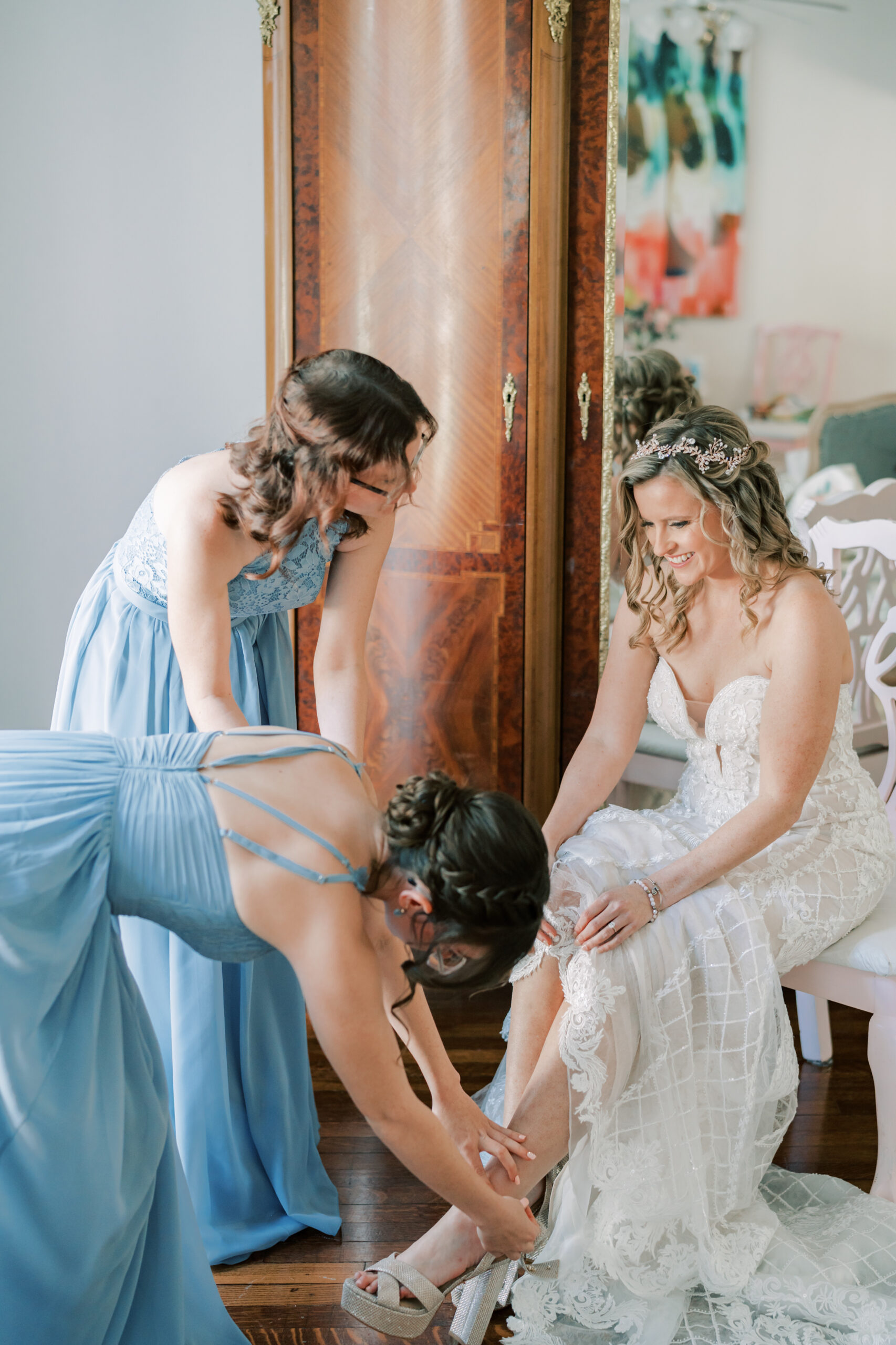 stephanie lanni photography
Assist with dress shopping and fittings
On occasion, they are invited to go dress shopping with the bride. Share your honest opinions and give valuable feedback. All in all, this will help the bride find her perfect wedding gown, making her feel beautiful and confident.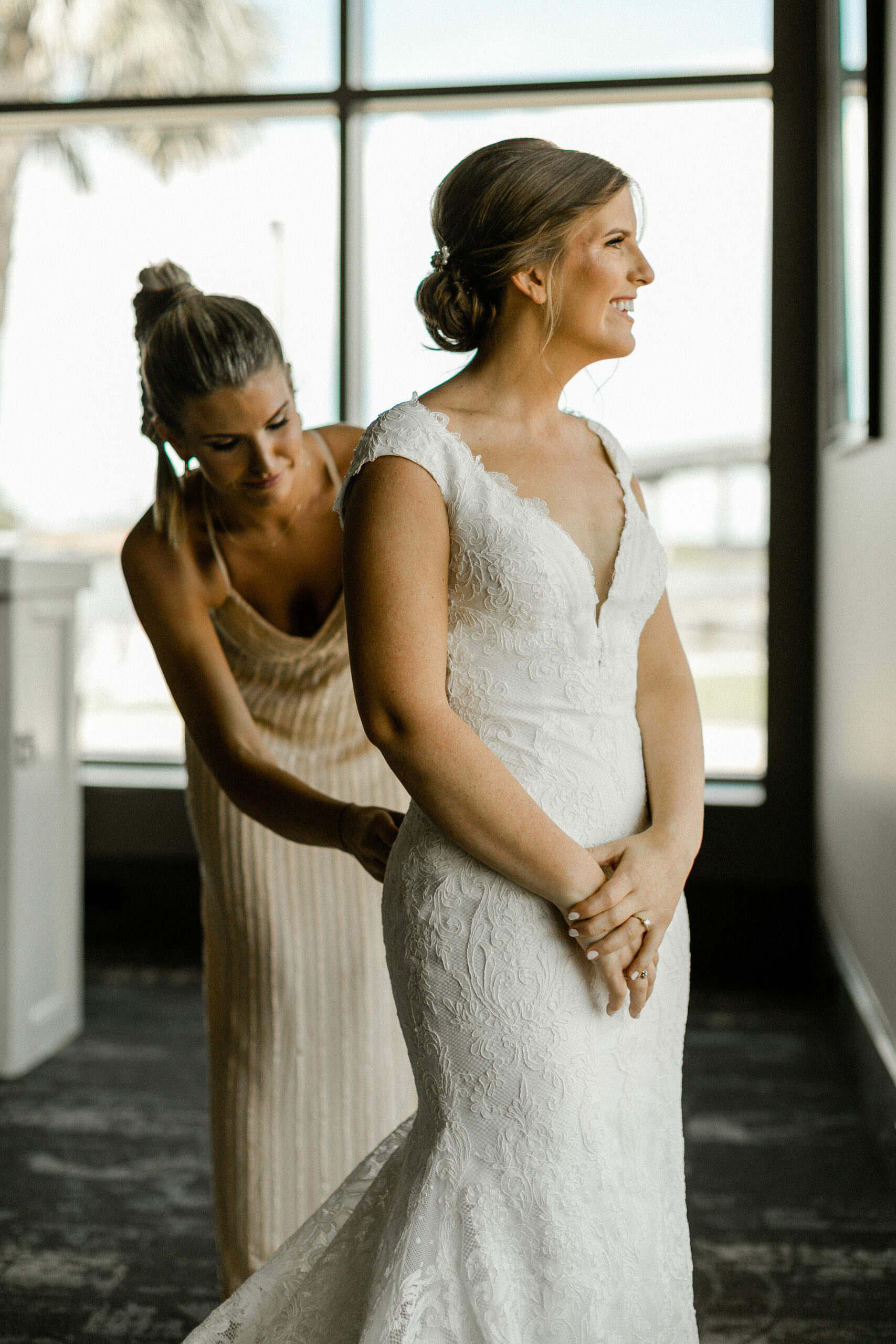 angela june photography
Organize the bridal party
Their responsibility revolves around keeping the bridal party organized and on track. This includes coordinating dress fittings, distributing the wedding day timeline, and ensuring everyone is aware of rehearsal times and locations. Acting as the main point of contact, they handle any questions or concerns from the bridal party.
Hold the bride's bouquet
On the wedding day, they are responsible for holding the bride's bouquet during the ceremony. This is a symbolic gesture that represents support and love for the bride. Don't forget, you should be attentive to the bride's needs and make sure the bouquet is always within reach.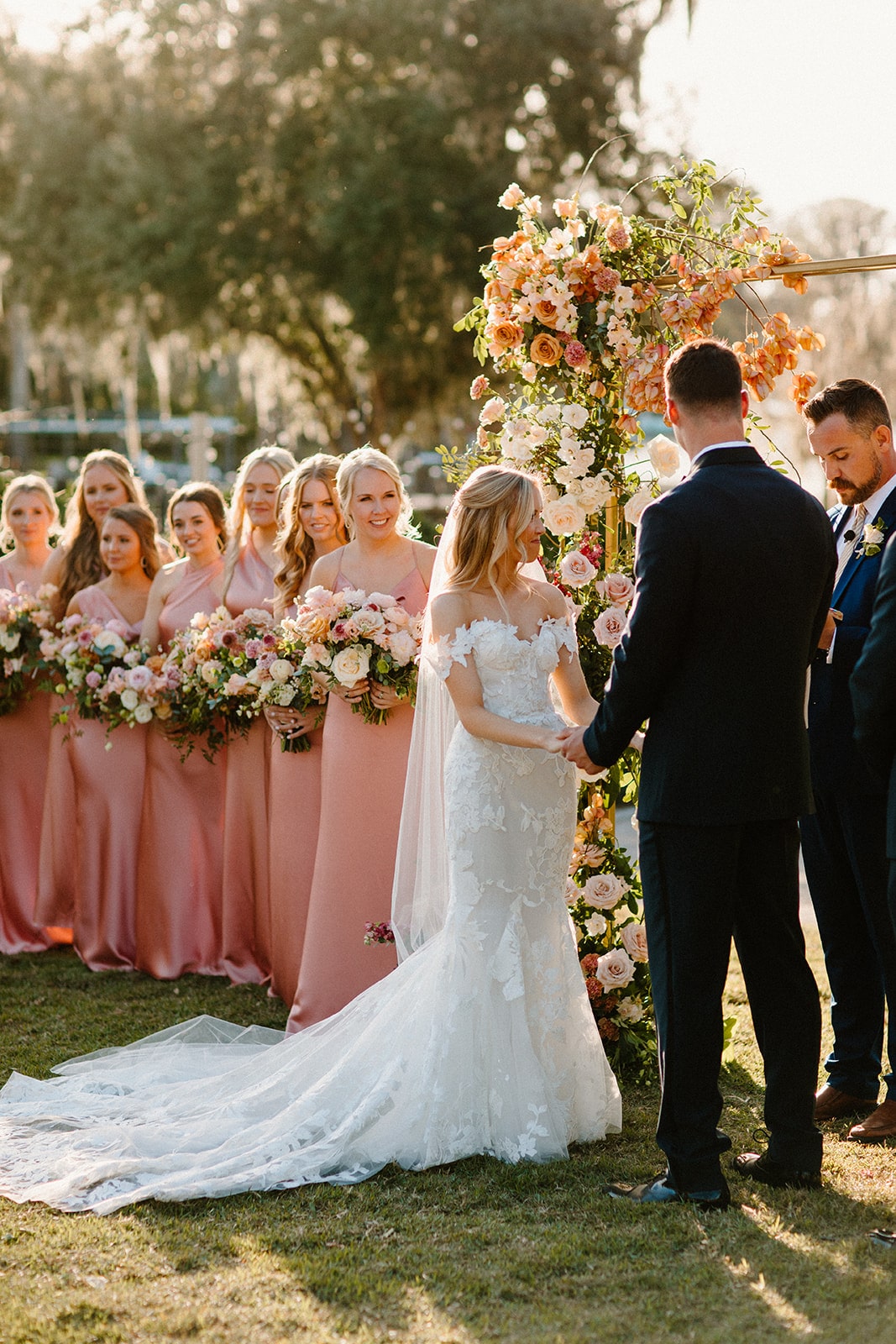 Give a maid/matron of honor speech
During the reception, it is customary for the maid or matron of honor to deliver a speech. Express your love and support for the bride and groom with heartfelt words that leave a lasting impression. Coordinate with the best man to see if he will be giving a speech, be aware of what each other plans to say can help the flow of speeches.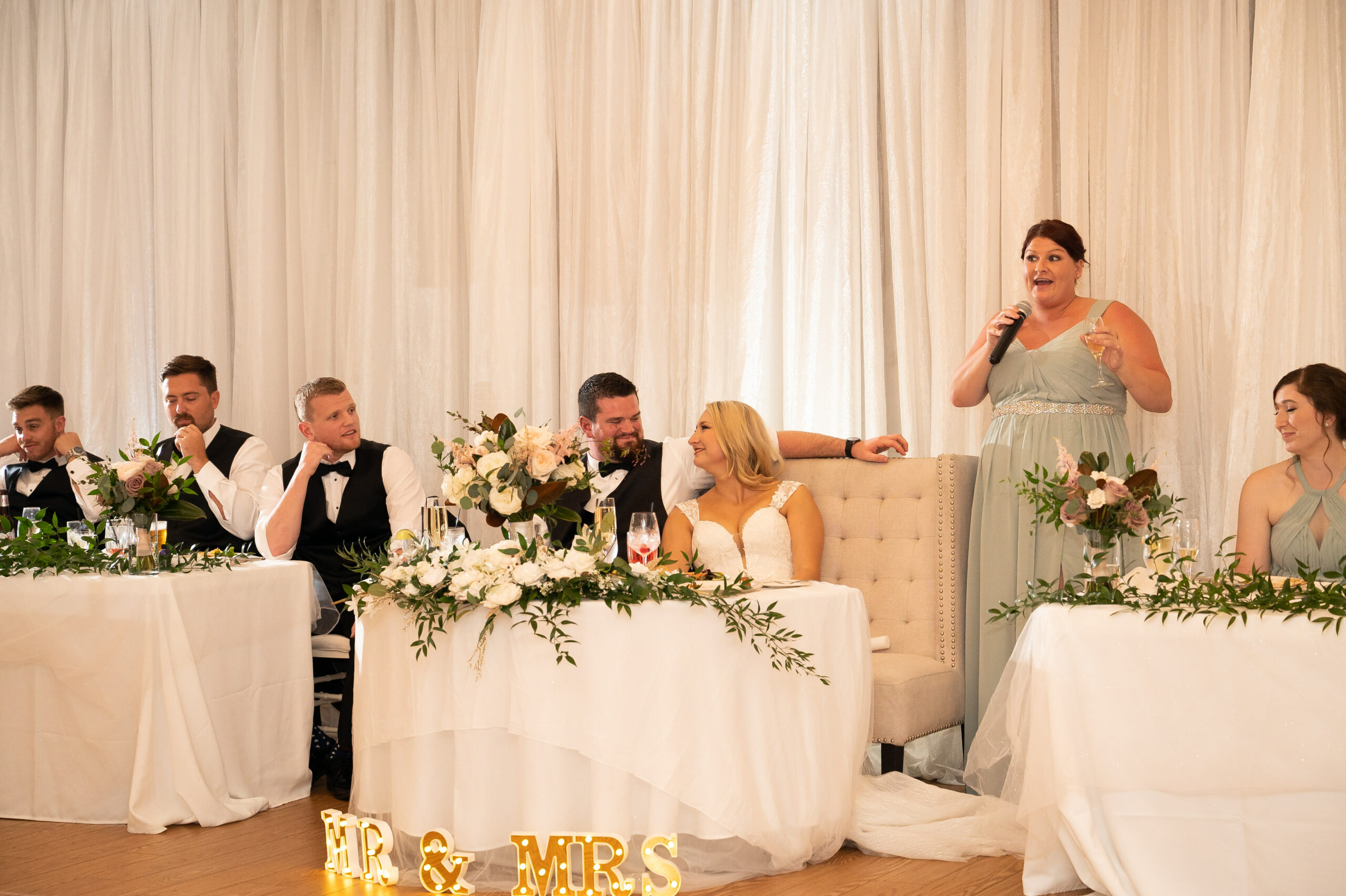 mississippi pearl photography
Rewarding and Unforgettable Memories with a few tips
Being a maid or matron of honor is a lot of work, but it's also an incredibly rewarding experience. By fulfilling your duties with love, enthusiasm, and a desire to make the bride's day special, you'll help create memories that will last a lifetime. A few more tips to ensure success:
Coordinating with the other bridesmaids. This includes making sure that everyone knows what they're supposed to be doing and that they're all on the same page.
Keeping the bride calm and relaxed on the wedding day. This is probably the most important duty of the maid of honor!
Being a role model for the other bridesmaids. The maid of honor should set a good example for the other bridesmaids by being organized, helpful, and supportive.