Love and Laughter: A Mahaffey Theater Wedding
Kim and Ryan are one of those couples that light up the room when they walk in. Their love and infectious laughter bring joy to everyone and it was our pleasure to be a part of their Mahaffey Theater wedding.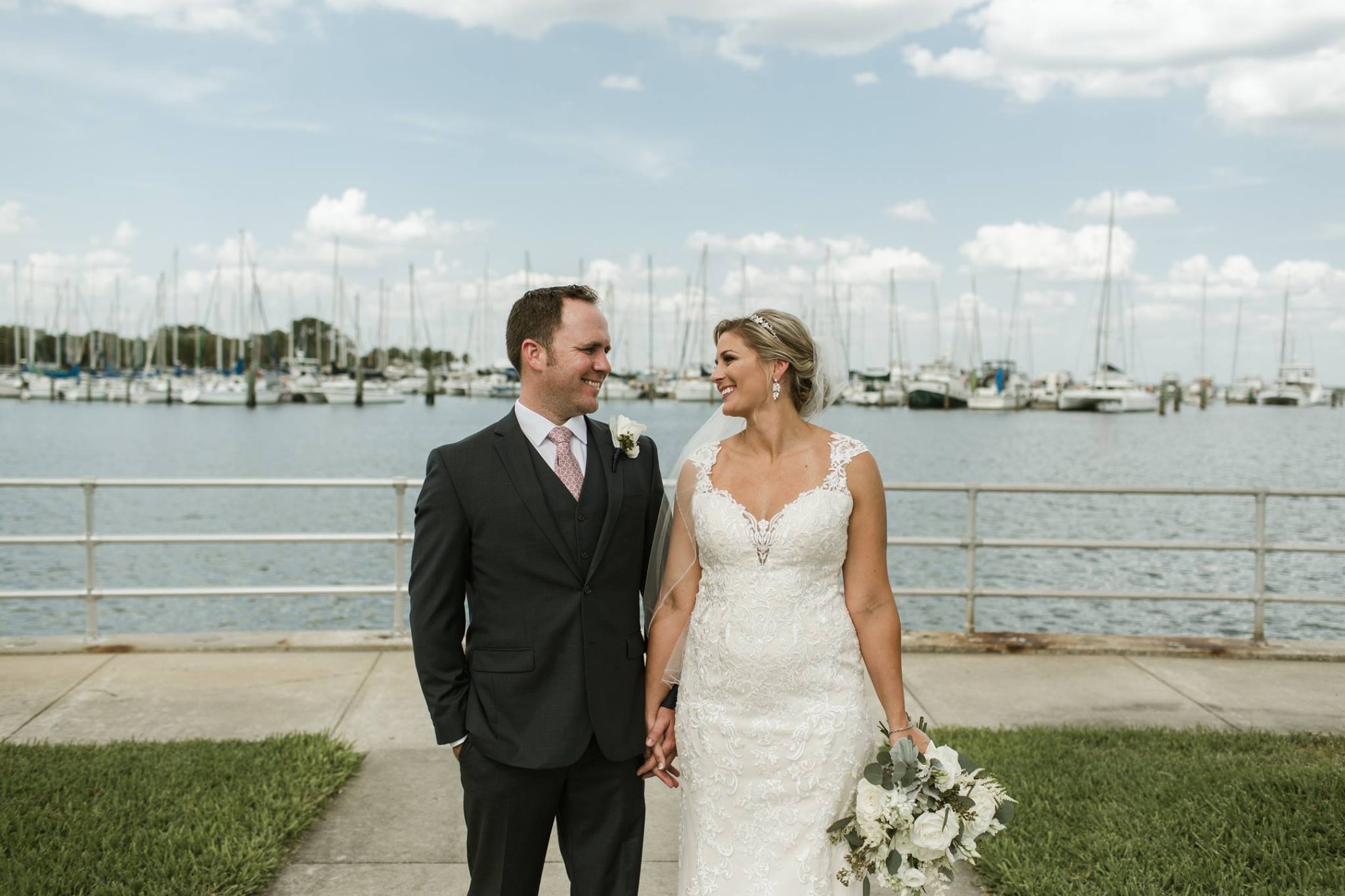 Their beautiful church ceremony at St Raphel's Catholic Church led to many happy tears and some sweet pictures captured by Finny Hill Photography. Our favorite shot has to be the adorable flower girl and ring bearer watching intently during the ceremony. What a sweet moment!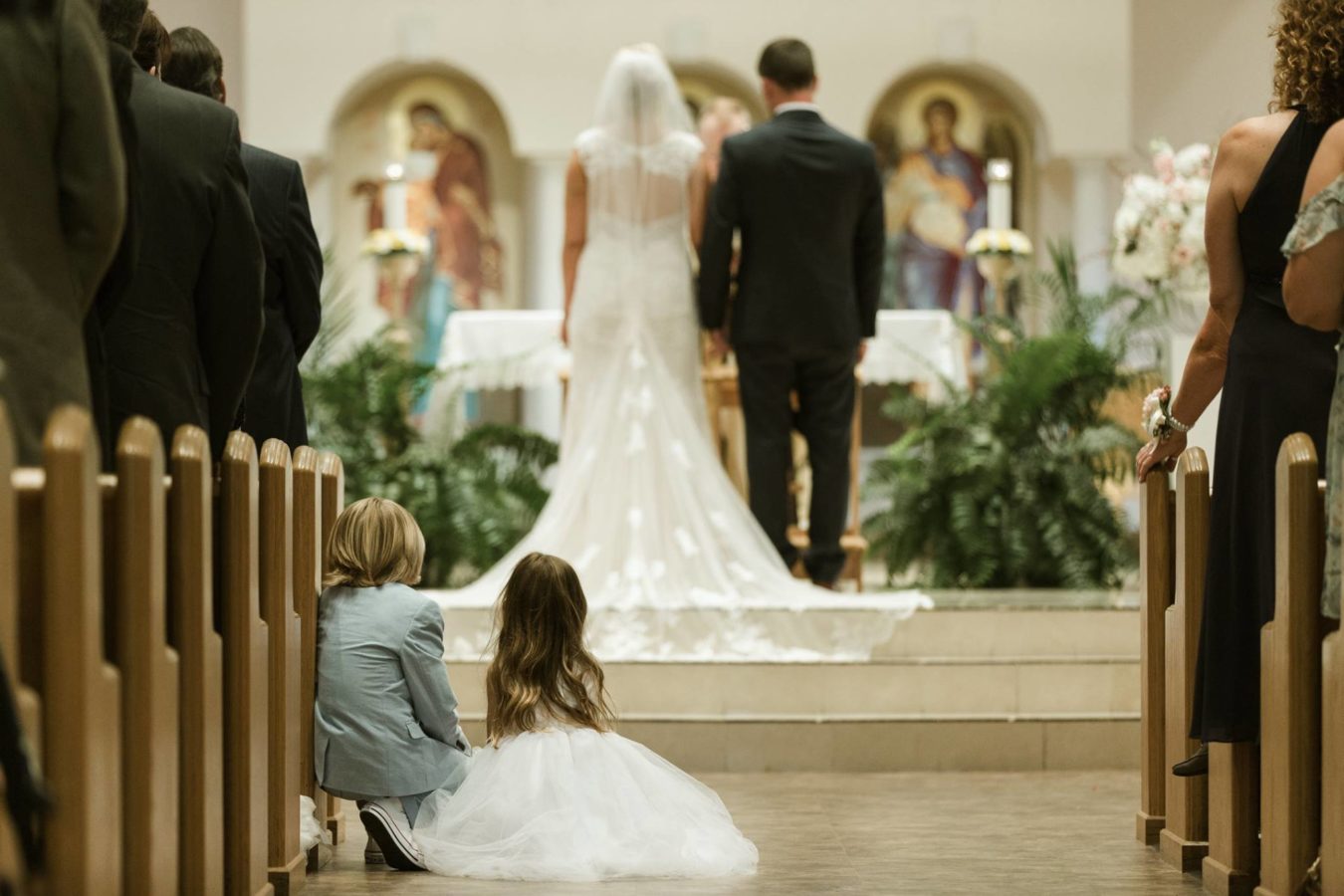 Following the ceremony, Kim and Ryan were ready to celebrate with their guests at the  Mahaffey Theater in St. Petersburg. Parties a la Carte worked closely with the couple to plan an evening that everyone would remember and, with a wedding hashtag like #GettingCURRazy you know it was going to be a night that anyone could forget! The newlyweds danced the night away with their friends and family as the Sun began to set on the gorgeous waterfront location, bringing this Mahaffey Theater wedding to a beautiful end.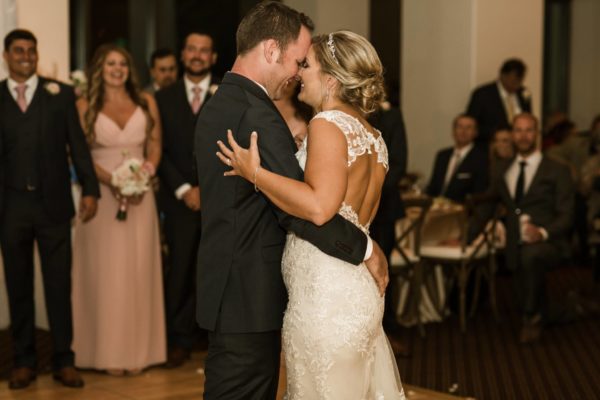 Classic, tall centerpieces towered over the reception tables. Romantic, low arrangements filled with delicate flowers in pinks and ivory, designed by Braun's Fine Flowers effortlessly drew the eye. Candlelight lent a soft glow to the room, reflecting off our Gold Rim Chargers and Gold Flatware. The addition of the French Country Chairs finished off the look of the room. We really loved this simple and classic design.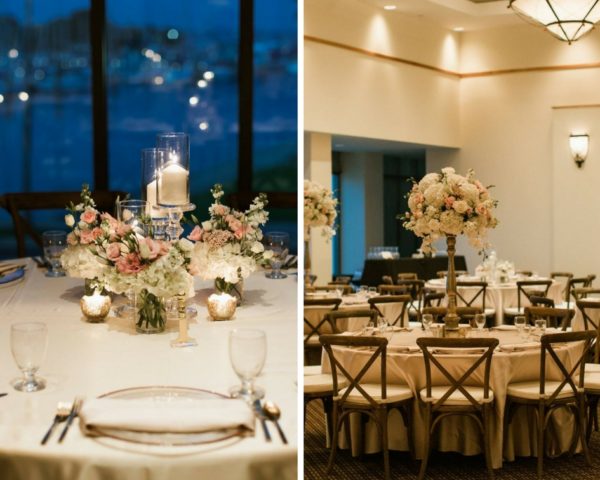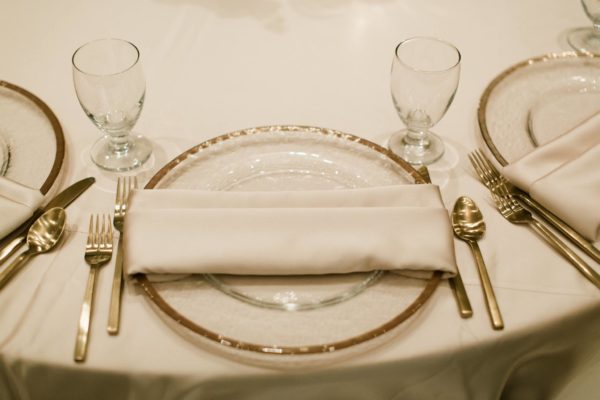 Congratulations,  Kim and Ryan! We wish you a very happy marriage, filled with love and laughter!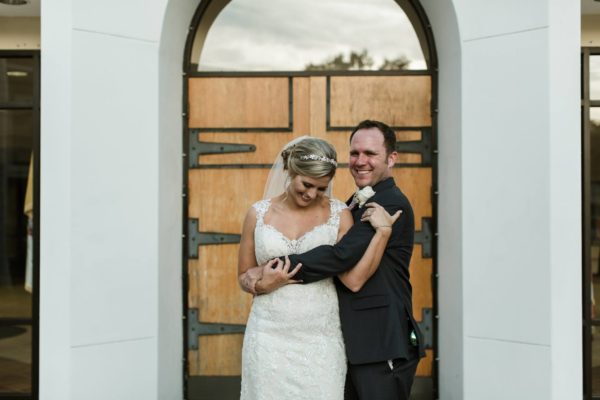 Featured items: French country chairs  |   Gold Rim Charger   |   Gold Flatware
Vendors: Mahaffey Theater   |   Photographer: Finny Hill Photography |   Video: VHVIDEO.COM, Inc   |   Planning: Parties a la Carte   |   Florist: Braun's Fine Flowers   |   Cake: Hands on Sweets  |   Caterer: Catering by the Family  |   DJ/Lighting/Draping: Gabro Event Services   |   Transportation: Network Executive Limousine LTD   |   Dress: The Dressing Room.  |  Hair and makeup: Lasting Luxe Hair and Makeup Artistry   | Linens: Over The Top Rental Linens  |   Stationery: Urbancoast