Meet our june 2018 Wedding Rental winners!
Each month, one lucky couple wins $500 off of their wedding rentals, and this month, we're so excited to introduce you to our June 2018 wedding rental winners – Richard and Ashli! We spoke with the lovely bride-to-be and got the scoop on her and Richard's love story, dream wedding details, and more!
Where did you and your fiancé meet?
We met online, on OkCupid.
How did you know he was the one for you?
We have a deep love, and share the same outlook on life.
What are the things you have in common?
Strangely, we do not have a lot in common. We are like yin and yang. However, we both share a sense of humor and great outgoing personalities.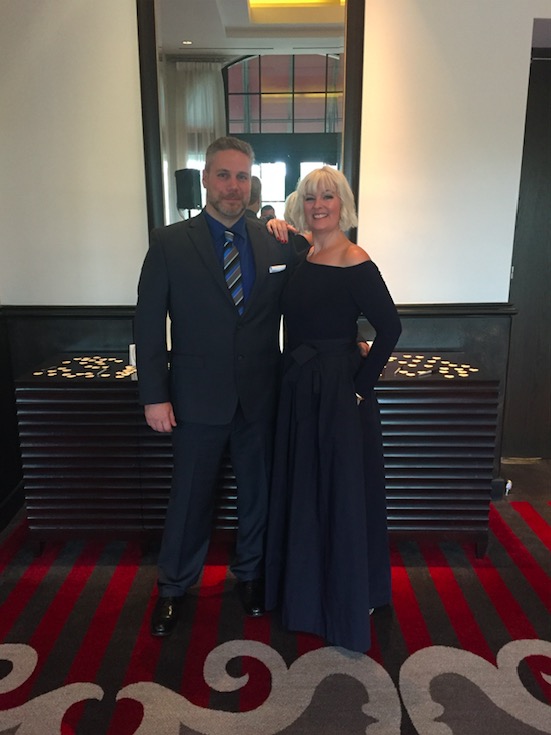 How did he propose?
He proposed on our 8 year dating anniversary, at the restaurant where we went on our first date. It was such a wonderful surprise!
What part of your wedding day are you looking forward to most?
Our first look, seeing each other and knowing we are spending the rest of our lives together.
What is the inspiration for your wedding colors?
The Castle Hotel – lots of grays and purples. Purple is my favorite color, so it works out perfectly!
We're looking forward to seeing it all come to life, Ashli! We can't wait for your wedding, and congratulations again on being our June 2018 wedding rental winners!
Are you getting married soon? Tell us your story for a chance to win $500 off your wedding rentals with us! Click here!