Jackie and Christian's Ivory and gold Bella Collina Wedding
Each wedding is as beautiful and unique as the newlyweds, and Jackie and Christian's ivory and gold Bella Collina wedding will leave you feeling all warm and fuzzy inside!
Love was in the air as we got our white Chiavari chairs set up for the outdoor ceremony, following Blush by Brandee Gaar's capable direction. Bumby Photography took amazing photos of the whole setup, capturing all the priceless details.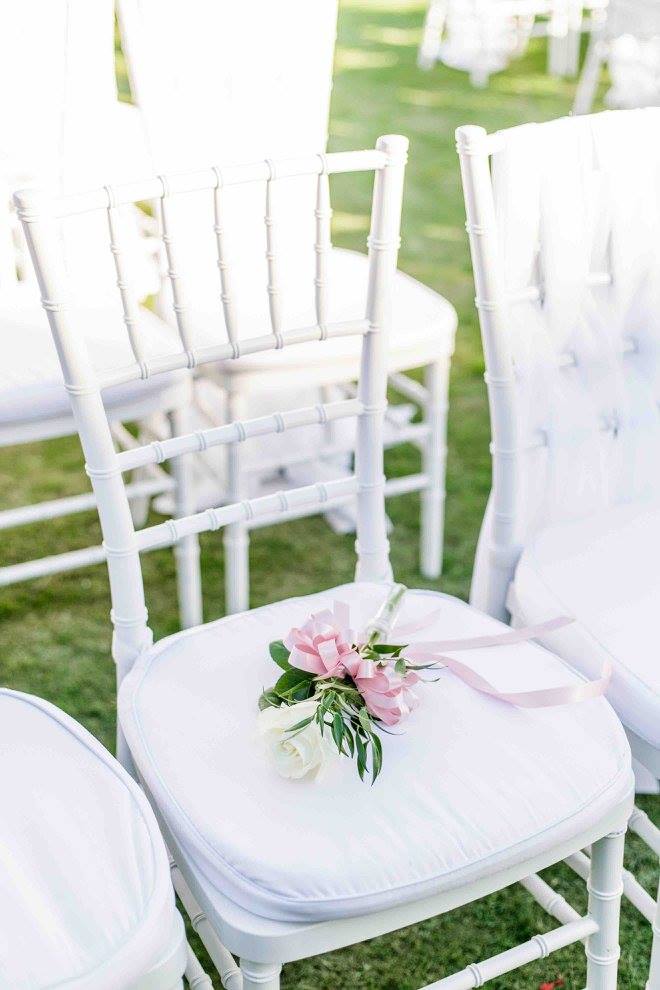 Bella Collina's natural beauty and Tuscan-inspired architecture hardly needed anything extra, so our couple kept the decor subtle with shimmering gold accents and plush white petals adorning the aisle.
Jackie made a gorgeous bride as she walked down the aisle in a mermaid gown with lace details, and Christian looked absolutely lovestruck throughout the ceremony, dressed impeccably in a light gray suit.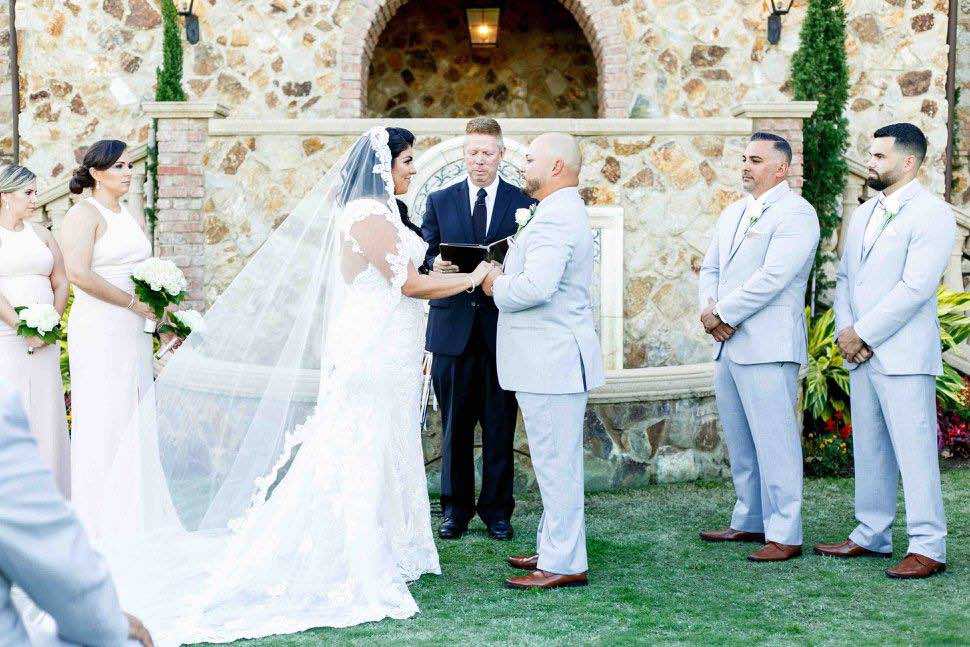 The guests listened attentively throughout the heartfelt vows, cheering as soon as they were officially pronounced husband and wife. After posing for some awe-inducing photos around Bella Collina, the newlyweds headed to the club for their luxurious reception.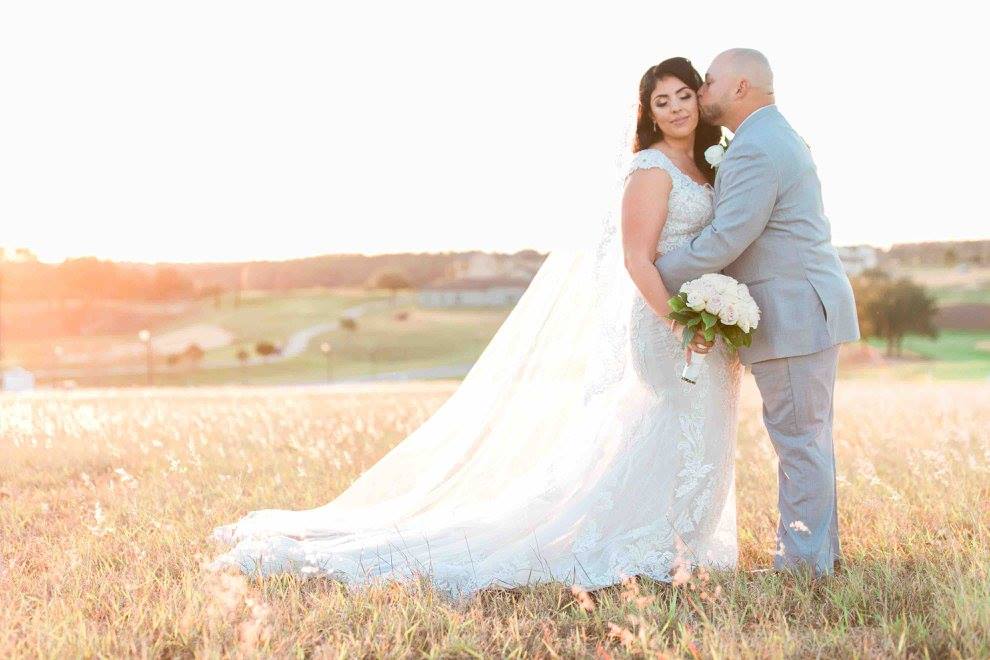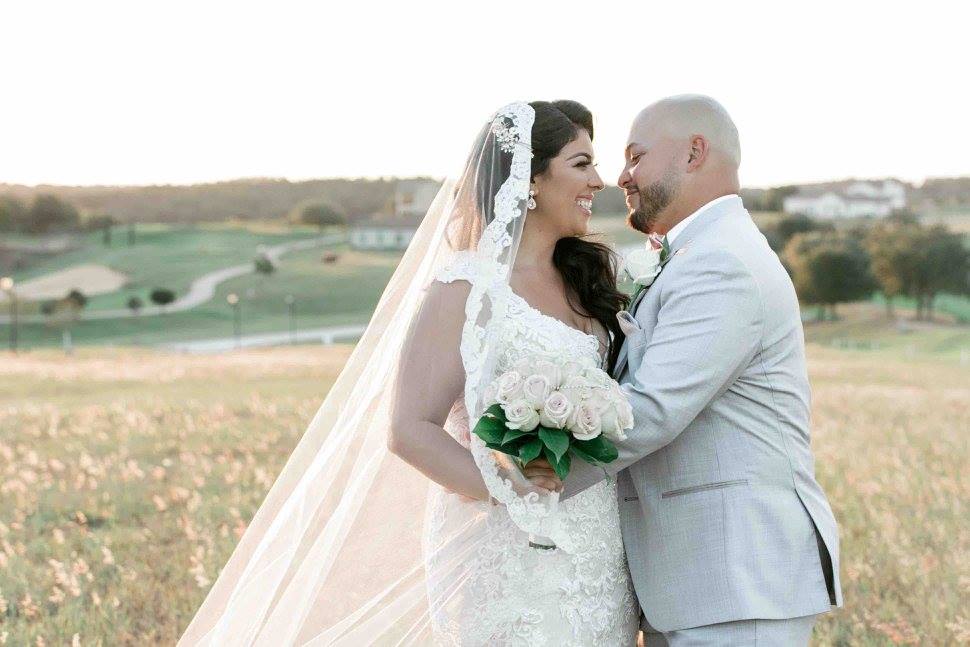 Gold rim glass chargers shined on the tables, glowing in the candlelight. Ivory linens added a romantic and ethereal feel to the room, while mahogany Chiavari chairs lent a hint of sophistication.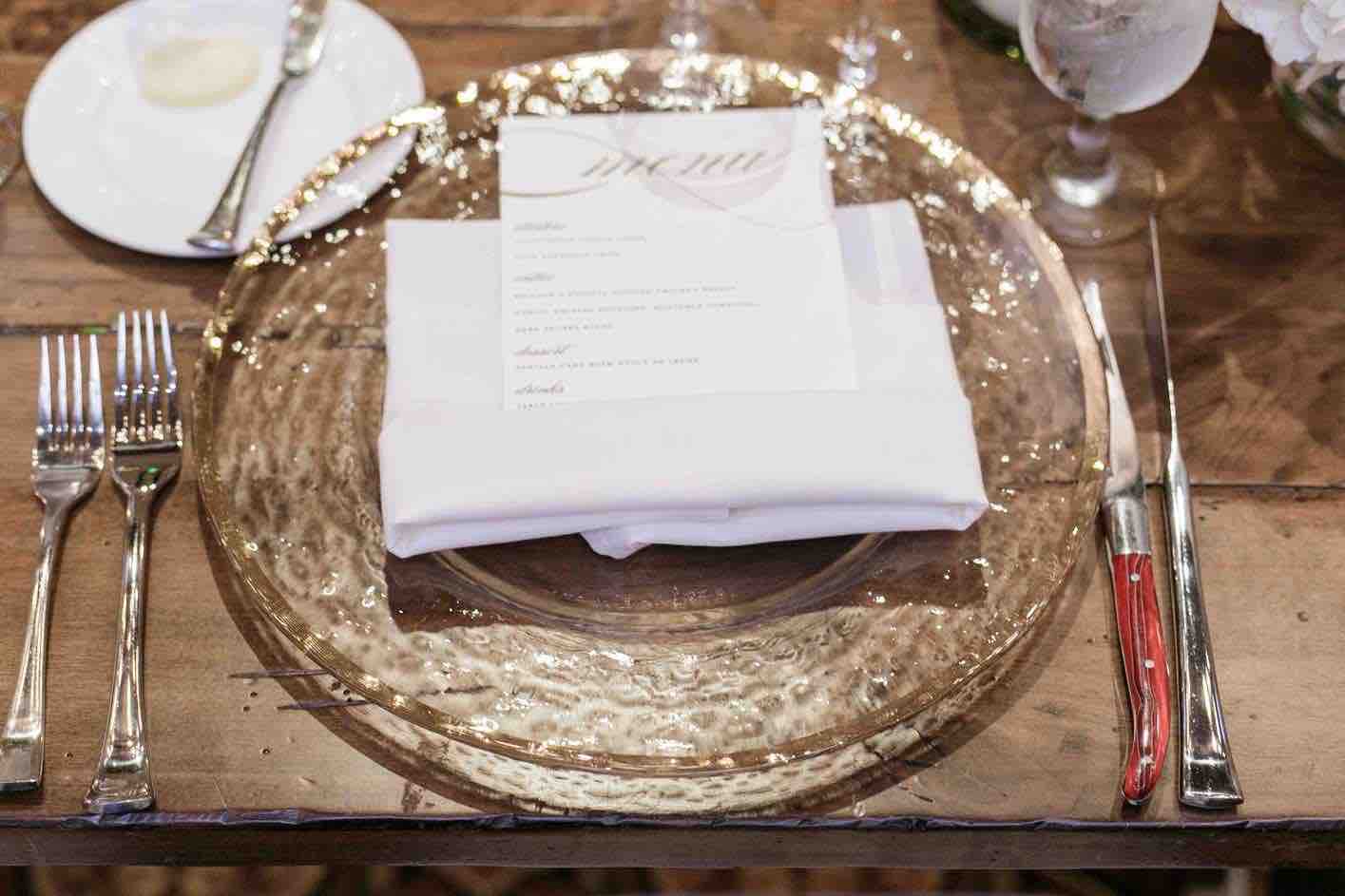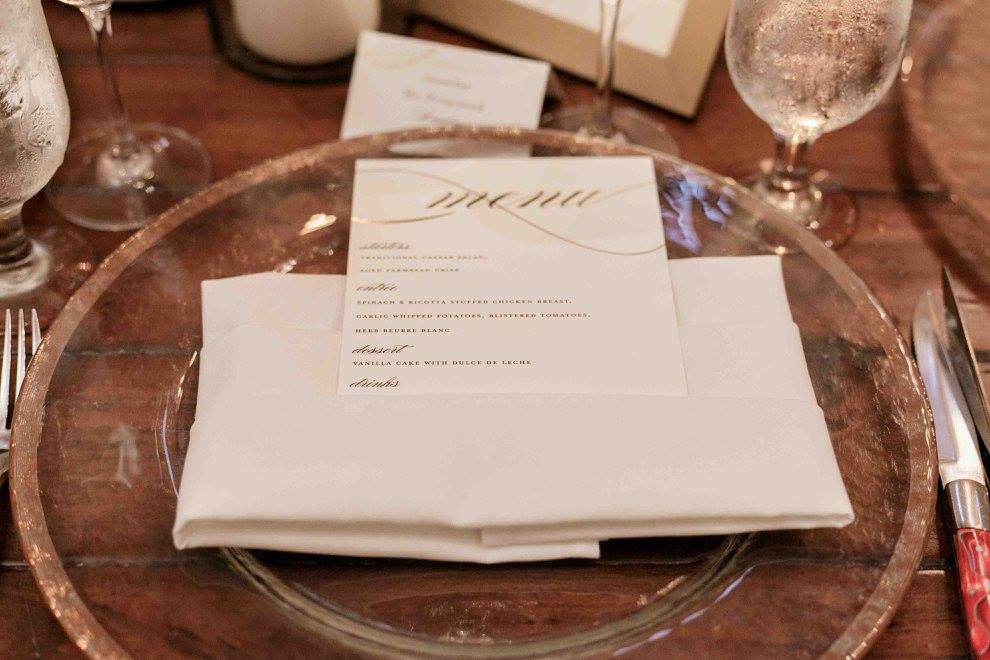 The evening seemed to come to an end all too soon, as everyone partied away, enjoying the time with good food and great company. The newlyweds departed with the love and blessings of everyone around them, ready to embark on the next chapter of their journey.
Congratulations again, Jackie and Christian! Your ivory and gold Bella Collina wedding was beautiful, and providing your wedding rentals was an honor!
Featured items: white Chiavari chairs   |   gold rim chargers   |   mahogany Chiavari chairs
Vendors: Venue: Bella Collina   |   Coordinator: Blush by Brandee Gaar   |   Sensational Ceremonies   |   Photographer: Bumby Photography    |   Video: Love and Lustre Weddings   |   Floral:   Cheryl's Distinctive Creations   |   DJ/Band: Soundwave Entertainment   |   Cake: Bickford Bakery