A Chair Affair was honored to be included for rentals at the I Said Yes! Luncheon at The Vue Foyer & Terrace at Walt Disney's Swan Reserve coordinated by Just Marry. A few of our exciting items made an appearance at this event!  We can't wait to share what items joined the fun!

I said yes to the setee!
Our gorgeous burnt orange Drema Setee, was sure to make a popping appearance at the luncheon. The color of Drema makes it the main point of attraction, which is also able to be dressed up or down for all occasions. The many different color hues surrounding the setee in this setup made it look daring! The Drema is always the eye-catcher of any setup making you say yes to this setee every time.
luncheon Main Room Setup
The main ballroom of the luncheon had an elegant table presentation. The tables were dressed in white linens and topped with golden accent centerpieces, then set with chargers, glasses, and tableware. Lastly, finishing the look, our Gold Chiavari Chairs surrounded the tables matching the theme perfectly. They always bring a pop of color wherever they go.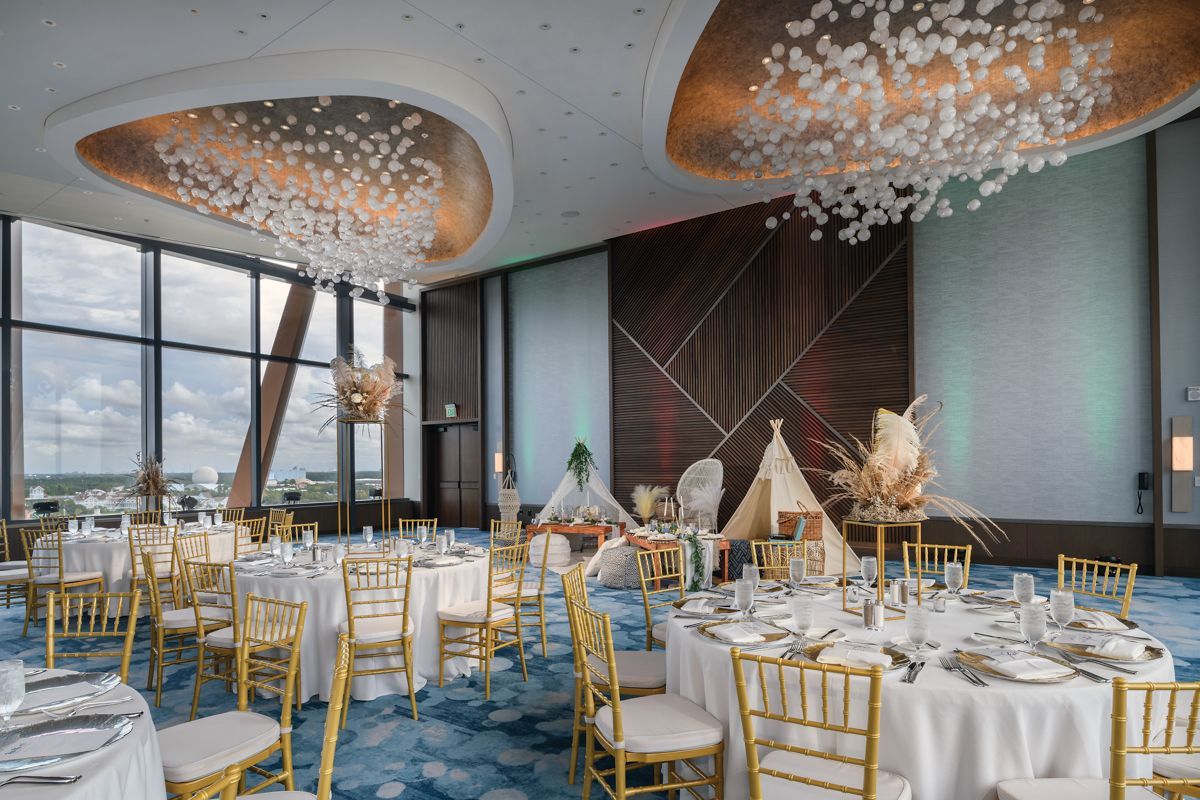 Rio Tablescapes
Our versatile Rio Tables stood available for side table conversation. They not only brought comfort but were also eye-catching with their sleek white appearance. These are a must at all events to provide guests with a place to talk around while also holding drinks and items.
I Said yes! luncheon farewell
The I Said Yes! Luncheon was so much fun, and we hope you all enjoyed a glimpse of it through our eyes! All of our items made a stellar appearance at such a great event. It was a wonderful time filled with wonderful vendors.
Products Featured: Gold Chiavari Chairs | Rio Table | The Drema Setee