Bonjour! Last year's Grand Tour Gala was one of our favorite events. This year's event will be no different! Join us to celebrate leadership and support the future. Honor Rich Maladecki and David Siegel's induction to Central Florida Hospitality Hall of Fame and the Dick Pope Legacy Honorees: Thomas Ackery, Carol Dover, and Louis Robbins. The event also supports the future of hospitality, benefiting University of Central Florida's Rosen College, ProStart School to Career Program, and NACE Orlando.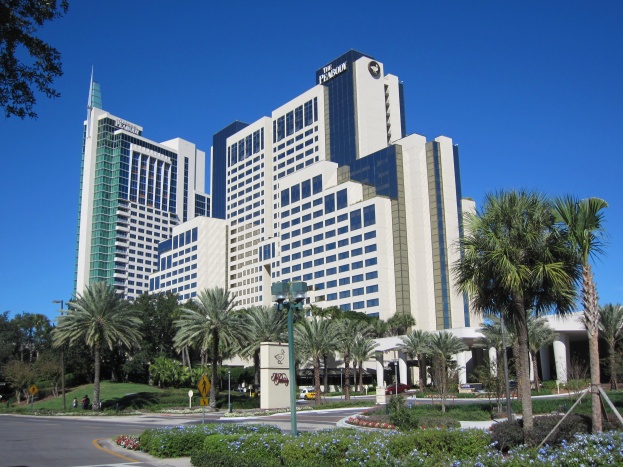 This Paris-themed event takes place November 16th at the Hyatt Regency Orlando – formerly known as the Peabody Orlando on International Drive. Join us at 7:00 for a Wine and Cocktail Reception, followed at 8:00 by an Introduction Ceremony & "Paris!" Dinner show, and finish off the day at 10:00 with the "Moulin Rouge" After Glow Party! For more information: click here and here.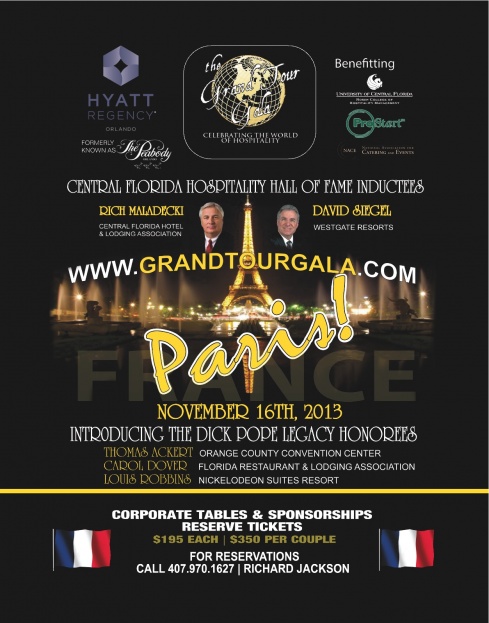 Check out some pictures from last year's Gala, destination Bombay India!