Lacey and Adym's Fall Howey Mansion Wedding
Weddings are celebrations unique to the bride and groom; with each detail you can see the personality of the couple as well as a peek into their relationship. So, when we met Lacey and Adym and heard  about their October wedding at the always stunning Howey Mansion, we were so excited to be part of their wedding day! It was a hauntingly beautiful celebration of their true love.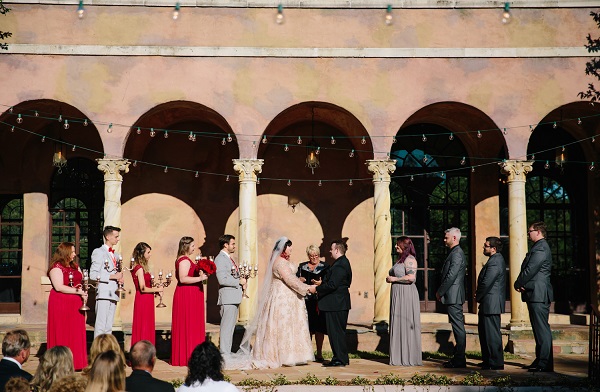 The couple were in good hands with Taylor from Blush by Brandee Gaar minding the wedding day timeline. Hiring professional wedding day vendors will make your day run smooth and effortless and will take stress off you and your close friends and family. We love when a bride brings a day-of coordinator on to make her wedding day visions happen.
The ceremony was set up outside the historic home, on the lush green lawn. Lacey wore a beautiful ivory and gold lace gown and carried a classic red rose bouquet designed by Raining Roses Productions .. Her groom Adym looked handsome in his black on black suit. During the ceremony, Lacey's attendants carried gold candelabras which was a very magical touch.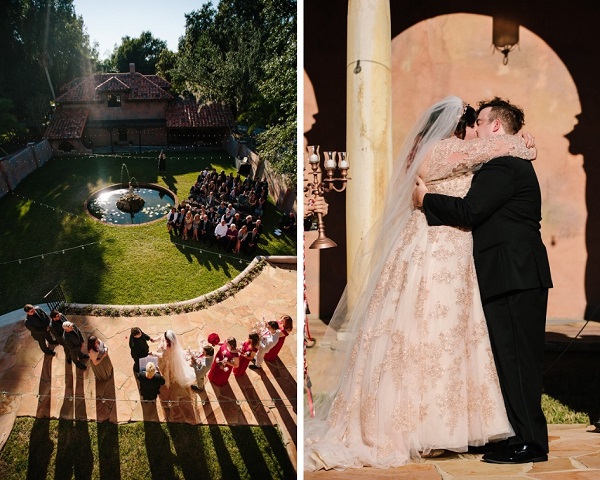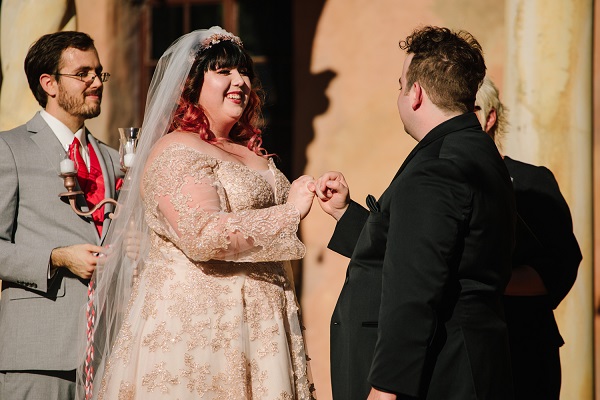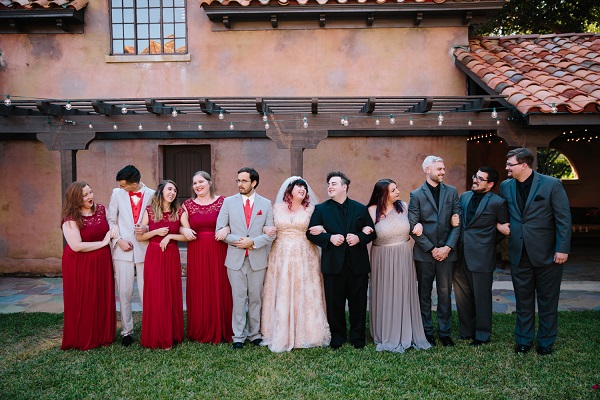 J. Lebron Photography  captured some many amazing images from the day that we had a difficult time narrowing down those for our blog! The ones of the newlyweds in the wooded areas surrounding the property are absolutely breathtaking. It brings us to a magical place and time and completely embodies the relationship of Lacey and Adym.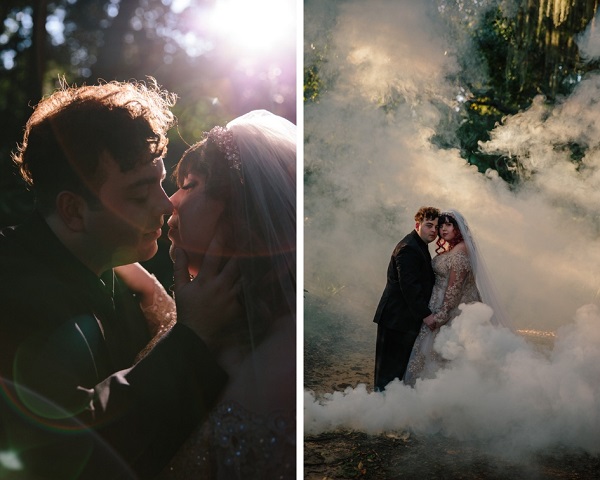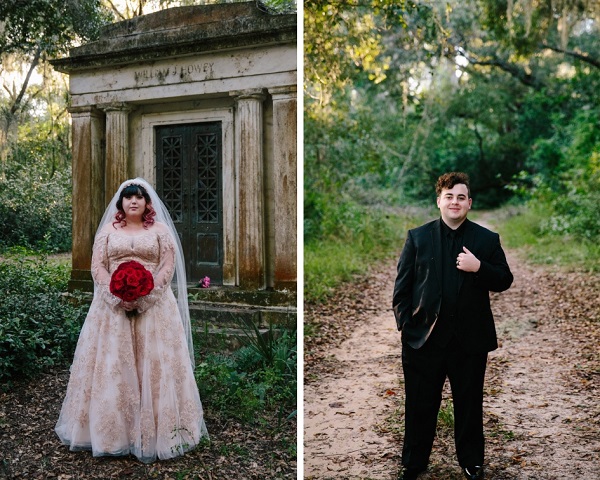 For the reception, the interior of the Howey Mansion was set up with tables covered in rich black linens and topped with our Rose Gold Chargers & Rose Gold Flatware. We love how the couple mixed the ivory, black, red and soft rose gold colors together.  As the sun began to set, the room was light with soft rose gold lighting.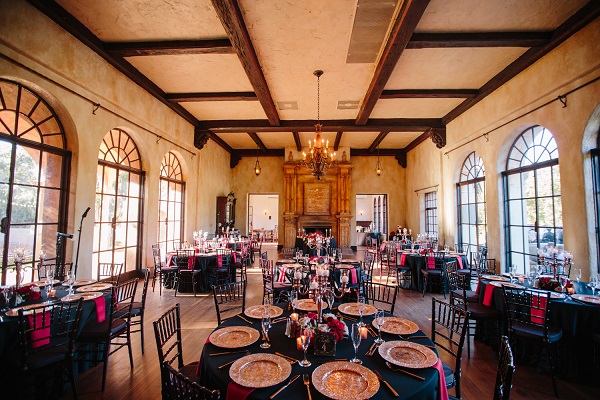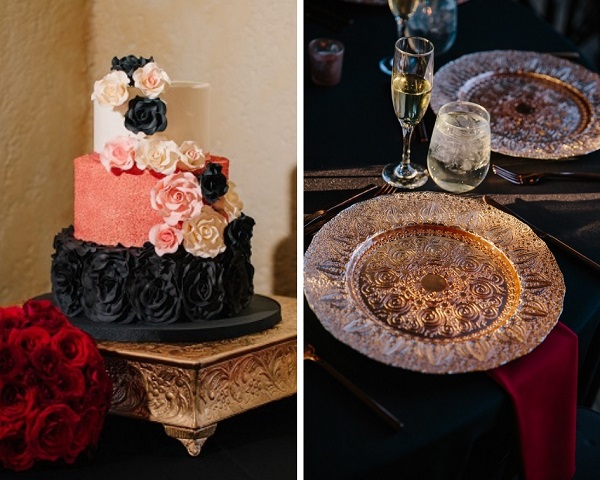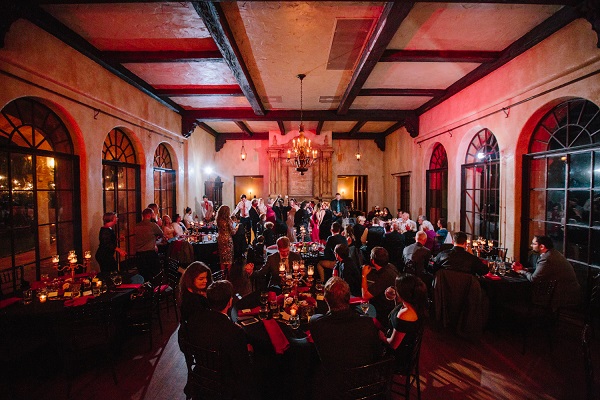 The evening was filled with laughter and lots of dancing. As the team from  Soundwave  Entertainment got the party going, the guests packed the dance floor and showed off some amazing moves! It was a night of celebrating.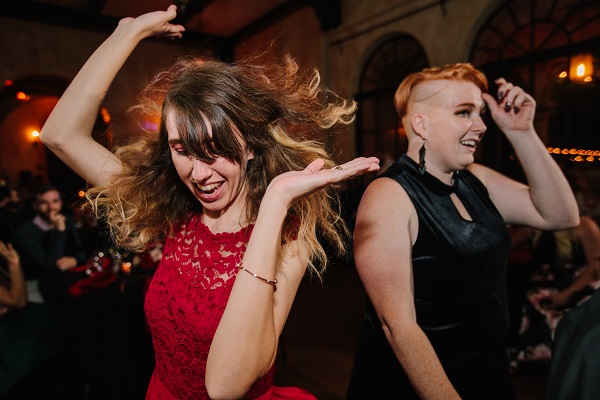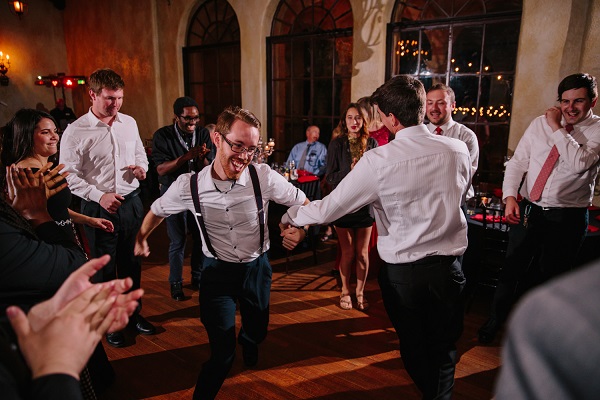 Thank you Lacey and Adym for hiring A Chair Affair for your hauntingly beautiful Howey Mansion wedding. It was our pleasure to be a part of your wedding day and we will you love, laughter and many happy ever afters.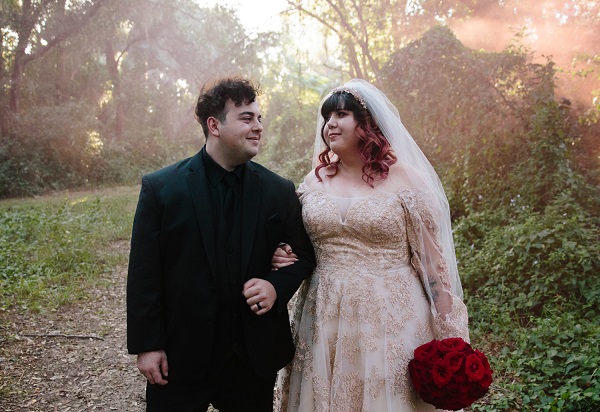 Featured Products: Rose Gold Chargers & Rose Gold Flatware
Vendors: Venue- Howey Mansion  |  Coordinator-  Taylor from Blush by Brandee Gaar  |  Photographer: J. Lebron Photography  |  Officiant- Katherine from Getting Married in Florida  |  Caterer & Linens- Arthur's Catering  |   Florist- Raining Roses Productions   |  Entertainment-  Soundwave  Entertainment  |  Cake- Sugar Sugar Custom Cake Boutique