Holiday Party Rental Inspirations
With fall officially started,  we will be in the throws of "holiday party season" in just a few weeks. Which means you will have parties to plan and dinners to prep for. Starting with Halloween and moving right into Thanksgiving, Christmas and New Year's Eve; your calendar will be filled. Planning and prepping for these events takes time and money and we are here to help you save both with some inspired holiday party rental ideas.
Tables and Chairs
First, making sure that that there is enough seating around your table and in your home is number one on the list. Whether you are having a sit down meal, or a casual get together, we have a variety of tables and chairs to rent for your occasion. From folding tables to farmhouse tables; you will find the right piece that fits your celebration.
When it comes to versatility, our folding tables are your best bet.  In a range of sizes and styles, you are guaranteed to find the right table for your celebration. And with linens in perfect holiday colors, your dinner will be a hit.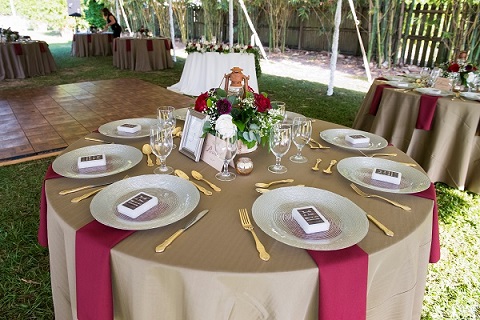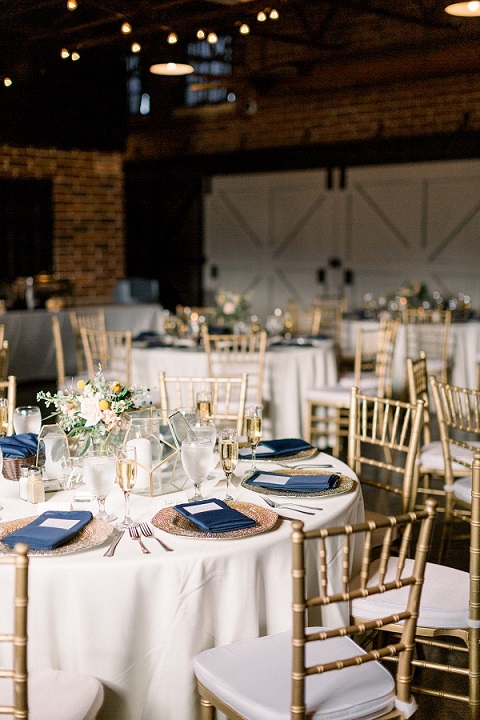 Our Monaco Table is always a great choice. This four foot by eight foot solid wood tables is a favorite by our staff and clients. With it's classic style it's no surprise.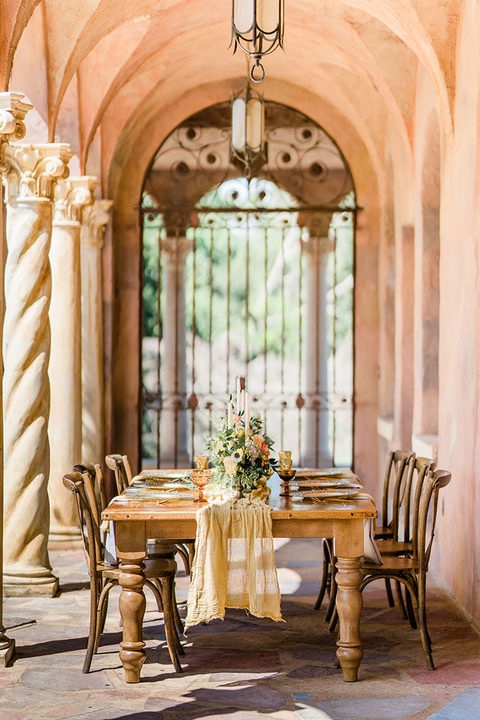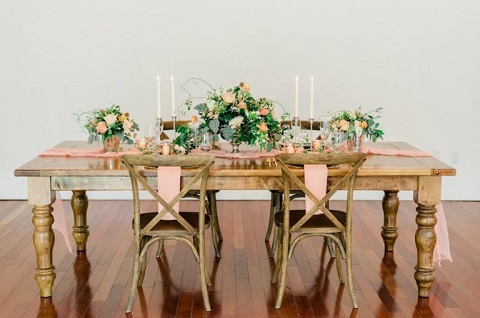 Now that you have your tables, don't forget chairs. Our resin folding chairs come in white, and mahogany. You can use them to add more seating to your own tables or pair them with one of our own. With their sleek style, they will be a perfect addition to your holiday festivities.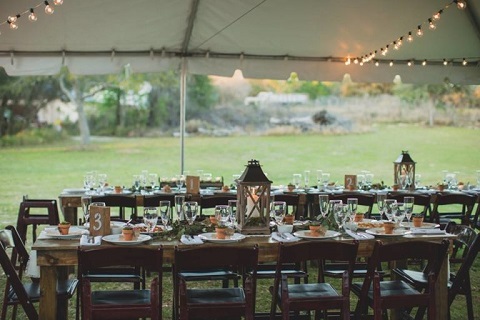 When it comes to seating for your dinner, you cannot go wrong with our french country chairs. Rustic and timeless, they look fantastic with our farmhouse table or linen draped folding table.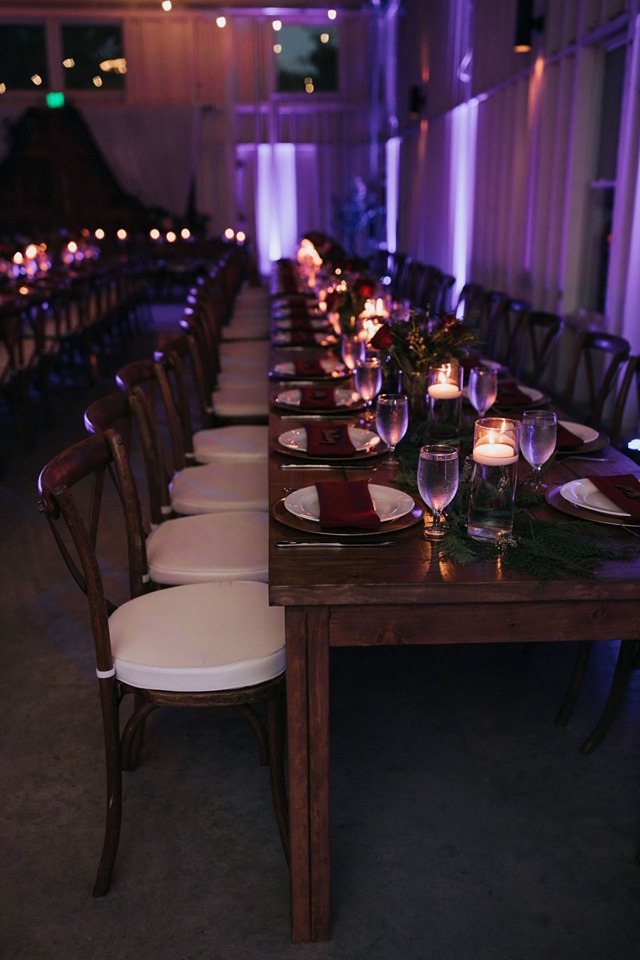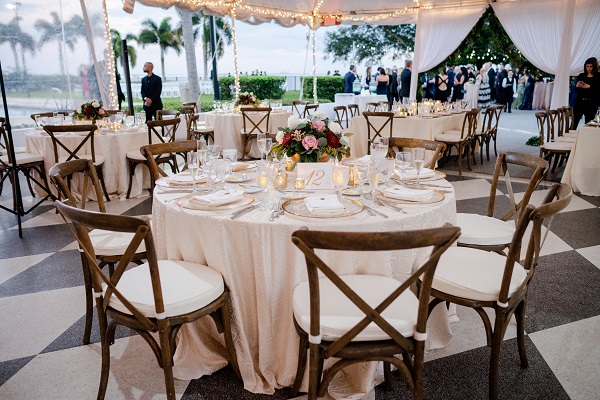 Chargers
Now, when it comes to chargers, we have you covered from every color to every style. Classic to champagne; we have the right piece that will make your table setting pop.
First, our Gold Glass Chargers are wonderful for your holiday table. Dress is up with a plaid napkin or go classic with a bright red linen. No matter what, you table will shine with these chargers.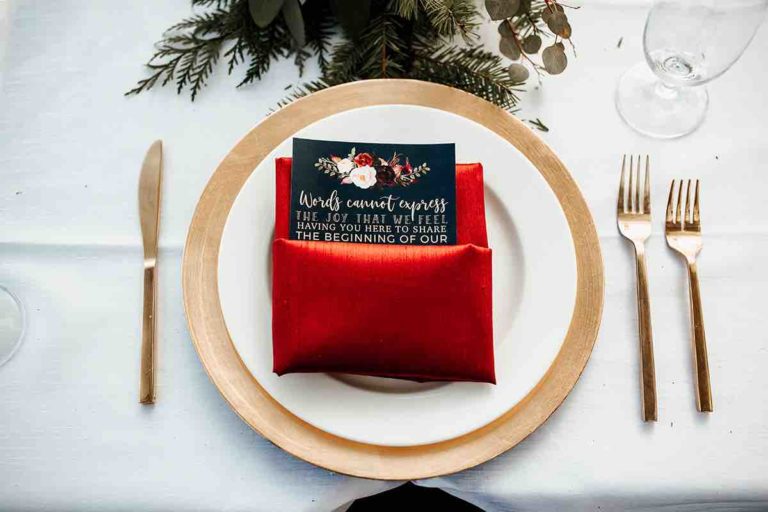 And speaking of shine, our Champagne Glitter Glass charger is the queen of sparkle. Whether you are looking to dress up your table for New Year's Eve or Christmas Eve, this show stopping charger will have your guests talking.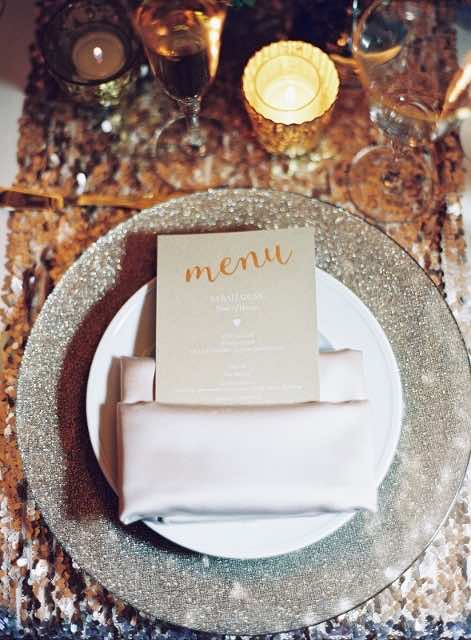 Catering Rentals and more
While your tables are party ready, is your kitchen? With our catering accessories, you will find everything your need from serving utensils, to ice buckets to dessert stands. And while we can keep your drink cool in our beverage tubs, we can make sure that your guests stay warm with one our fire pits. In other words, A Chair Affair is your one stop shop for all your holiday party rental needs!
So raise your champagne glasses and know that your holiday party rental needs are covered. Call us today 407-310-5203.