Romance Meets Modern at Our Haus 820 Industrial Wedding Inspiration Shoot
The industrial look of Haus 820 takes our breath away every time we see it, and it served as the perfect backdrop for this industrial wedding inspiration shoot! A special group of vendors came together to make this shoot a success, with Sparkleigh Productions providing expert planning and Wings of Glory capturing the unique beauty of this photo shoot's design.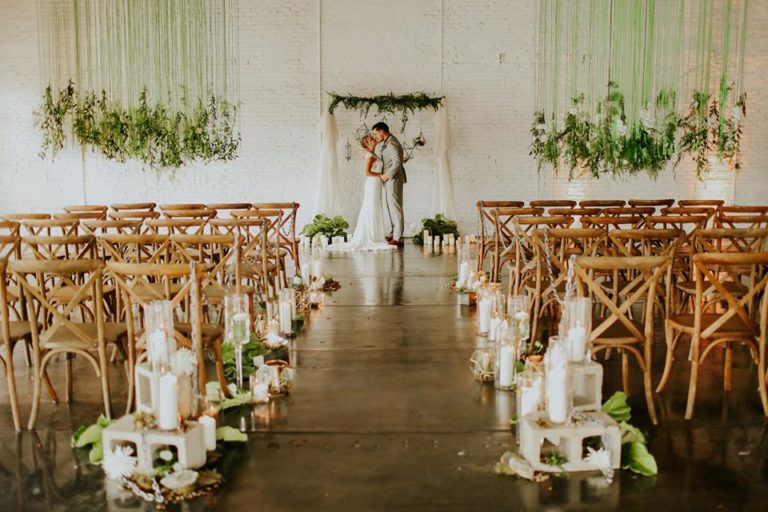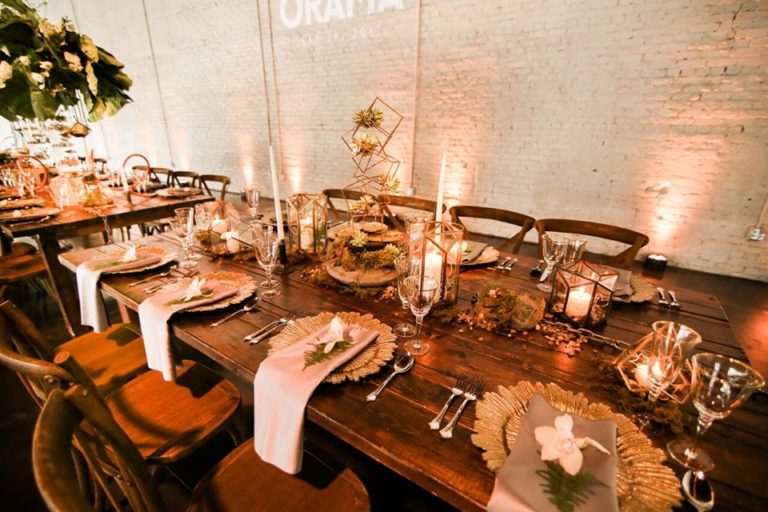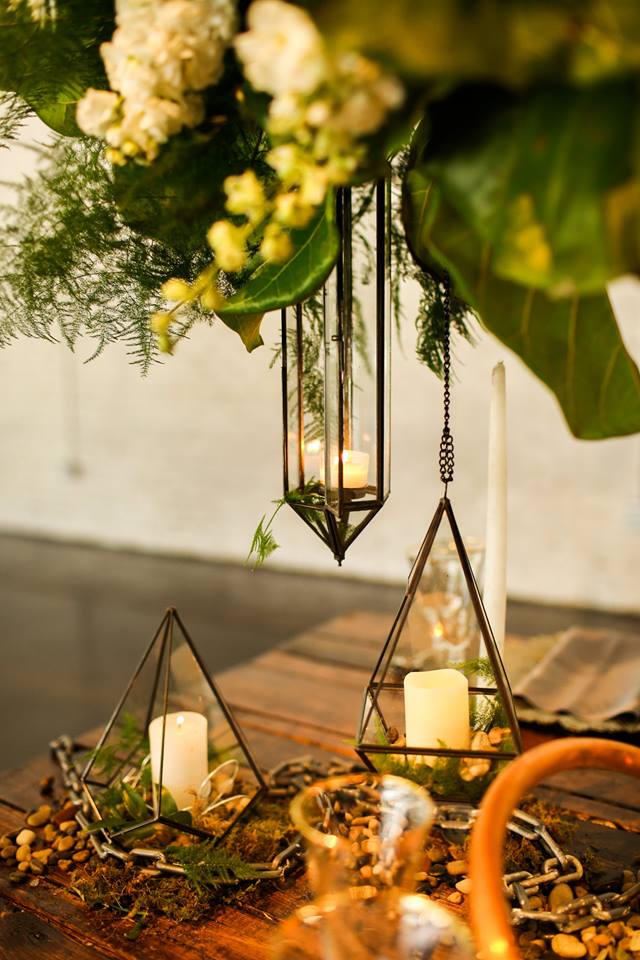 The couple posed against a gently lit backdrop, all warm smiles as they looked at each other. The lit candles added a romantic aura to the soft white and grey tones of the room.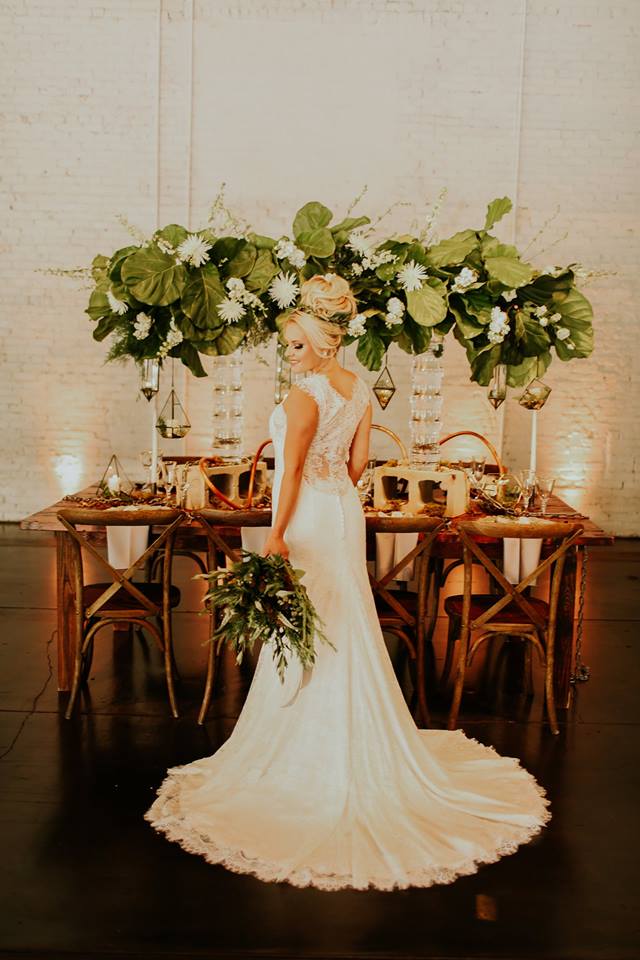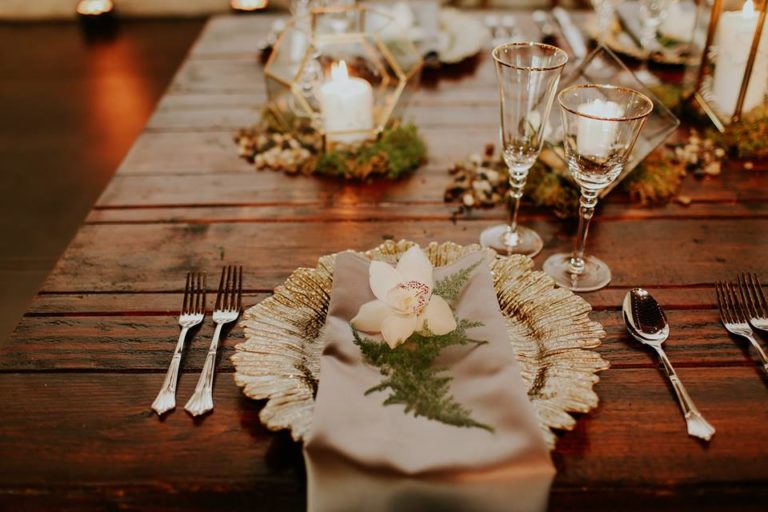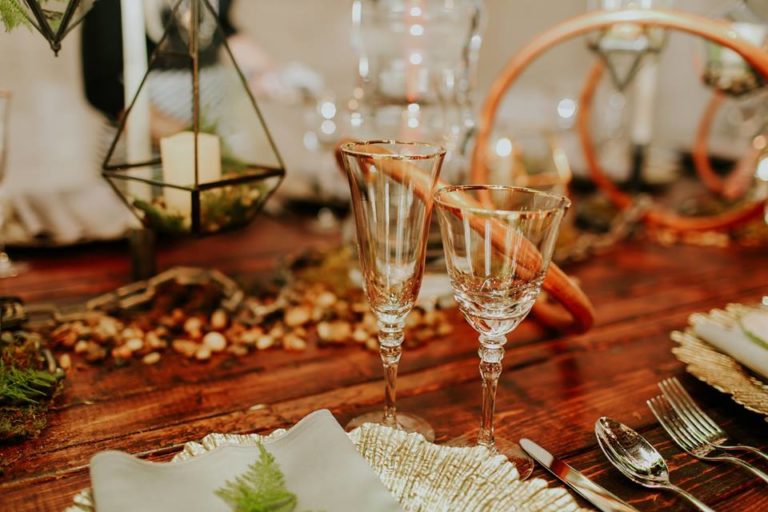 Our French country chairs and bit of greenery from Atmospheres Floral added a fresh and rustic look to the overall design. The rustic elements, when combined with the industrial theme and accents like the geometric baubles and angular centerpieces, created an interesting contrast of a modern affair with romantic details.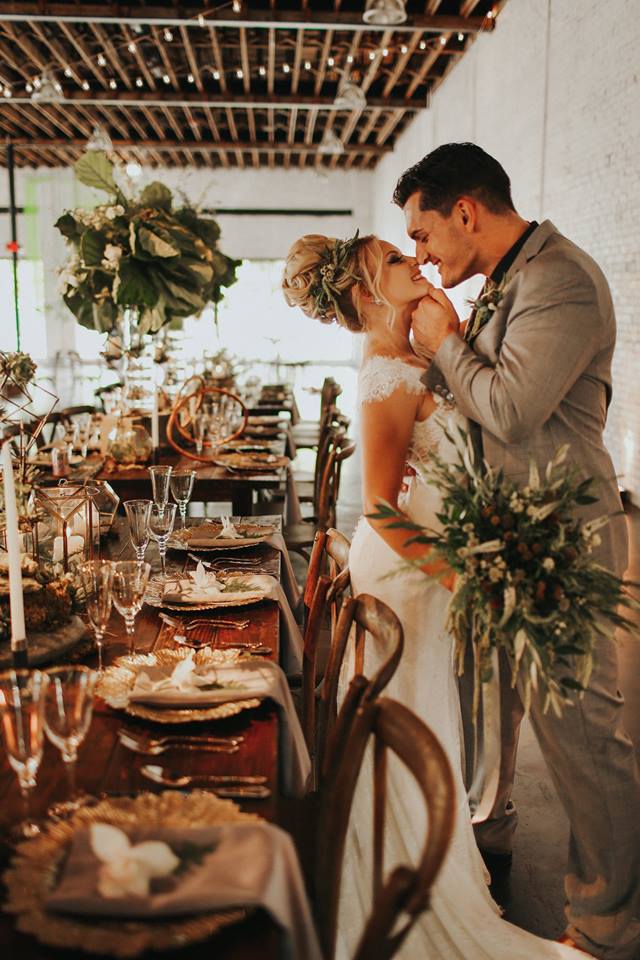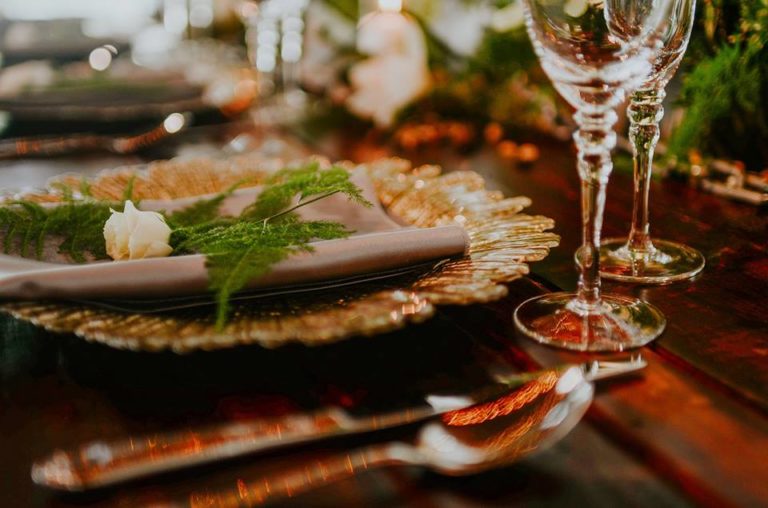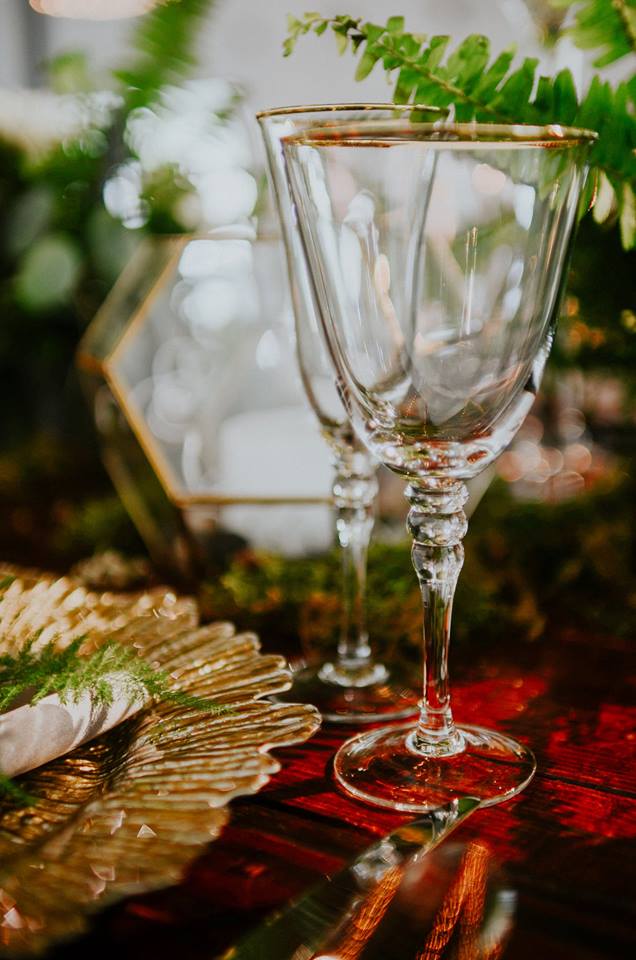 These unique centerpieces instantly drew the eye to our farm tables; with their deep mahogany tones shimmering beautifully in the candlelight, illuminating our gold sea sponge chargers and gold rim stemware in a rich color contrast.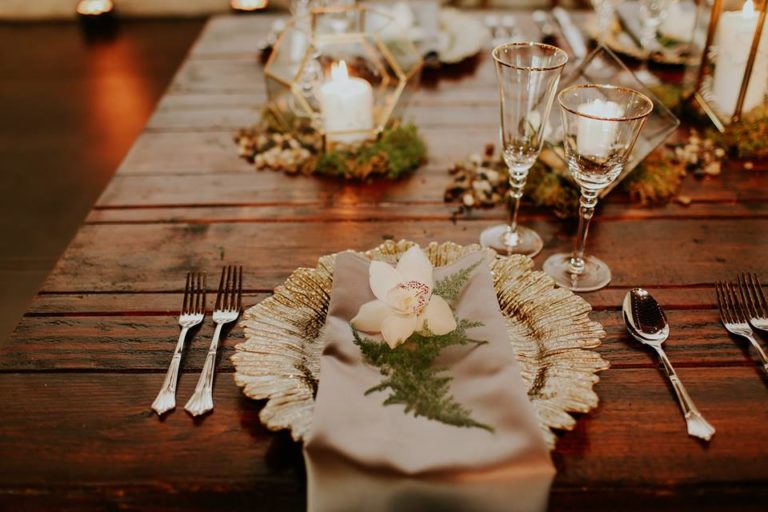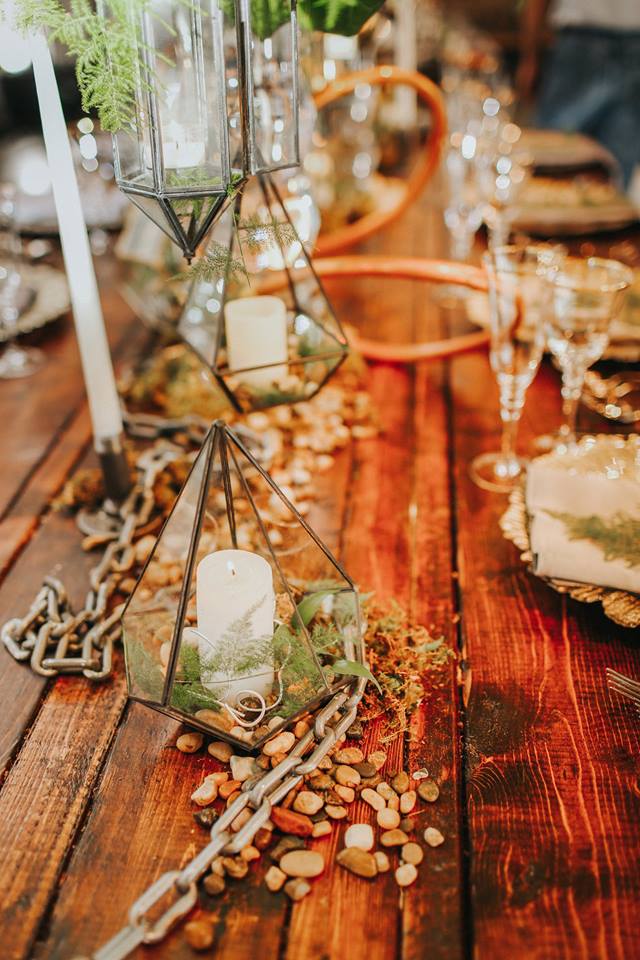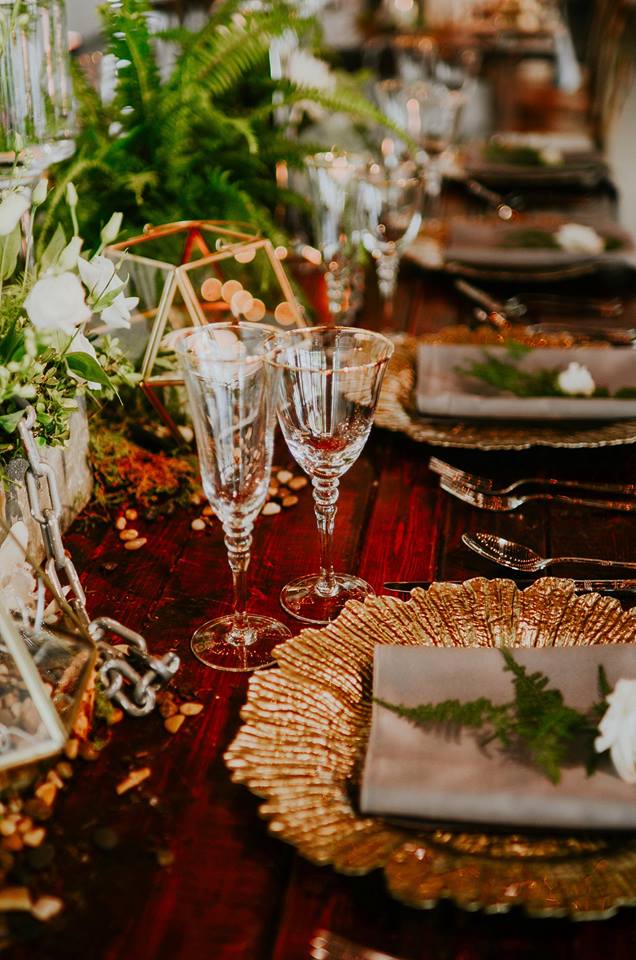 While the time eventually came for the shoot to end and for all of us to pack up, we knew that the magic and style of this evening would remain fresh in our minds for a long time to come.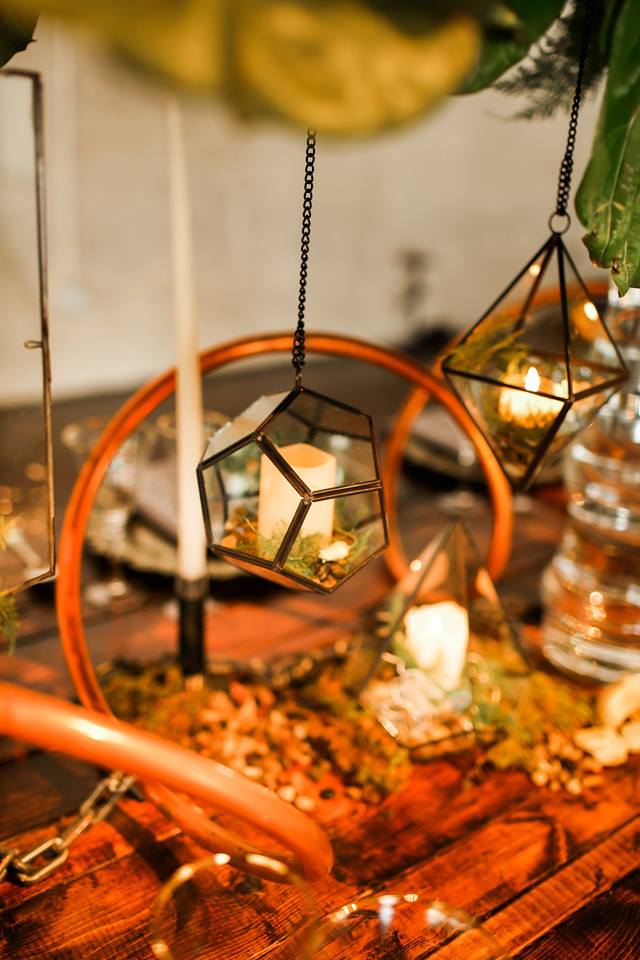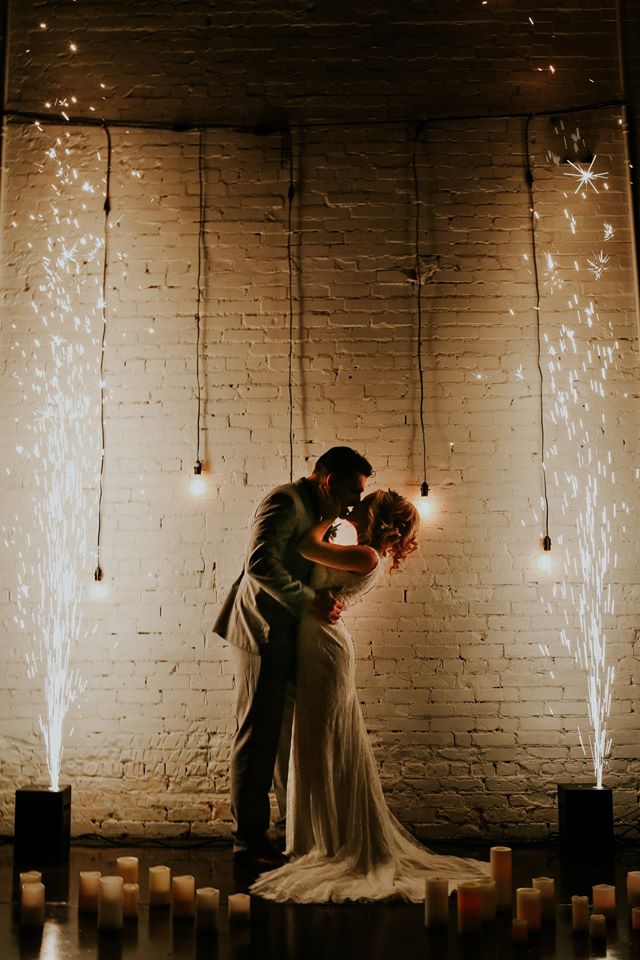 Thank you to all the great vendors who came together at Haus 820 to make this industrial wedding inspiration shoot a success; we can't wait for the next one!
Featured Items: French country chairs   |    farm tables    |    gold seaburst chargers   |   gold rim stemware
Vendors:  Venue: Haus 820   |   Photography: Wings of Glory   |   Planning: Sparkleigh Productions   |   Floral: Atmospheres Floral   |   Cake: Anna Cakes   |   Hair/Makeup: Destiny and Light   |   Suit: Any Tux 45 Bucks