Colleen and Chase's Beautiful Grove Resort Wedding
If you happen to be a bride in the Sunshine State, you are blessed to have a calendar filled with perfect wedding dates to chose from. So, when Colleen and Chase picked a Florida fall wedding date at the beautiful Grove Resort & Spa  in Orlando, they were in for a treat! With the planning team at Runway Events  heading up the day and photographer Kathy Thomas  capturing the events, it was a wedding day for the books!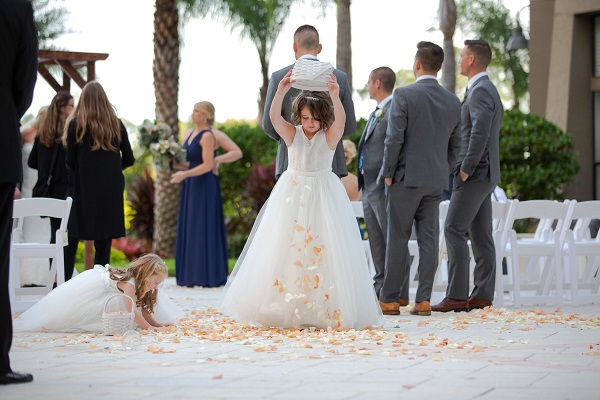 The couple chose our beautiful Mahogany Simple Wooden Arch for their outdoor ceremony, Dressed simply with a bough of floral designed by Bluegrass Chic . The bridesmaids wore beautiful, rich blue colored maxi style gowns and the sweet flower girls were darling in classic white dresses. The guys looked dashing in their silver gray suits and coordinated blue ties.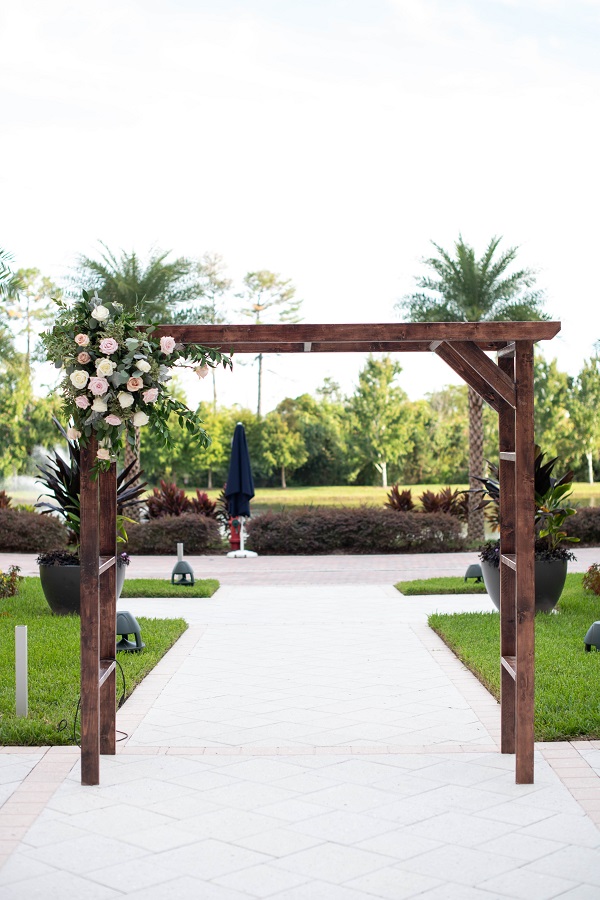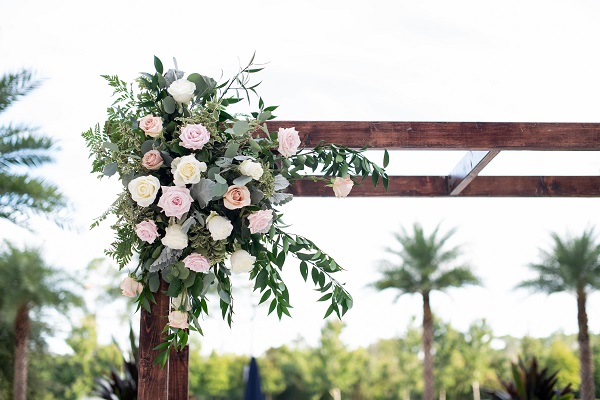 . Colleen wore a stunning strapless, mermaid styled gown with delicate lace detailing. Chase was taken back when he first landed eyes on his bride to be. It was a a tender moment between this happy couple.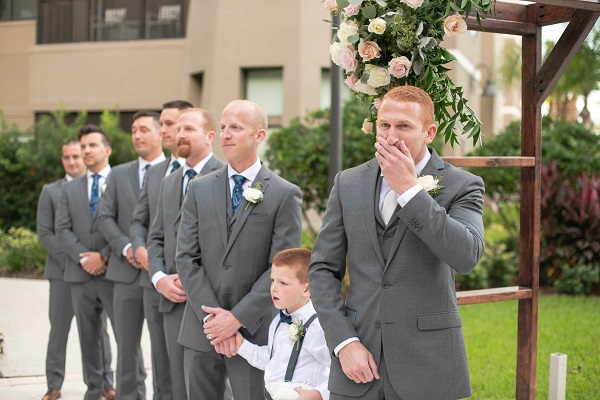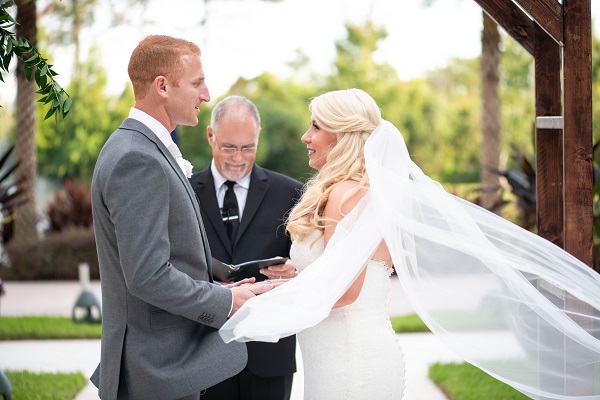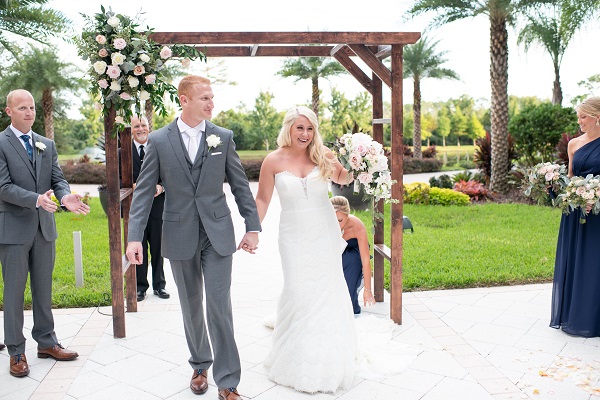 After the ceremony, the newlyweds invited their guests to the reception at the Grove Resort. The tables were covered with beautiful navy linens, and complimented by our White Chiavari Chairs. At each place setting, Silver Round Belmont Chargers topped with a sliver napkin awaited the guests.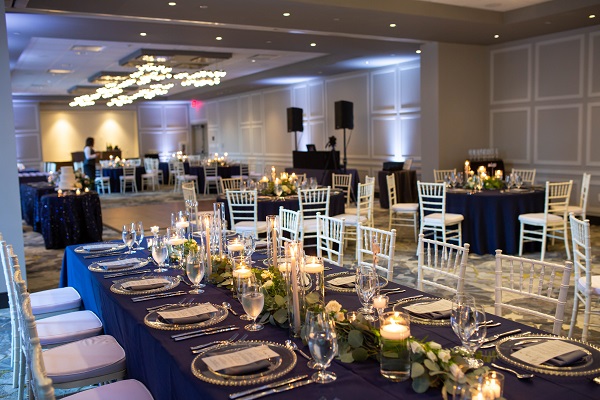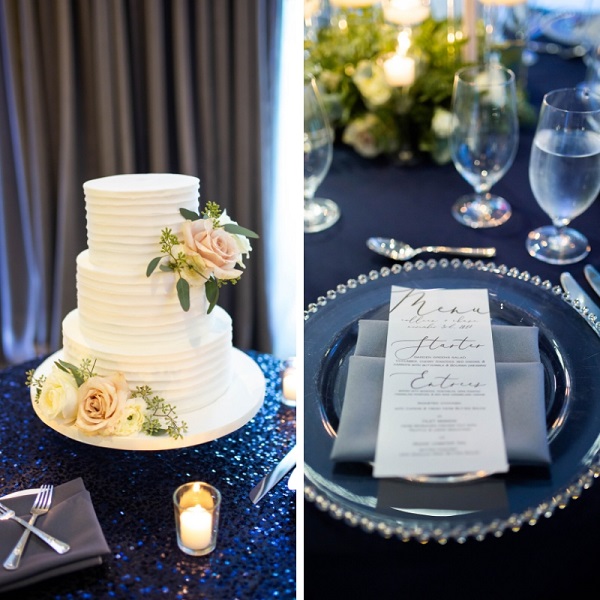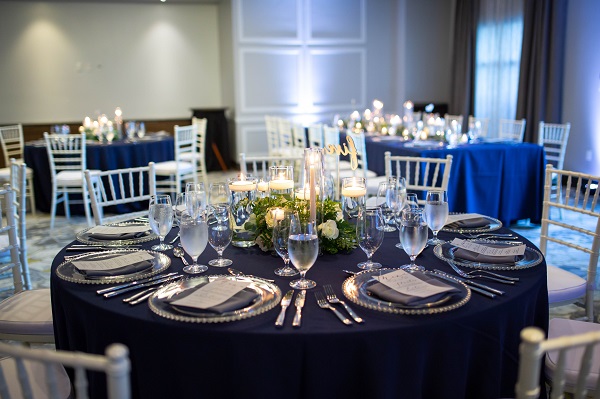 The sweetheart table had a little something extra for the bride and groom. A shimmery navy linen covered the table and really made the Silver Round Belmont Chargers pop. Behind the table, our Savannah Settee Seafoam Love Seat was the perfect spot for the newlyweds to snuggle up close during the evening while that enjoyed the delicious dinner and the touching toasts given by their close family and friends.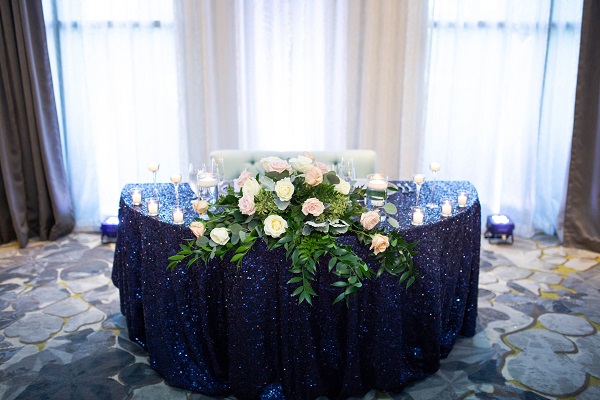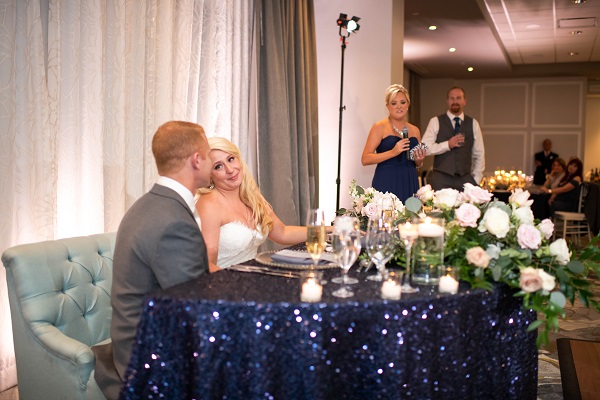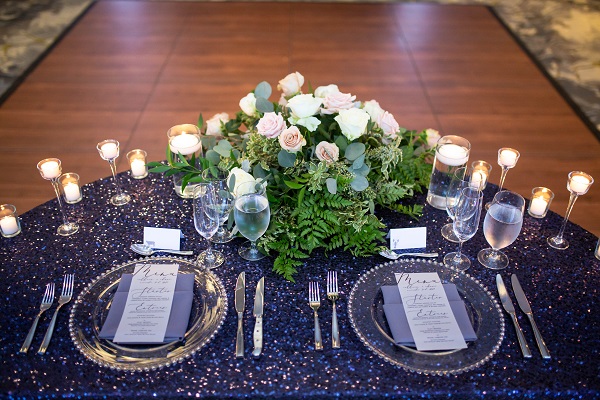 At the end the the night, Chase and Colleen made their way under an archway of sparklers to begin their happy every after. Thank you for including A Chair Affair in your wedding day celebration! Congratulations!!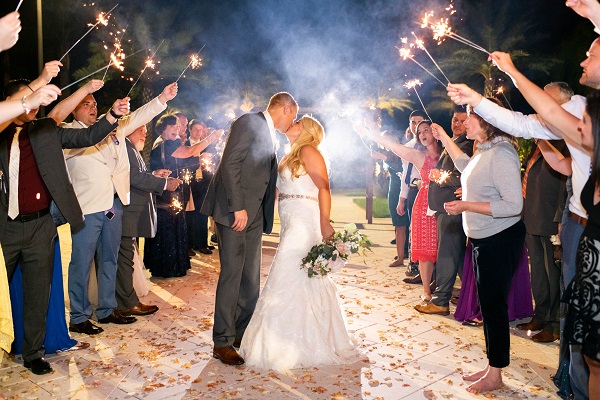 Featured Products: Silver Round Belmont Chargers , White Chiavari Chairs, Mahogany Simple Wooden Arch, Savannah Settee Seafoam Love Seat 
Venue: The Grove Resort & Spa Orlando  |  Planner: Runway Events  |  Photographer: Kathy Thomas Photography  |  Floral: Bluegrass Chic  |  Video: Handcrafted Cinema  |  Officiant: A Beautiful Ceremony Ltd  |  Entertainment: Our DJ Rocks  |  Rentals: A Chair Affair, Inc.  |  Hair and Makeup: Kristy's Artistry Design Team