Lucinda and Jonathan's Greenery and Gold Wedding at CAVU
Have you ever been around a couple that just exudes happiness? Where their joy is so contagious that you just can't help smiling while you are around them? That is exactly how Lucinda and Jonathan are! This bubbly and fun couple had the most perfect modern greenery and gold wedding at Cavu. Events by Blueskies + Hello Luci took care of all the wedding details and photographers Ashley +Reinaldo G made sure to captured them all. We promise that you will be all smiles after visiting this gorgeous wedding.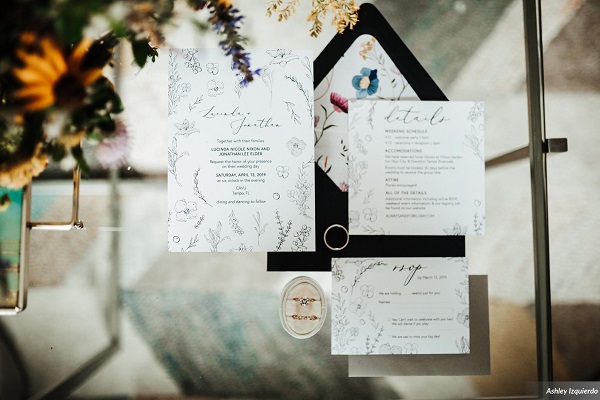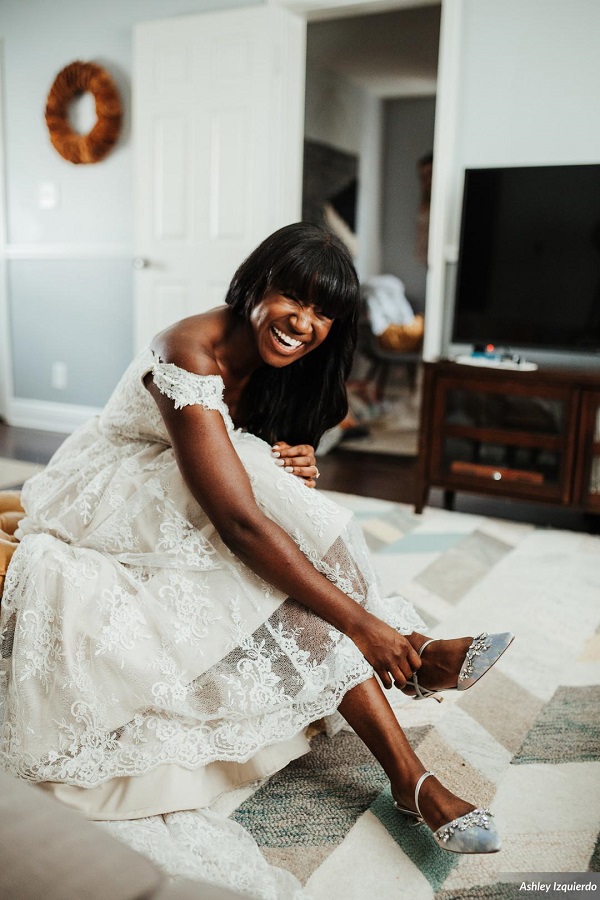 The Ceremony
With the rustic brick backdrop at CAVU creating the ideal space for their modern wedding ceremony, there wasn't much more that needed to be added. Williams Wildflowers brought in lush greenery to line the aisle. While our French Country Chairs with Chair pads were the perfect seats to witness this union.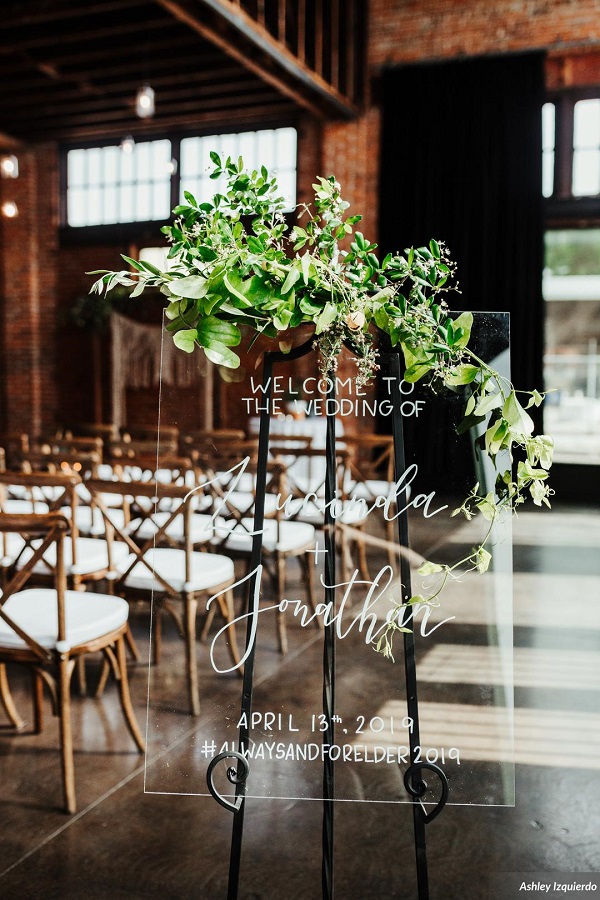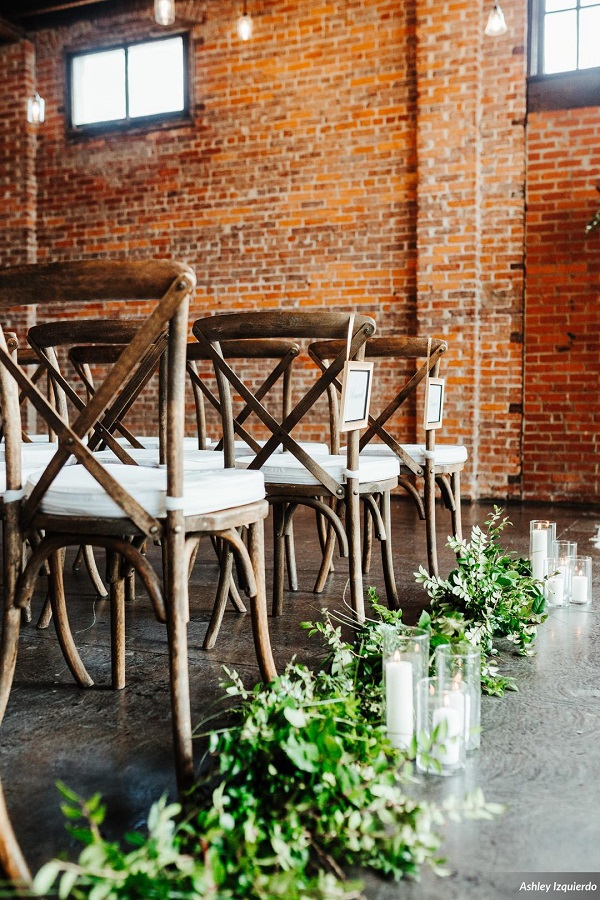 During the wedding ceremony, Lucinda and Jonathan stood beneath a gorgeous greenery swag. The bride looked breathtaking in her lace Ramona Keveza gown. While the groom was dashing in his suit from Bonobos.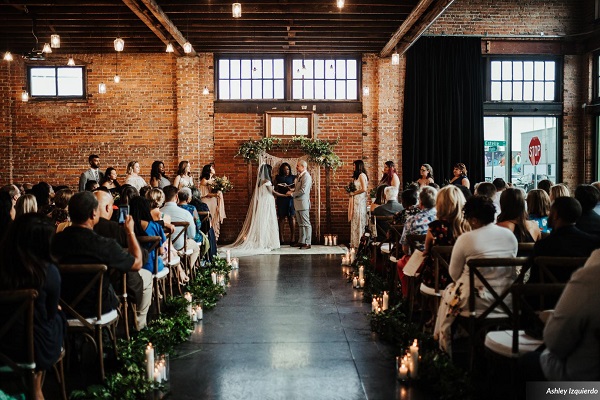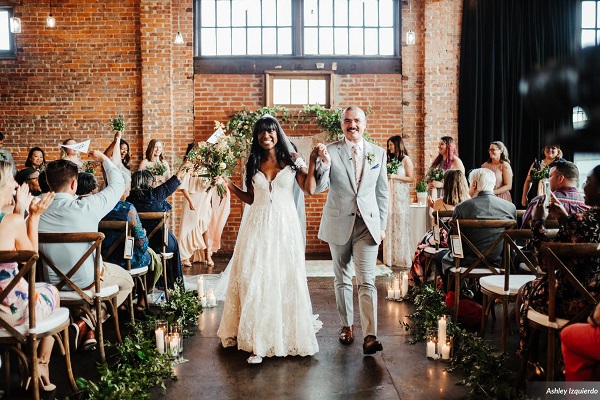 The couple shared a few laughs with their guests during the ceremony as well as many touching moments. And when the time came to walk back down the aisle, their family and friends cheered while waving custom flags exclaiming "YAY!" and "YIPPEE!" A joyous celebration for a joyous couple.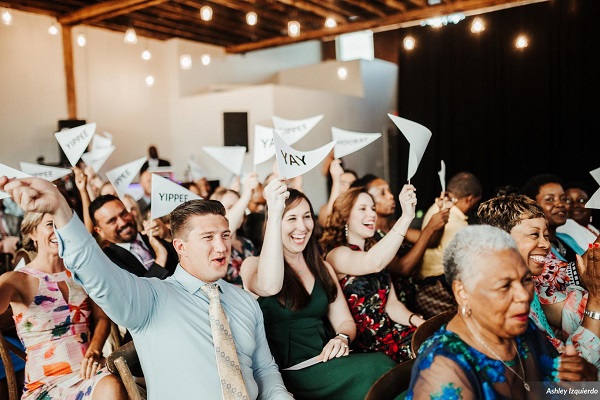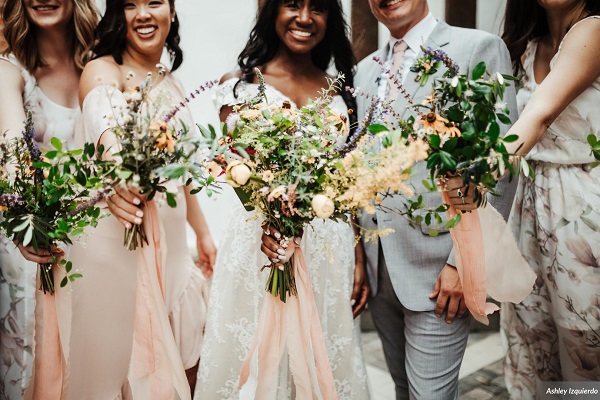 The Reception
Finally, it was time to bring all that joy to the reception. Our Mahogany Farm Tables framed the room, while our French Country Chairs joined them creating a perfect head table for the couple and their families. While our Folding 36″ x 8′ Tables were covered in crisp white linens for the wedding guests to enjoy their meal from Saltblock Hospitality.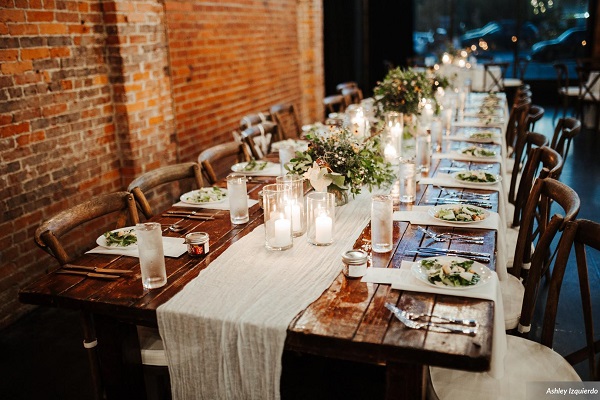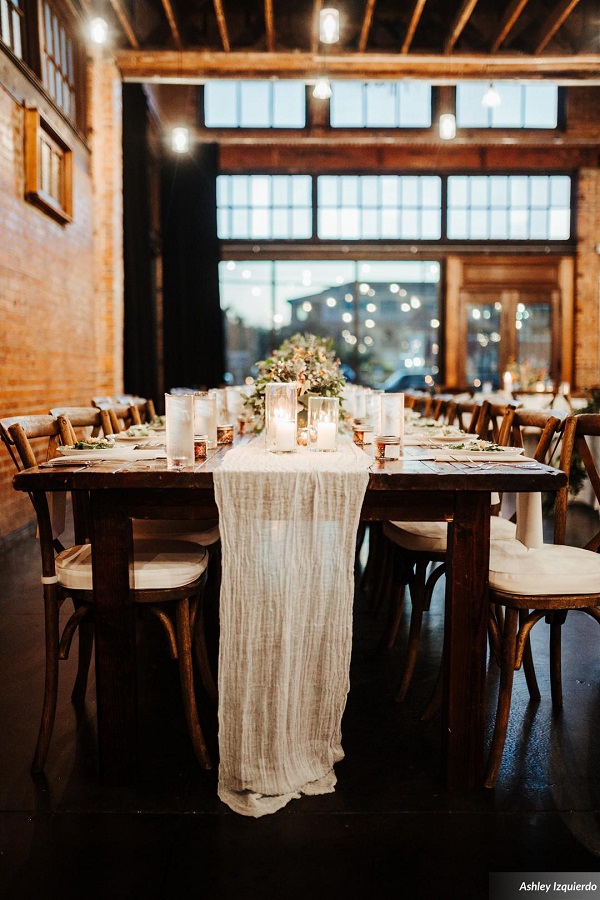 While the evening progressed, the bride and groom danced the night away with their guests thanks to Big Man Productions. Everyone had a blast with the fun photo booth from Sweet Shot Photobus  and took home lots of great memories.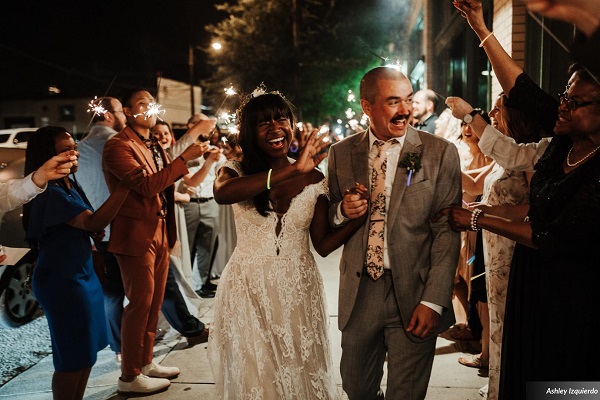 As we revisited Lucinda and Jonathan's modern greenery and gold wedding, and enjoyed the amazing photos; we found ourselves grinning. Like we said, their joy is contagious!
Products: 36″ Round Cocktail Tables with base | Mahogany Farm Tables | 60″ Round Folding Tables | Folding 36″ x 8′ Tables | French Country Chairs | Chair pads