NACE Orlando celebrated their London-themed 2014 Grand Tour Gala launch on April 22nd, held at the Hilton Orlando. The Grand Tour Gala will take place Sunday, November 1st, 2014 at the Hilton Orlando. We at A Chair Affair have a long history of sponsoring this amazing event and would like to take a look back at some previous Galas featuring destination themed locations like Paris, India, and Argentina.
2013: Paris
On November 16, 2013, NACE Orlando held their Paris themed Grand Tour Gala at the Hyatt Regency Orlando on International Drive. Featuring a silent auction, live musical entertainment, and a Moulin Rouge After Glow party, this gala made everyone feel French for the night. The decor added to the atmosphere as well. We donated black and golden chiavari chairs, French Country chairs, gold Belmont Beaded chargers, red glass chargers, and our filigree chargers. That combined with the red, blue, and gold color scheme, it felt like France!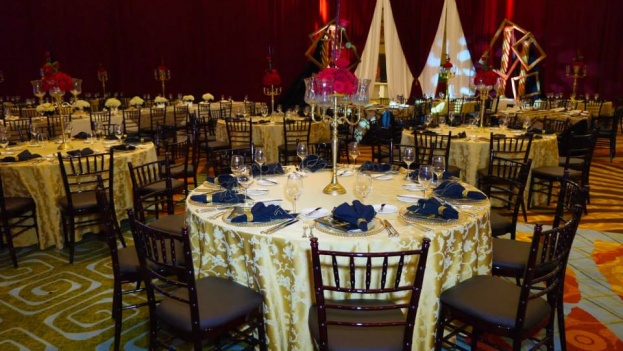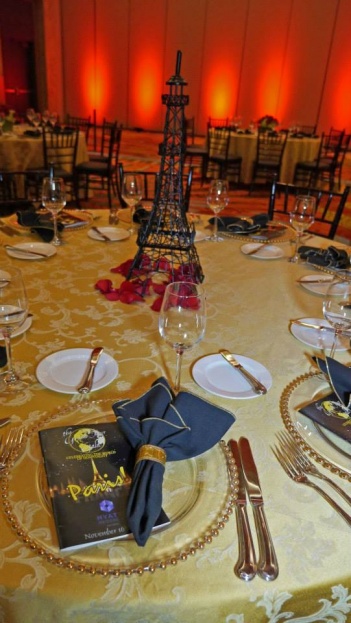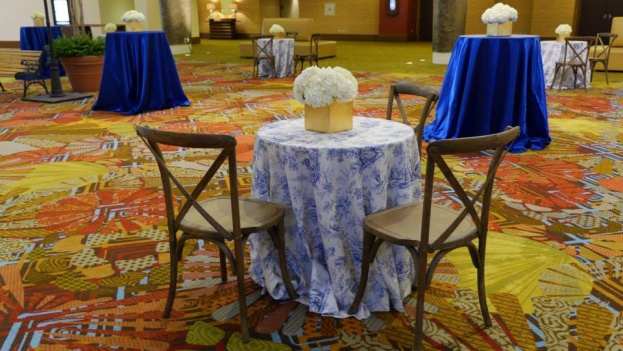 2012: India
In 2012, the Gala channeled Bombay, India. Held in October at the Waldorf Astoria, NACE Orlando captured Bombay's essence with their stunning blue and gold decor, featuring our golden rim chargers. Purple drapes from Quest Drape greeted guests, putting them in a Bombay mood. Got You Covered provided the alternating plum, sapphire blue, and emerald green table linens with golden lace overlay. Flourish Floral Productions provided the golden bowls and floral centerpieces that accented each table. The India-esque design is credited to the brilliant minds at Occasions by Shangri-la. Christies Photographic Studios and Jennie Ferrer Photography photographed the event.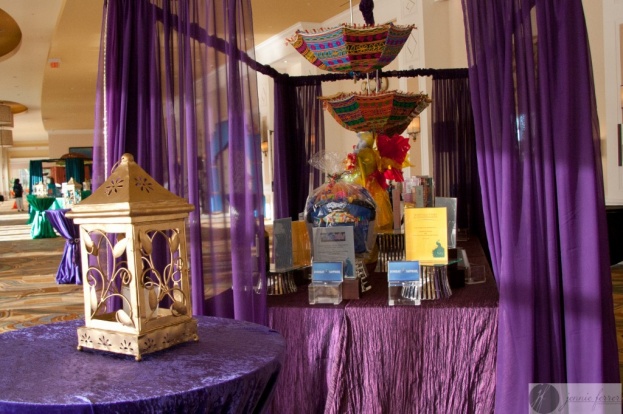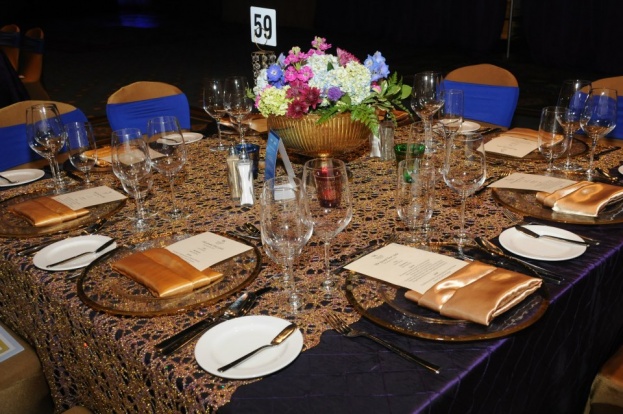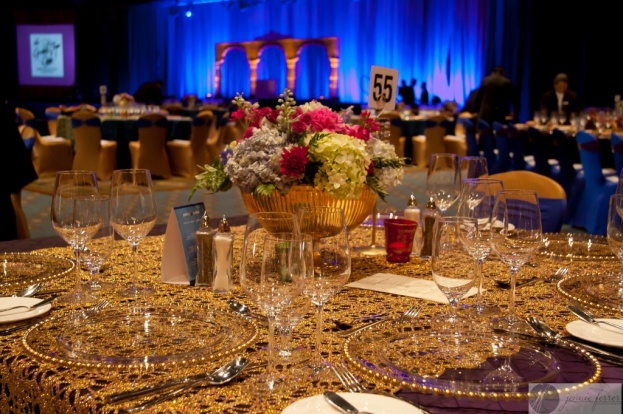 the grand tour gala Celebrating the World of Hospitality from Bruce Reynolds Treasured Moments on Vimeo.
2011: Argentina
NACE Orlando celebrated 2011 with a WOW award winning event, an Argentina themed Grand Tour Gala at Gaylord Palms Resort & Convention Center on October 1st. Metropolis Productions entertained dinner guests with dancing, music, and a show. See a video all about their experiences here. The decor had an Argentinian flare. Over the Top's wine-red table linens looked sleek under the lights as did our golden chiavari chairs.  Dragonfly Custom Design added the look's finishing touches with their menus and other stationery.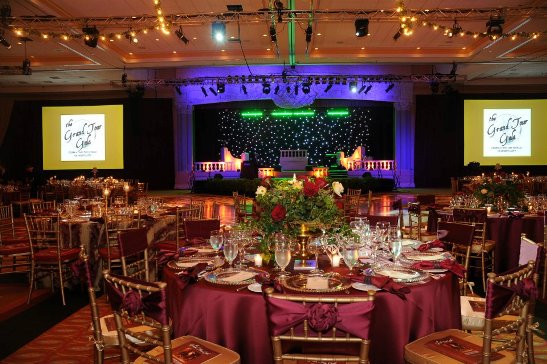 We hope we see you in November for what's sure to be an amazing London themed Grand Tour Gala!