Fall and Winter Appetizers
While the weather cools, the choices for fall and winter wedding appetizers warms the bellies of your guests. Whether you are looking to bring the spice of pumpkin spice or satisfy your wedding guests sweet-tooth; we have ideas that will be a hit at your celebration.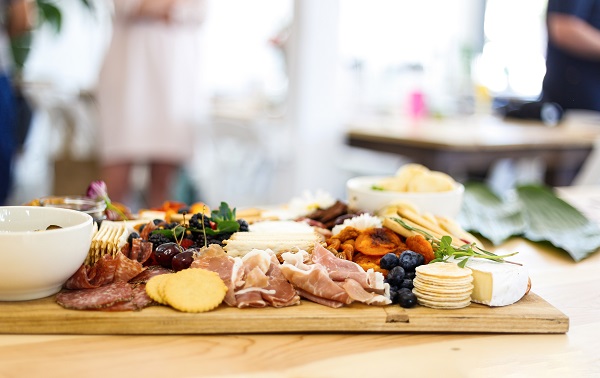 Caramelized Stone Fruits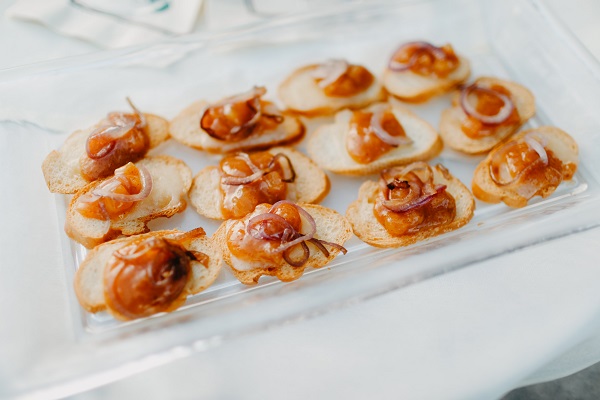 When thinking of the taste of fall, warm caramelized stone fruits crostini hits the spot. With a hint of red onion and goat cheese your guests will be coming back for seconds. Our China White Oval platter would be a perfect serving piece for these tasty bites too.
Baked Cheese Appetizer
Speaking of seconds, your guests will devour airy puff pasties. With winter-friendly snacks like baked-brie-and-cheese tarts served with nuts and pear slices. And we can see our
Stainless Steel Serving Tray
paired with these delectable apps.
Pumpkin Bisque

What is more fall than pumpkin bisque served in hollowed mini pumpkins? With these sweet soups warming your guests bellies, they will be in awe on the presentation too. When it comes to flatware, our Barogue gold spoons would make the perfect partner for this sweet soup.
Bacon Makes it Better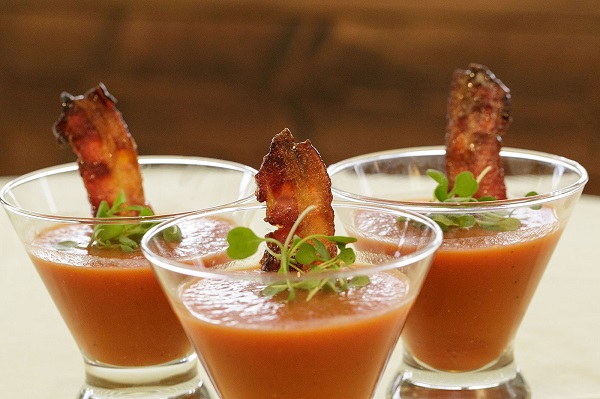 When it comes to bringing warmth and taste to your fall/winter appetizers, you can't go wrong with bacon. Either wrapped around cheese stuffed jalapenos or dipped in a chilled soup.
Late Night Snacks
Whether it's a hot cocoa bar or classic cookies and  warm milk, give your guests sweet dreams with a late night snack.Served in our White China Demitasse Cup & Saucer, these sweet treats will be even sweeter.
While planning your fall or winter wedding appetizers, bring a bit of the season into your dishes. You are guaranteed to have a wedding to remember. And while you are planning, make sure to check see our other fall and winter wedding inspired ideas.