Why wait until the wedding to indulge in the splendor? It might have been love in the air, or maybe a bit of magic, but this enchanted garden rehearsal dinner was every ounce of wonder and beauty. The flower garden at Casa Feliz was transformed into a mystical oasis sure to take your breath away.  Every dreamy jewel and pretty petal was captured by Kristen Weaver Photography. We still can't stop ourselves from fawning over the gorgeous details. Don't be surprised if you catch any peeking pixies!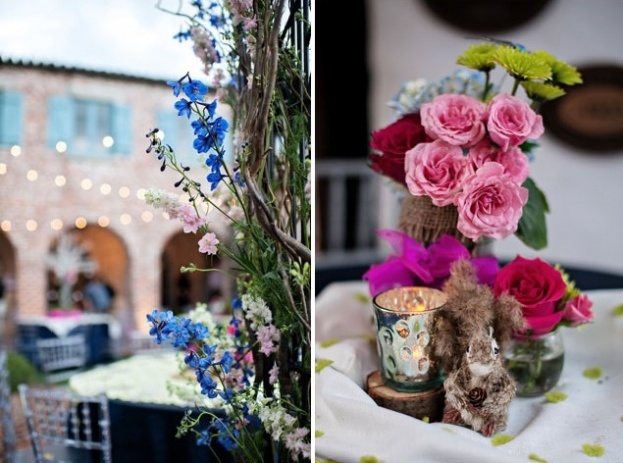 Stepping into the rehearsal dinner was an invitation into a simply charming and perfectly whimsical nook tucked away amongst the petals. Plush blankets of flowers scattered every table with vibrant hues of deep pinks, shades of blue, and gleaming greens. Our crystal trees adorned the tables in shimmering elegance. Small tea lights hung from the branches as their soft glow danced against the crystals.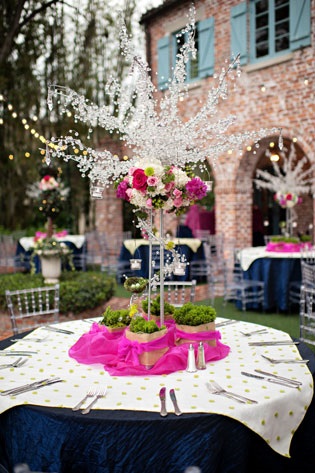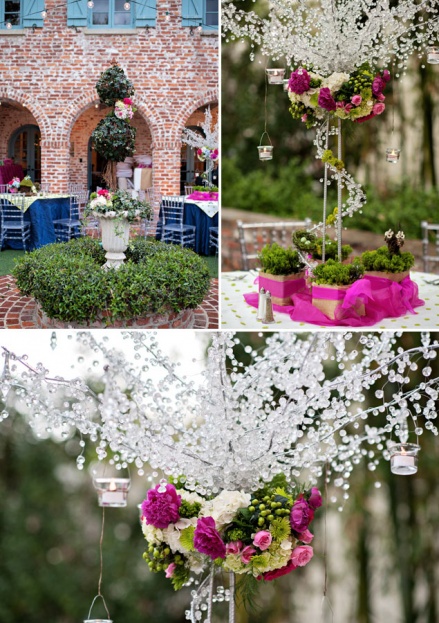 Every turn tucked away a surprise for the eyes. Delicately designed bird houses ornamented the tables as birds made of everything green perched amongst the flowers. The tables were draped in alluring blue linens complimented by overlays of green and white prints from Suzanne Nichols Design. Our clear chiavari chairs were the perfect accents to the affair, blending seamlessly into the enchanting scene. Guests were treated to the delectable creations of Arthurs's Catering as they took in the sights around them.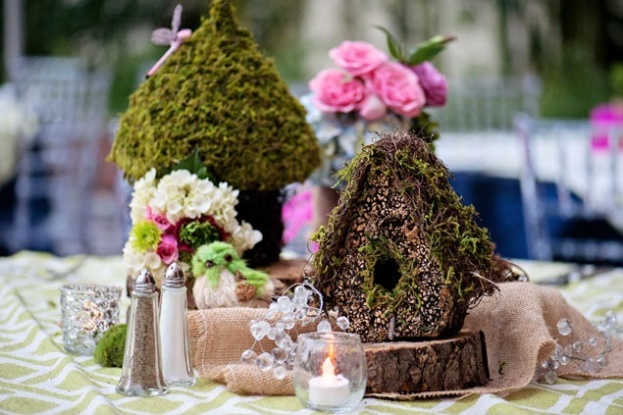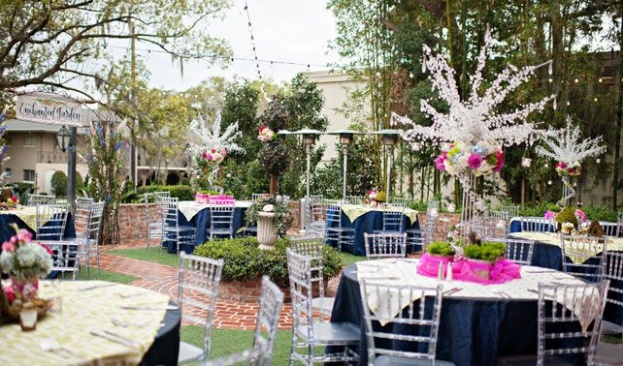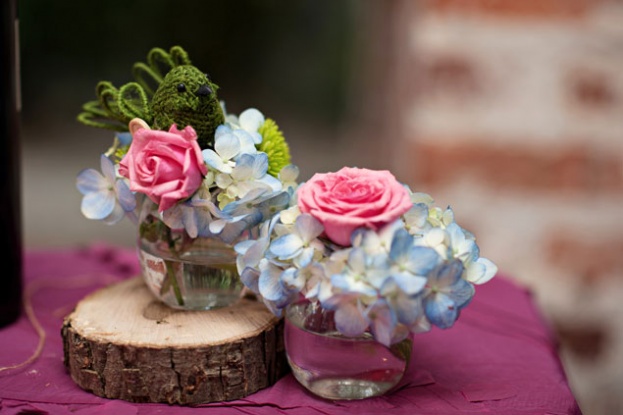 We were completely enraptured in every pretty part of this fanciful rehearsal dinner. Thank you to every vendor who helped turn reality into the most delightful dream.
Photographer:  Kristen Weaver Photography
Event Venue: Casa Feliz
Crystal Trees and Chairs: A Chair Affair
Caterer: Arthurs's Catering
Linens and Coverings: Suzanne Nichols Design