Shanna and Troy's Fairy Tale Wedding
When the bride is an absolute princess and the groom is dashing, there is no doubt their wedding day will be perfection. And that was the case for Shanna and Troy! They got married at Dr. Philips House in a gorgeous fairy tale wedding. And Cricket's Photo beautifully captured their special day!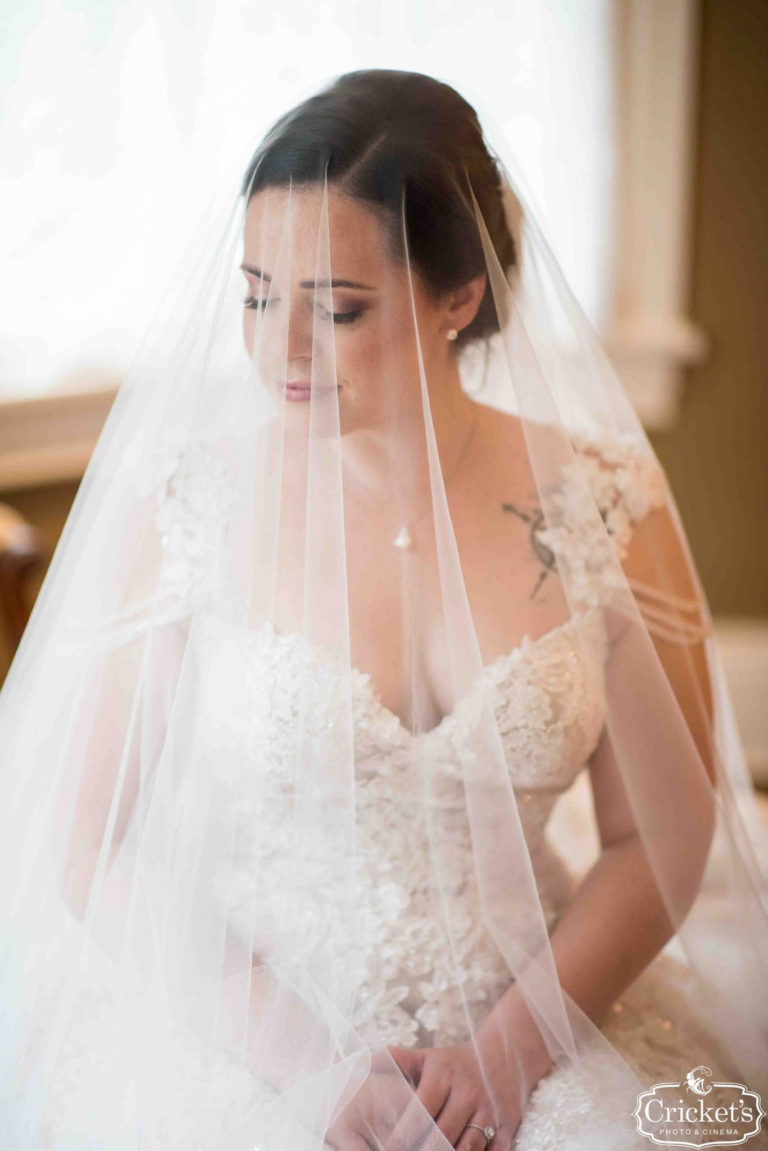 Garden Ceremony
They had a lovely ceremony outdoors in the garden with family and friends witnessing their exchange of vows. Shanna and Troy's love for each other was evident, and their sweet excitement for the day brought happiness to everyone.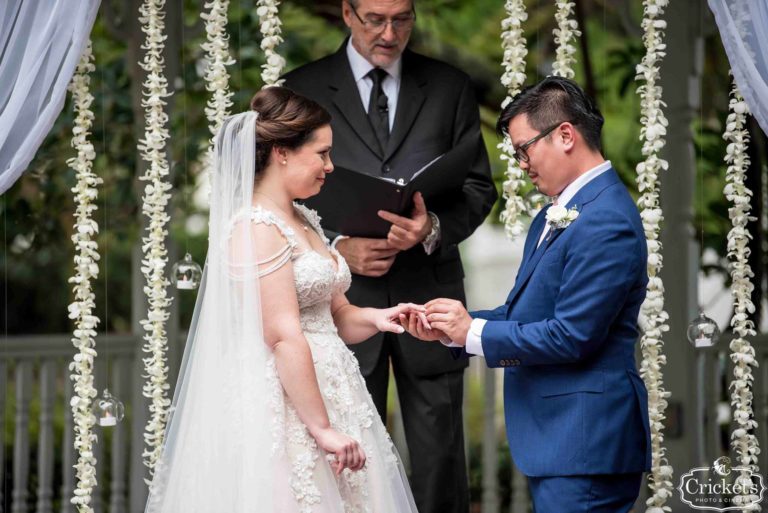 Everything about their wedding was magical. And all the details were planned out to perfection. From the planning help from Swan Weddings to makeup fit for royalty from Kristy's Artistry Design Team to elegant floral arrangements from Dream Designs Florist and Pixies and Petals, Shanna and Troy's wedding day displayed a happily ever after love!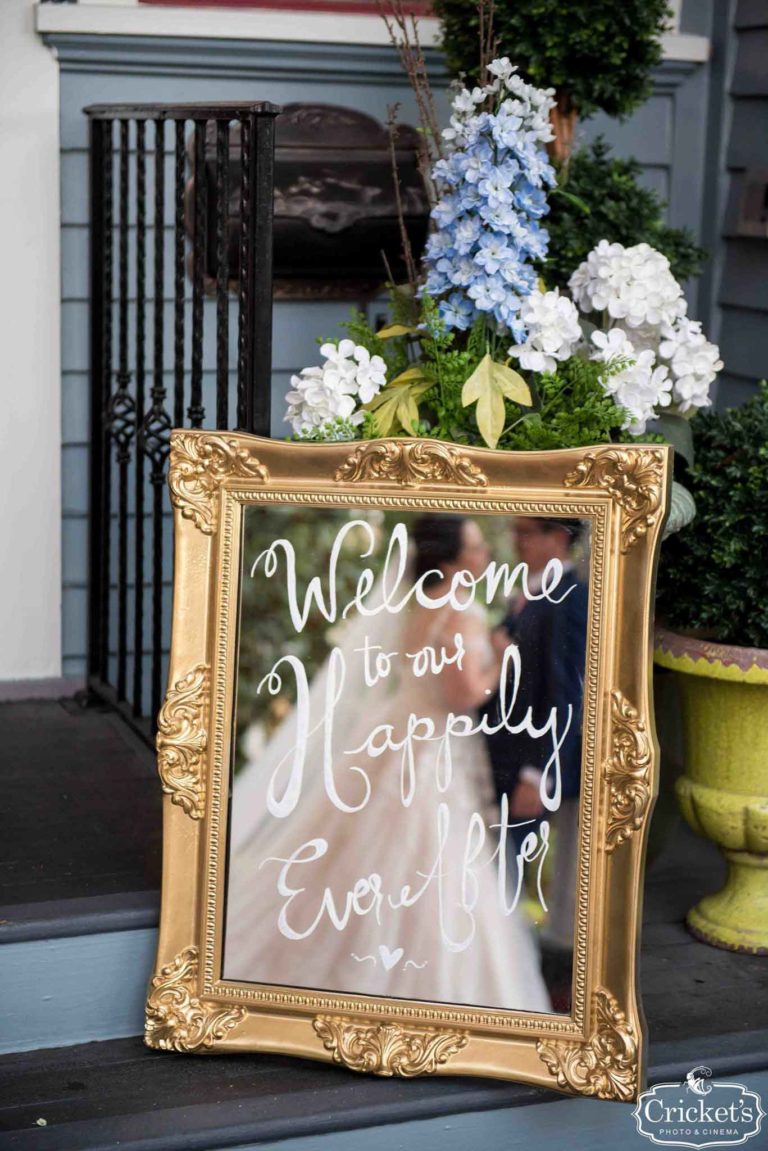 The Reception
As the ceremony gave way to the reception, guests walked into a stunning celebration straight from a storybook. The centerpieces were simple and yet gorgeous. Moreover, we loved providing the gold chargers. They tied together the elegant table decor and place settings beautifully. Also, the gold and cream and blue color scheme looked so romantic!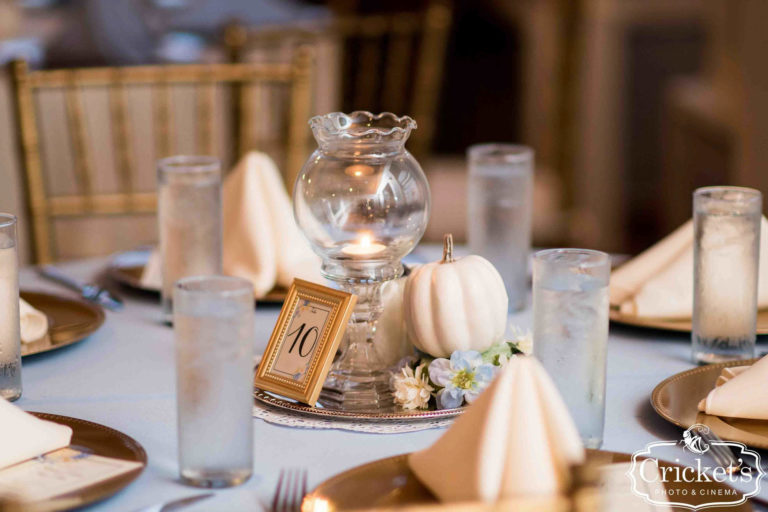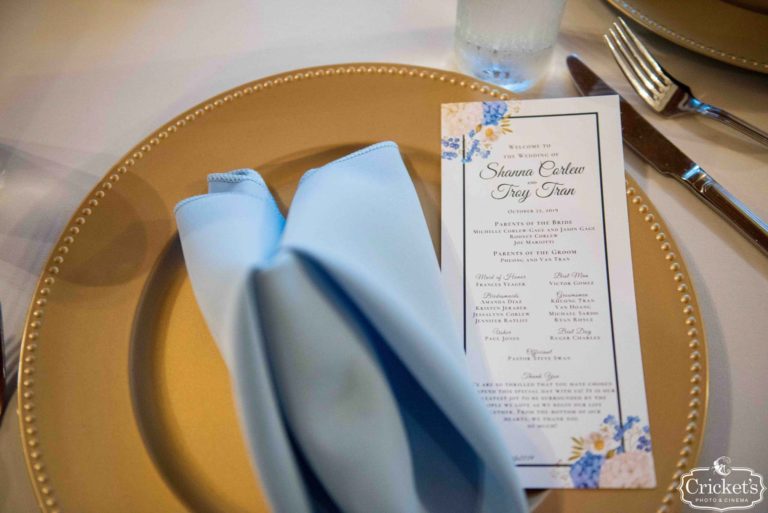 And certainly the talk of the party was the gorgeous wedding cake from Artfully Sweet! With the golden carriage on top and the glass slipper beside it, the fairy tale theme couldn't be missed! It showcased creativity, beauty, and the royal vision of the bride.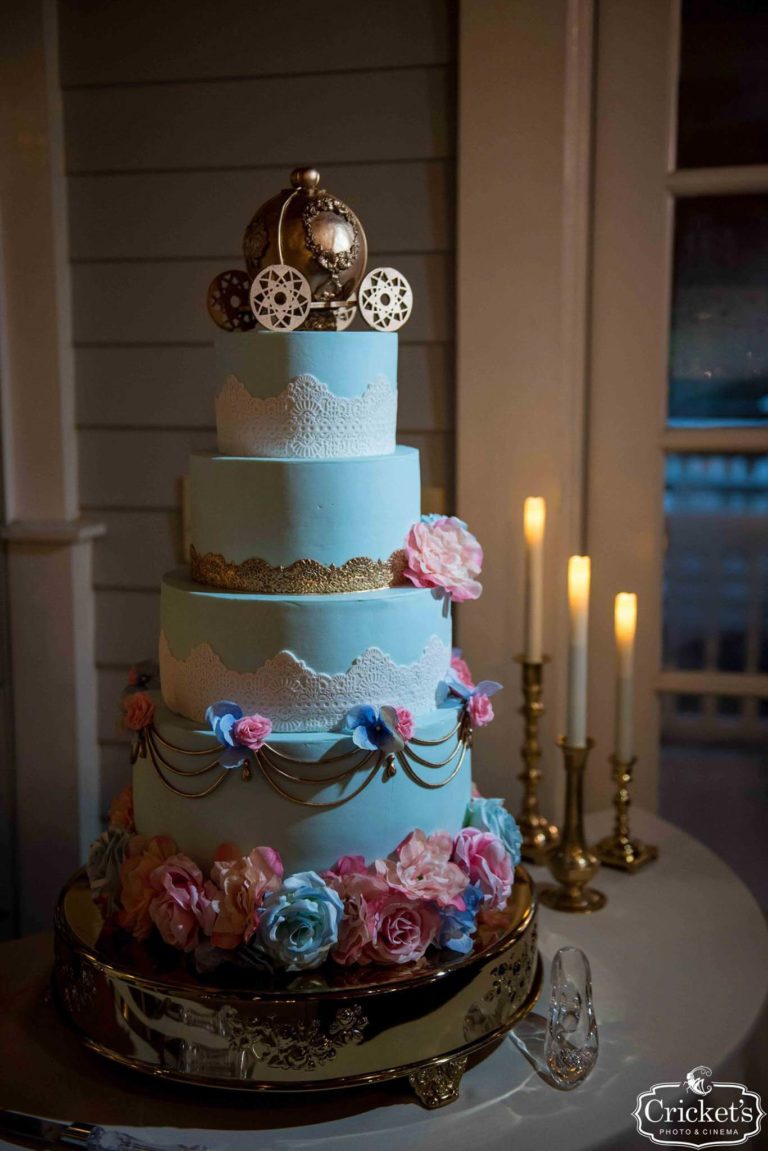 Every vendor the couple chose, from the venue to the photographer, came together to create a dreamy day fit for princess. This beautiful couple started their marriage with a perfect celebration you read about in fairy tales. And to sum it all up, raindrops in the evening provided a magical touch to some portraits of the bride and groom!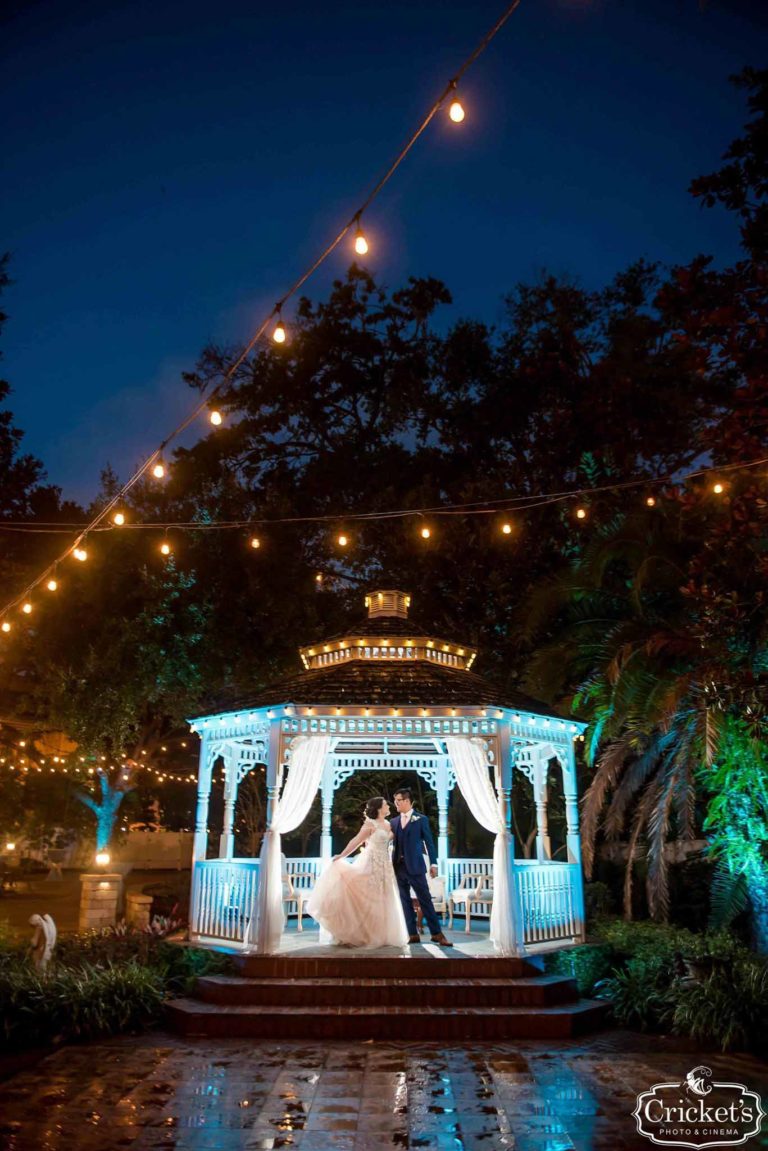 Overall, Shanna and Troy's wedding at Dr. Phillip's House was charming and elegant, delightful and magical. We loved getting the chance to serve this Cinderella and her Prince Charming on their special day, and we wish them a happily ever after!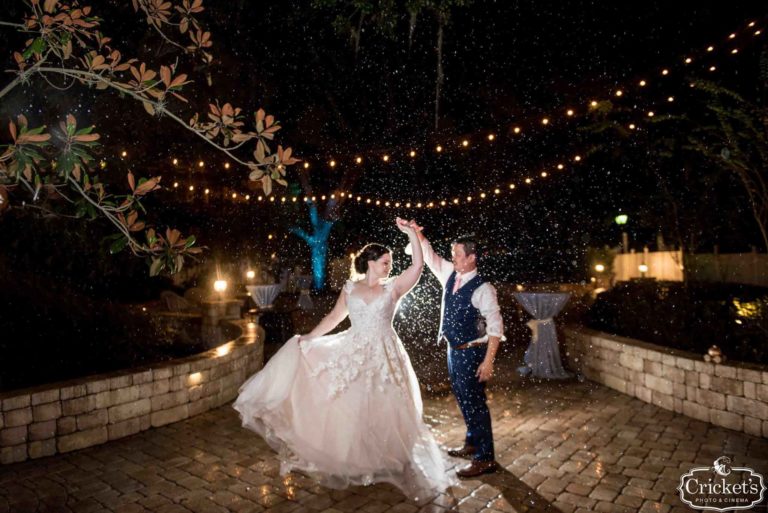 Featured Product: Gold Chargers
Venue: Dr. Phillips House | Photographer: Cricket's Photo | Makeup and Hair: Kristy's Artistry Design Team  | Rentals: A Chair Affair | Florist: Dream Designs Florist | Planner: Pixie and Petals | Caterer: Millenia Catering | Rev: DJ Rey | Wedding Cake: Artfully Sweet | Officiant: Swan Weddings | Tuxedos: Carolyn Allens