Congratulations to our December 2014 winners, Aileen and Sean! The lucky couple will receive $500 off their wedding rental. Learn more about them below.
How did you know he was the one for you?
He filled me with love and happiness everyday! I am truly myself with him and loves me anyway! He's smart, kind, handsome and so much more. He makes me so very happy!
What are the things you have in common?
We love traveling, anything Disney, being active and being outdoors.
How did your fiancée propose?
He surprised me with a boat tour on Disney property, hired a secret photographer who was on the boat posing as a captain training. We watched the fireworks and he went down on one knee! When we docked our families where waiting for us with happy hearts and champagne!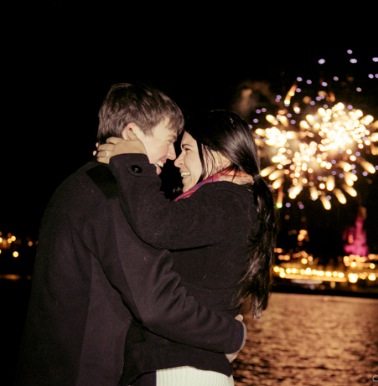 What part of the wedding day are you looking forward to most?
Being his wife and celebrating with our family and friends!
What inspired your wedding colors?
Navy, cream and gold with a hint of mahogany that are provided by our beautiful Chair Affair chairs!