Priya + Mohit
Priya and Mohit knew that their multi-day celebration had to include a dreamy candle-lit reception, henna application, colorful umbrellas, and bright decor with all the traditional Indian touches.  The decor and vision also needed to include Tuscan influence which was brought in from their venue choice of Mission Inn.  This Bright and Bold Traditional Indian Wedding was a perfect mixture of traditions, family love, culture, intricacy, and beauty.  These photos from Lena Christine Photography capture it all.  Come along with us as we look at this 2-day event.
Haldi
Priya chose a palate of oranges and yellows for her Haldi ceremony.  The Haldi is a time of cleanings where the families join the bride and groom to help prepare for the big wedding day.  At the Haldi a fresh turmeric paste is applied to the bride.  Priya did not seem one bit upset by this messy ordeal. In fact, she was radiating joy and love.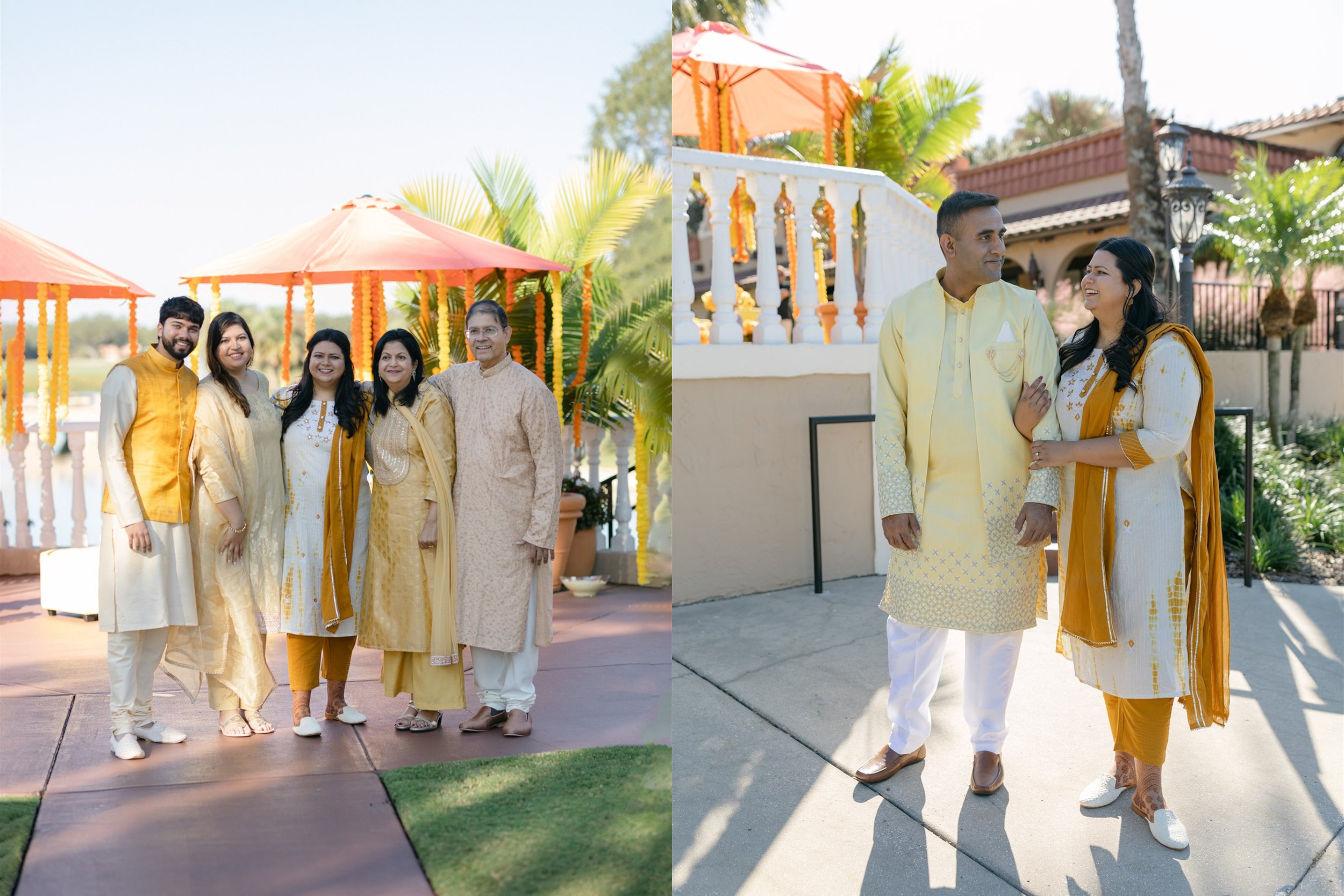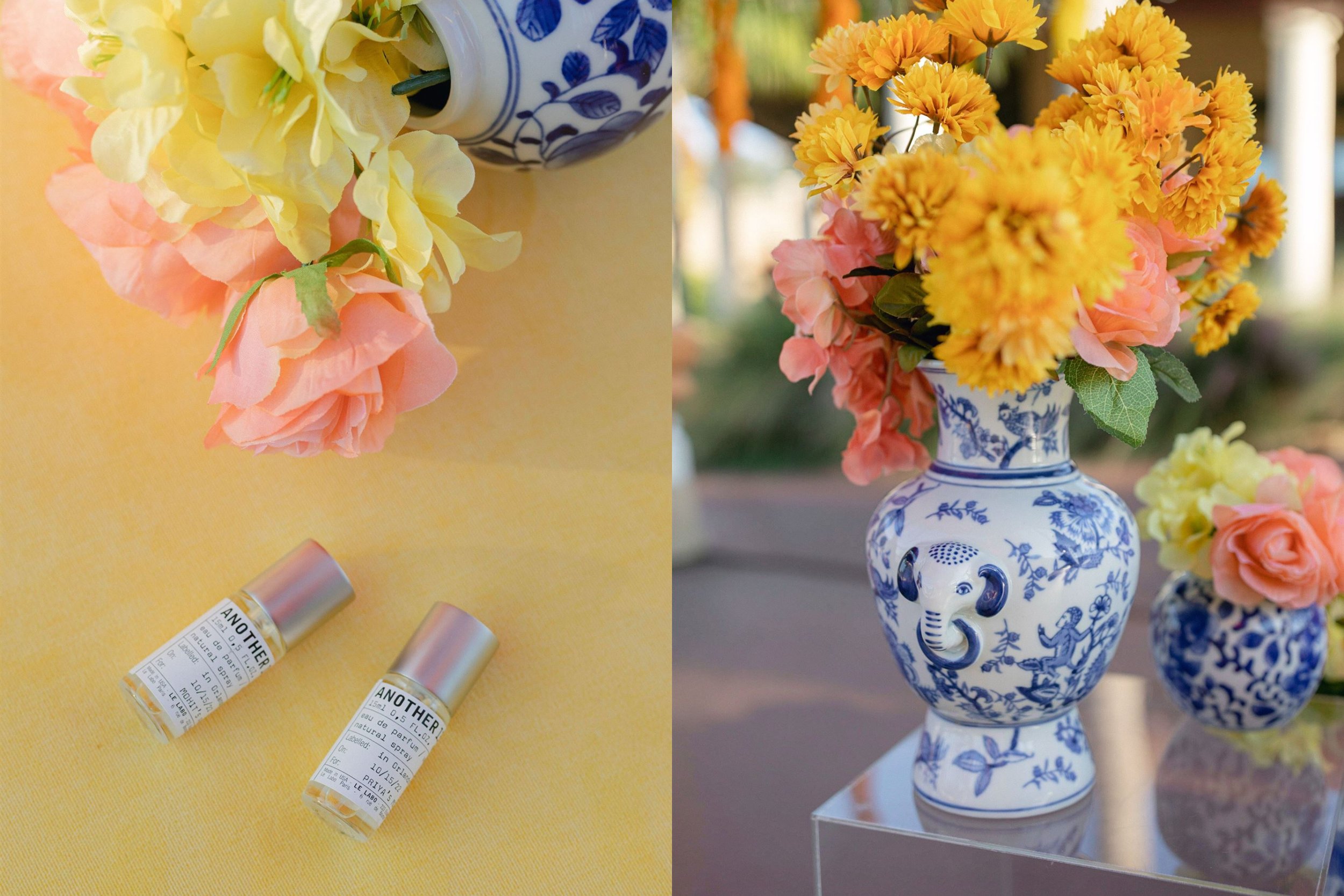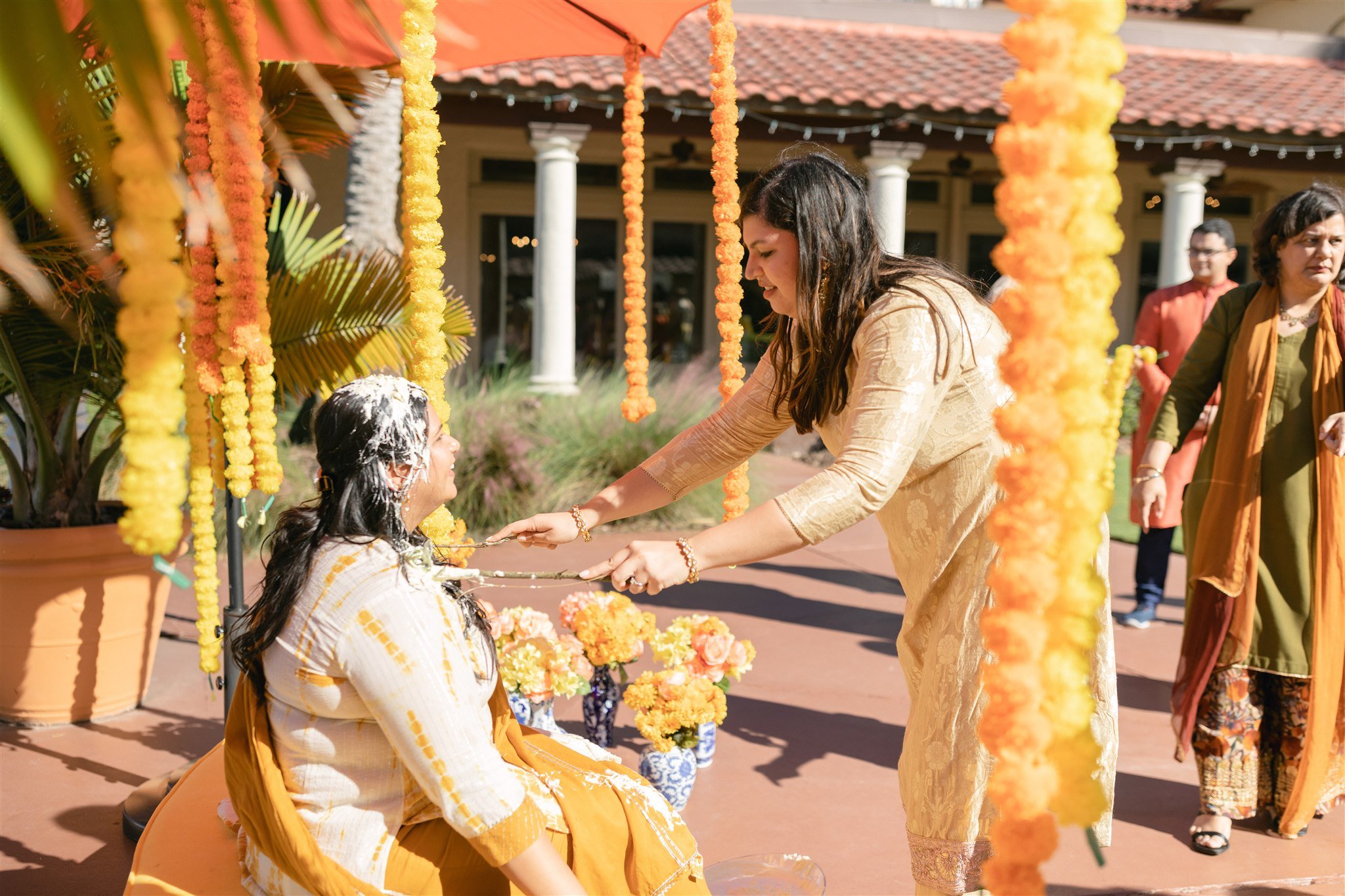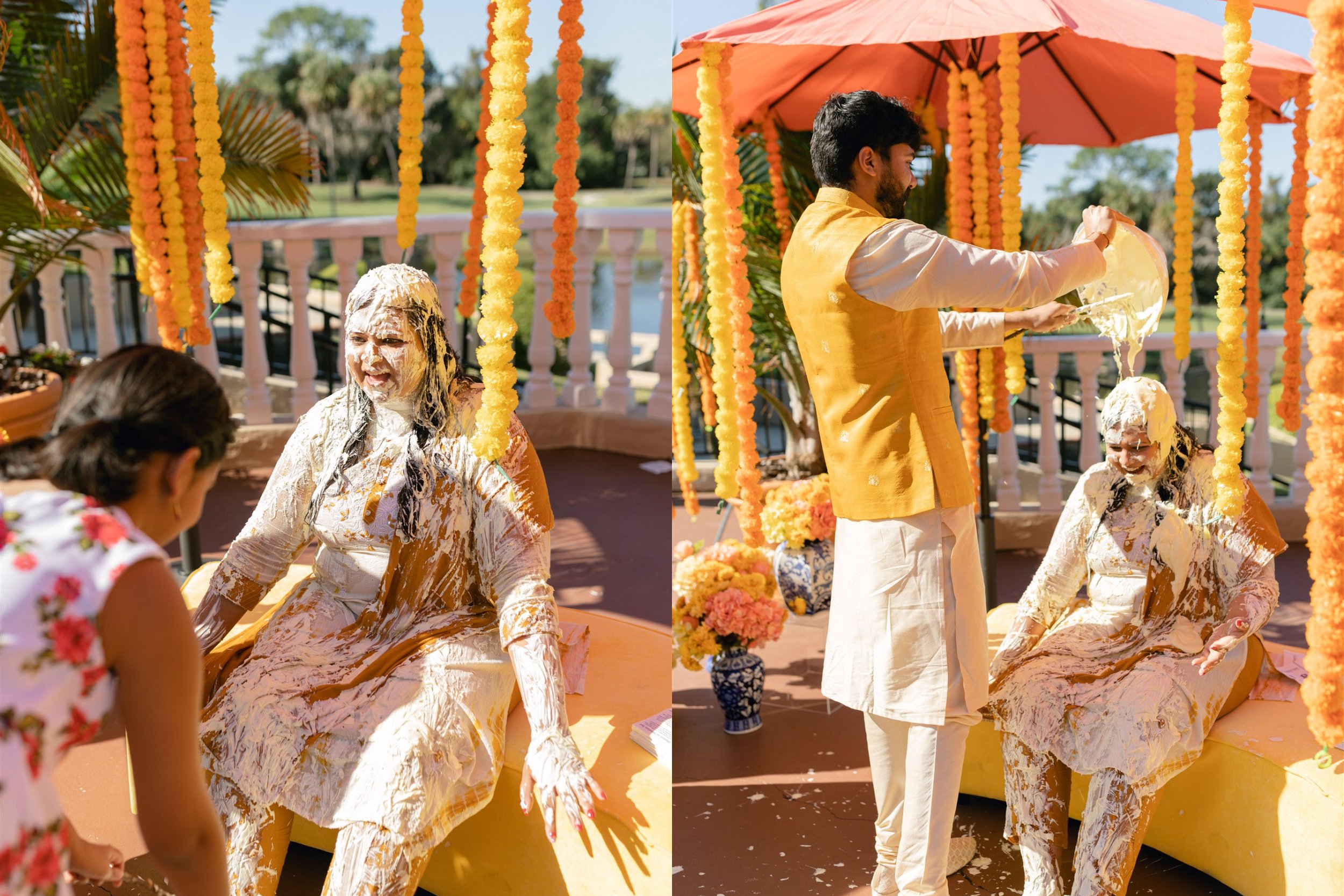 A Vision in Red
Priya chose to wear the traditional Indian wedding color Red for the ceremony.  Mohit also wore white and red.  Henna was intricately applied to her arms and hands.  Beautiful gold jewelry glistened and adorned her outfit.  She looked truly radiant.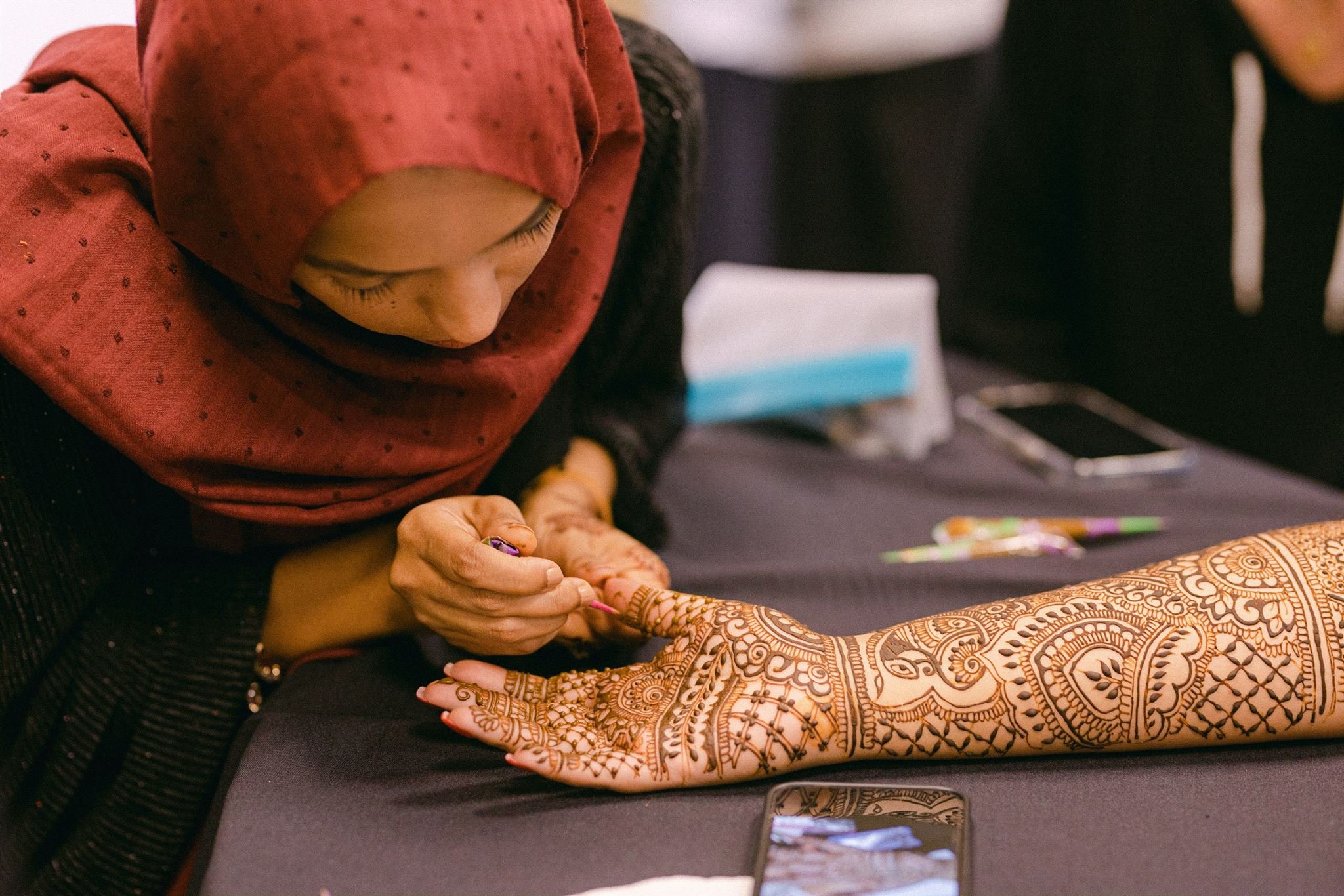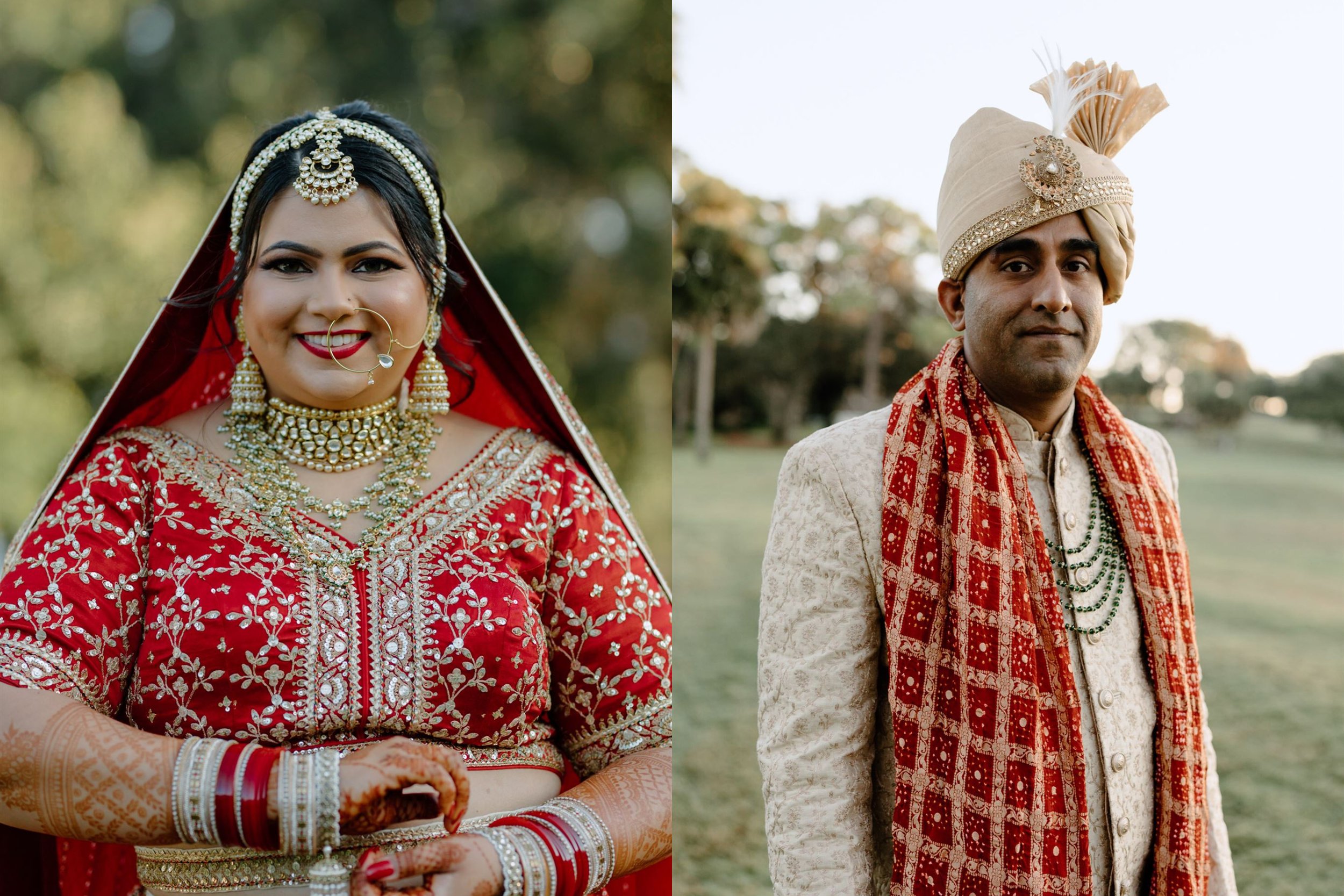 Ceremony
The outdoor grounds of Mission Inn hosted the ceremony.  Cool breezes came off the lake and made the perfect backdrop for the stage.  The stage was decorated with our Grande Chairs and Gold Napoleon Chairs with White Pads.  Mohit made quite the dramatic entrance riding in on a white carriage drawn by a white horse.  Priya was escorted in by her family on each arm.  The couple had a traditional Indian ceremony and were pronounced husband and wife.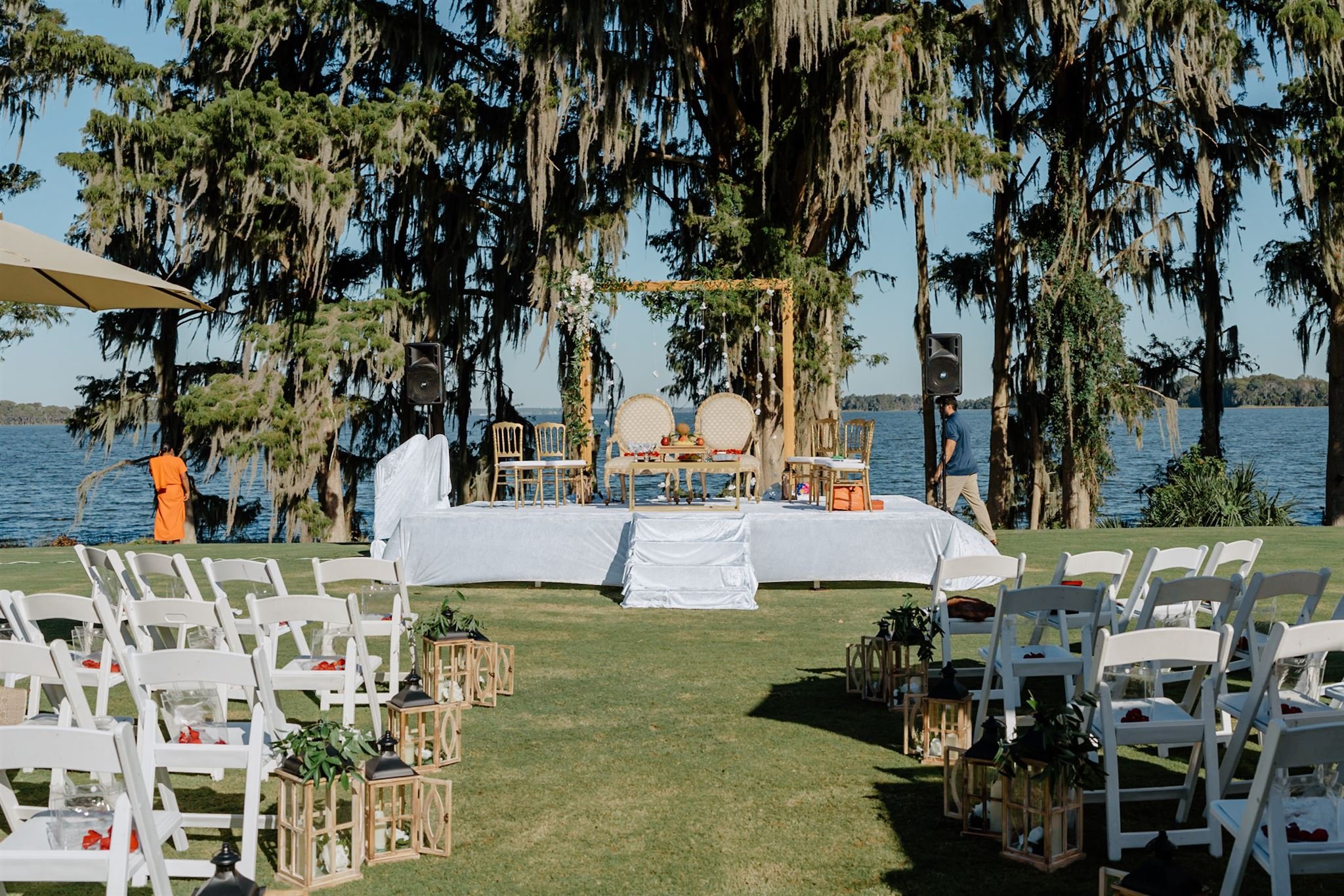 Lanterns and Dreamy Candlelight
For the reception, both Priya and Mohit changed their outfits.  Mohit donned a sharp looking black tuxedo and bow tie.  Priya's dress was cream with lots of embroidered gold detailing.  Gold with accents of orange and red decorated the tables.  Lanterns of all shapes and sizes hung from the tree branches.  Twinkling patio lights overhead glittered against the evening sky.  Candles created a cozy and romantic ambiance. Guests felt like they were nestled into a secret garden.  Priya and Mohit had their first dance and friends and family toasted the couple.  It was just the reception that the couple had dreamed of.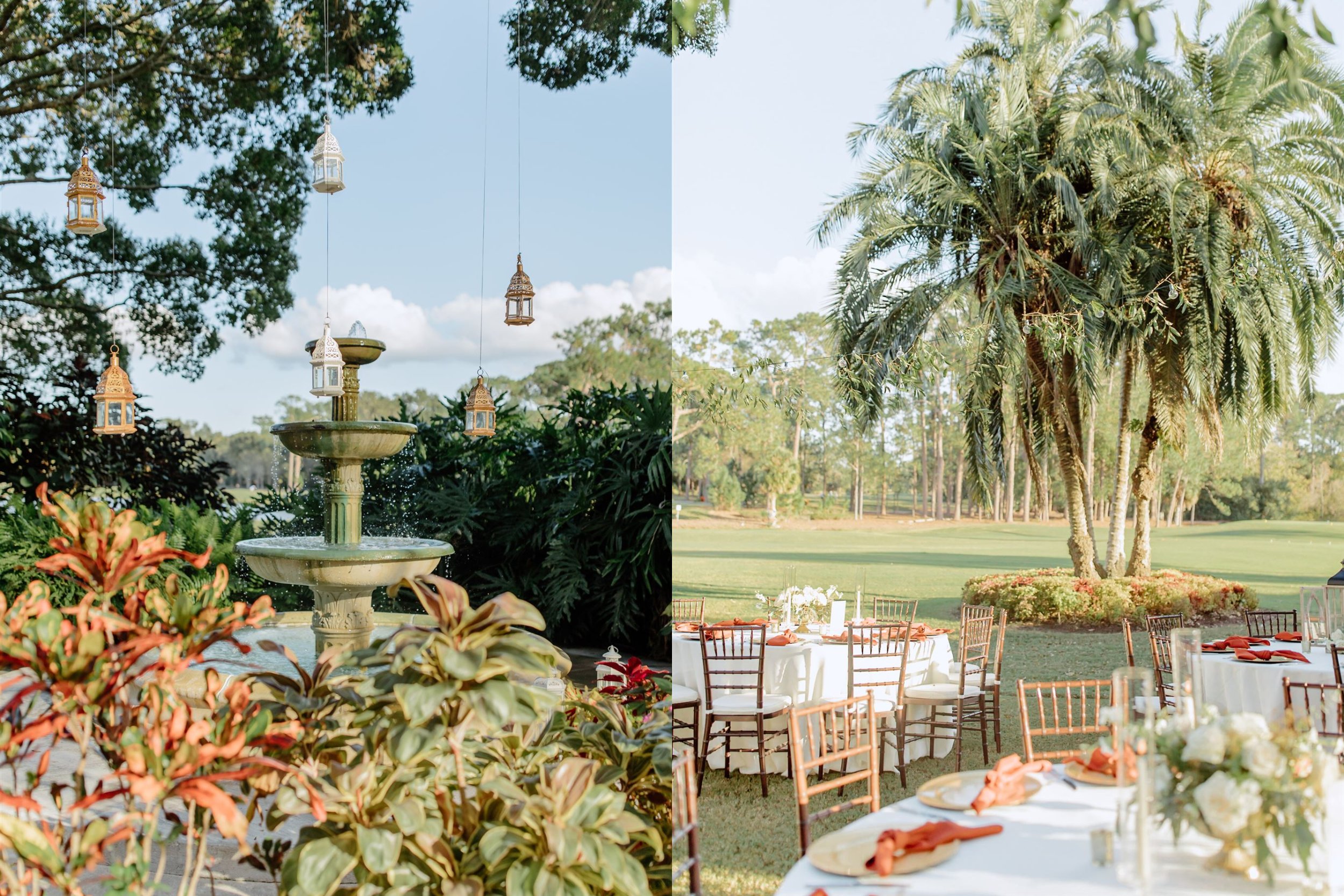 Congratulations Priya and Mohit
The amount of love and happiness over those two days was overwhelming. Thank you for allowing A Chair Affair to provide your rentals.  We loved being a part of your Bright Bold Traditional Indian Wedding.  We wish you all the happiness you deserve!  Cheers to Priya and Mohit and their many years of wedded bliss.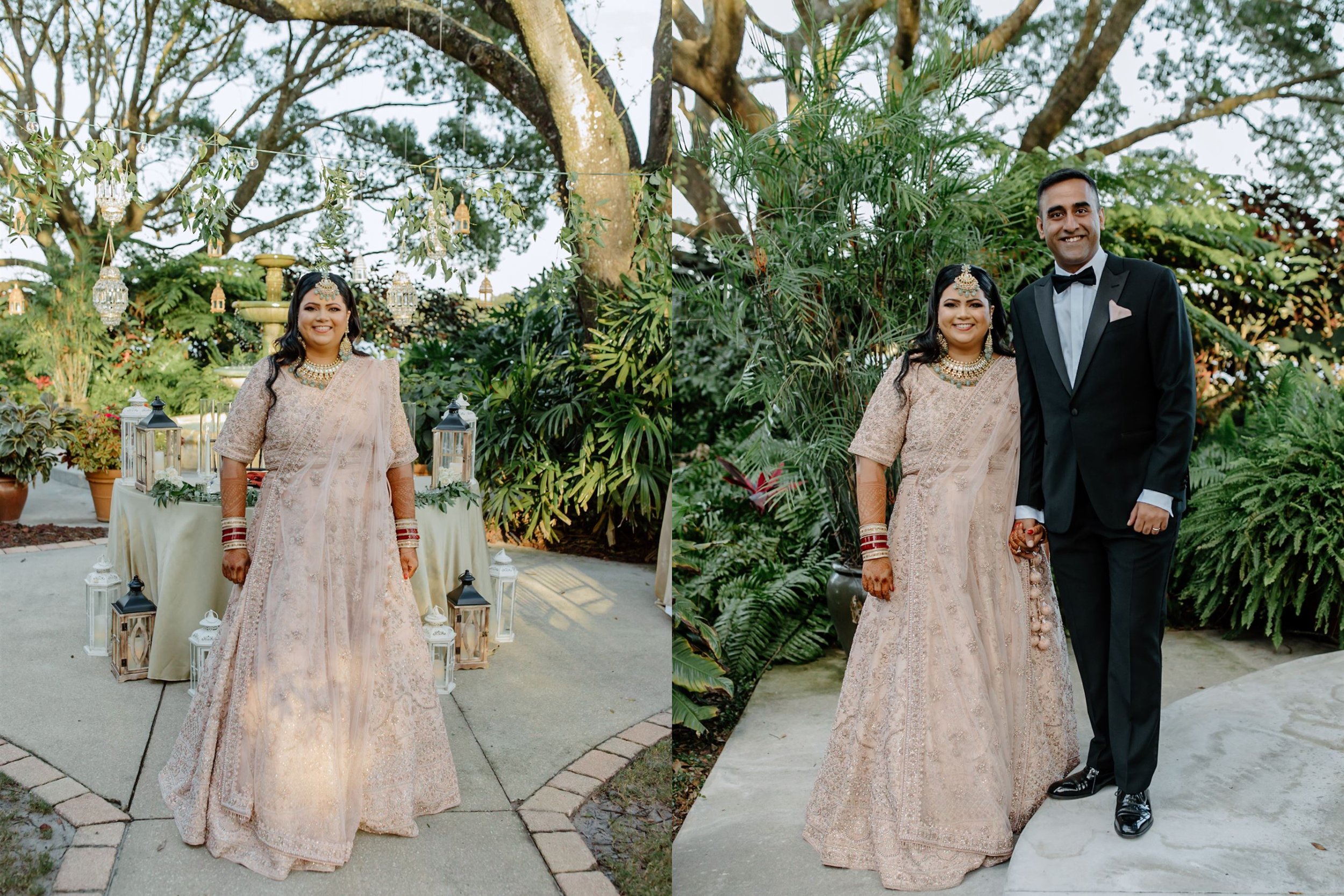 Featured Products: Grande Chairs, Gold Napoleon Chairs and White Pads
Venue: Mission Inn | Event Planner: Taylor Rae Events Team | Photographer: Lena Christine Photo | Decor: Luxuria Design | Rentals: A Chair Affair