True Love and Blue Jeans: Bridle Oaks Barn Classic Country Wedding
What's the one thing that takes a Bridle Oaks Barn classic country wedding from simple to unforgettable? A little gold shimmer, of course, courtesy of our client-favorite pieces! Jenna and Colton knew they wanted a no-fuss, no-frills wedding with a lot of heart, and Melissa Hinds of Once Upon a Wedding went above and beyond to deliver!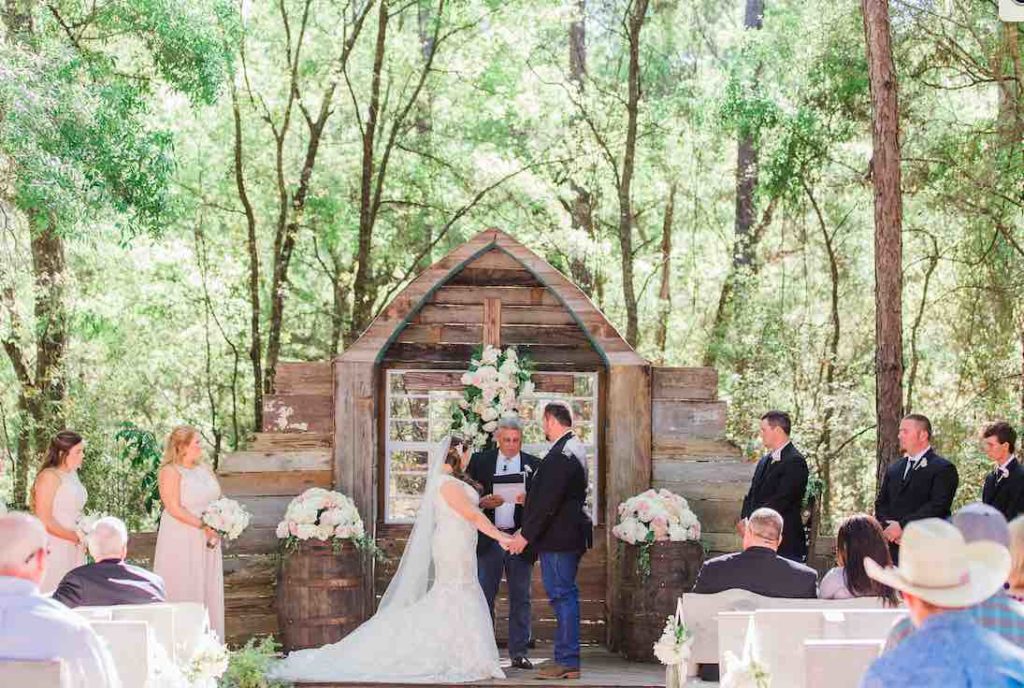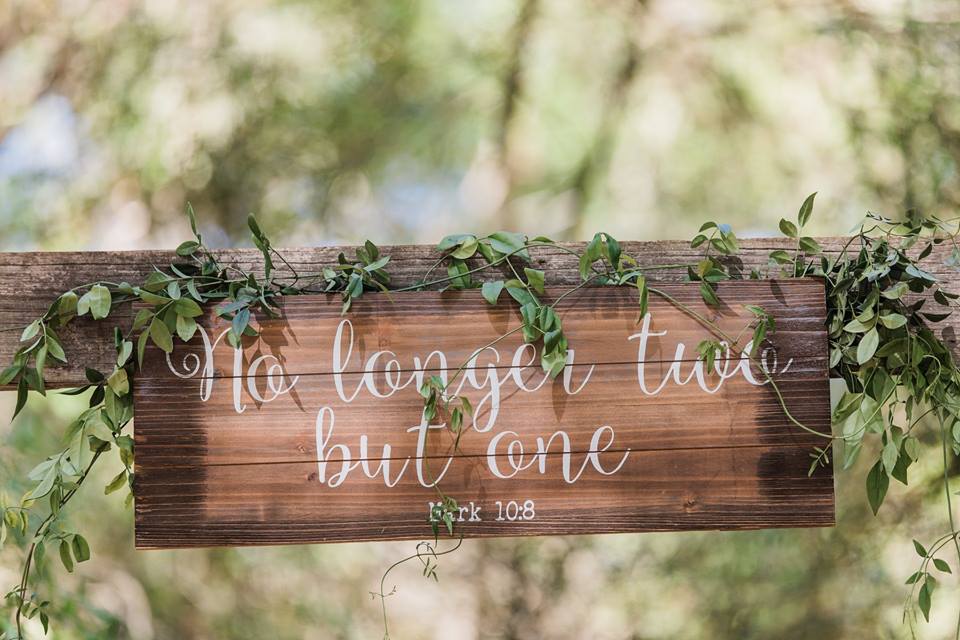 We arrived at the venue eager and ready to set up for the elegant reception, while PJ Saffron captured these lovely photos of the proceedings. The outdoor ceremony was intimate with a homey feel, just what the couple wanted!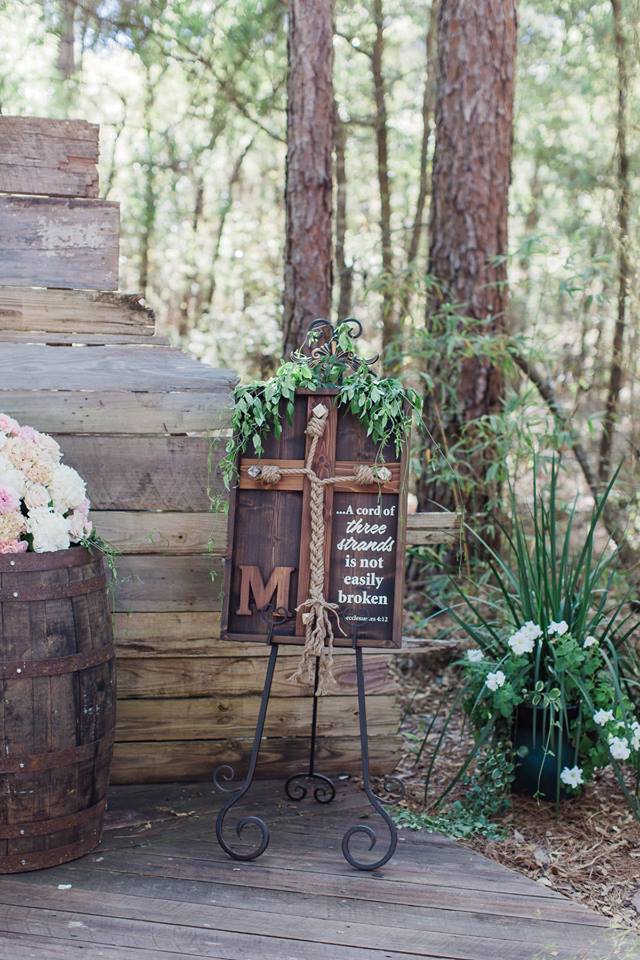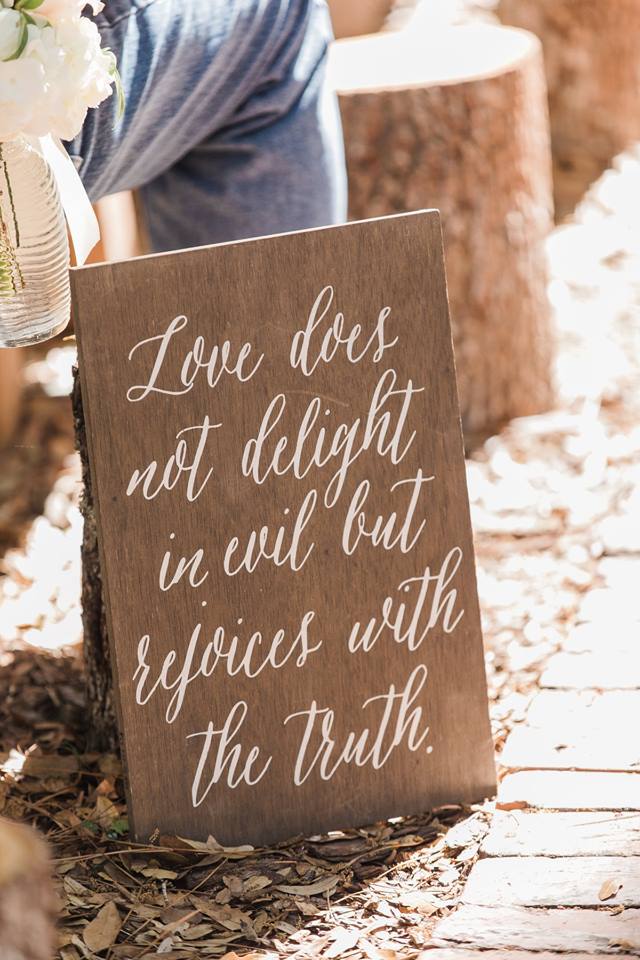 Jenna looked so gorgeous in her intricate gown – it fit the theme perfectly, beautiful, but classic. Our handsome groom Colton, on the other hand, looked comfortable and stylish in blue jeans and a black blazer.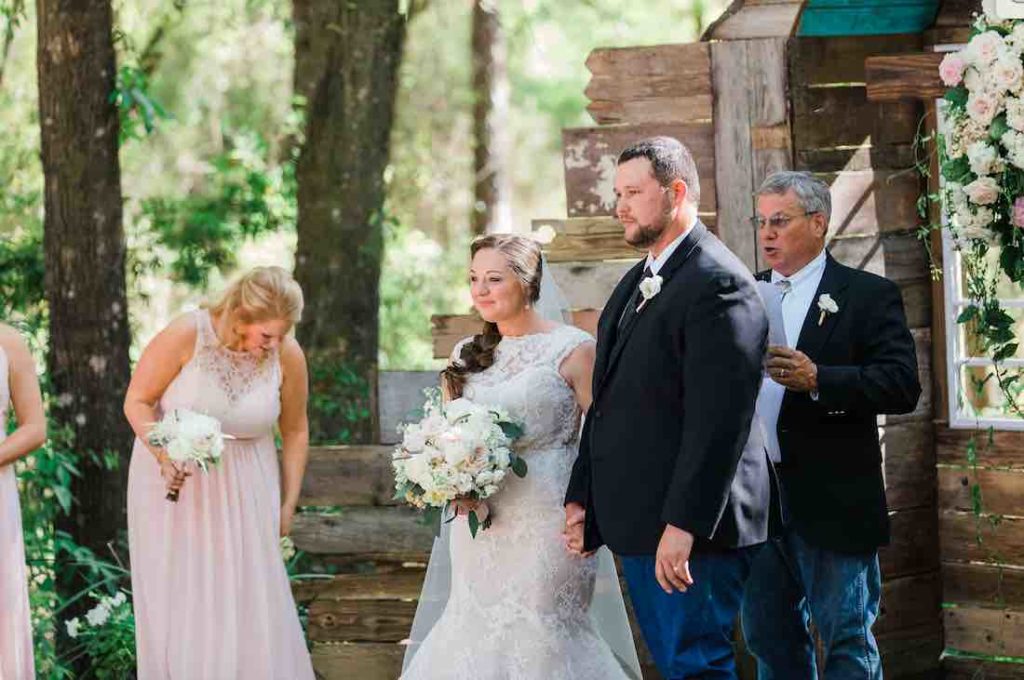 Following the I Do's, the Bridle Oaks Barn classic country wedding continued with a lovely barn reception. Tables set with gold rim stemware and Baroque gold flatware greeted the guests as they walked in, taking their seats at places set with gold rim chargers.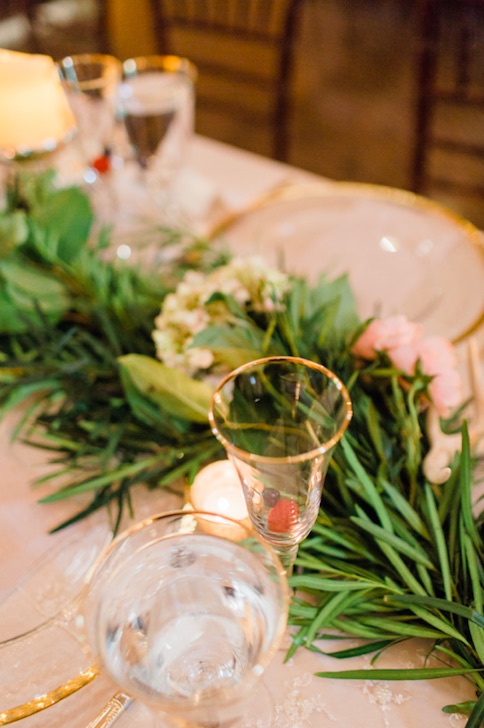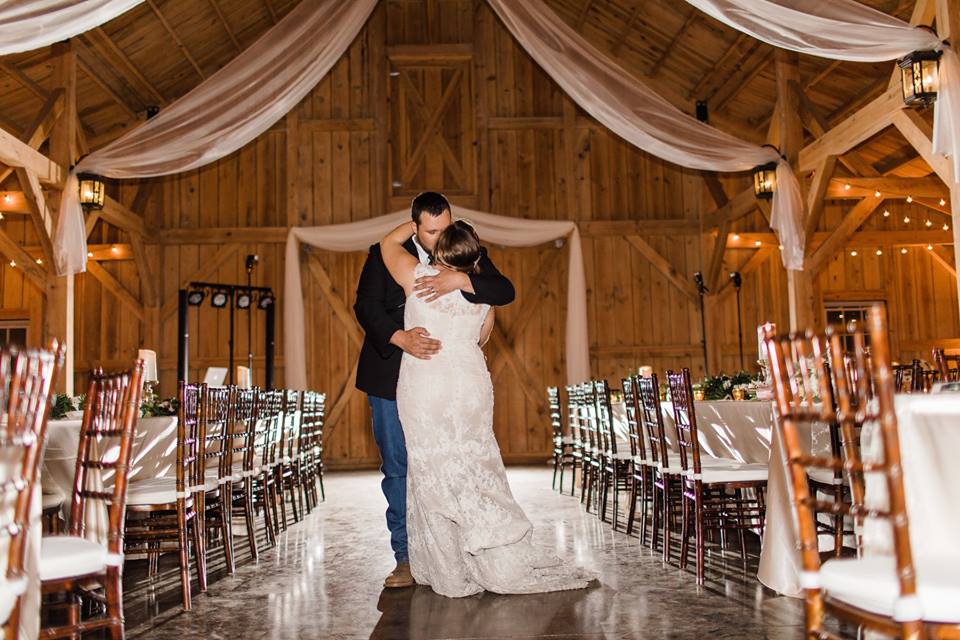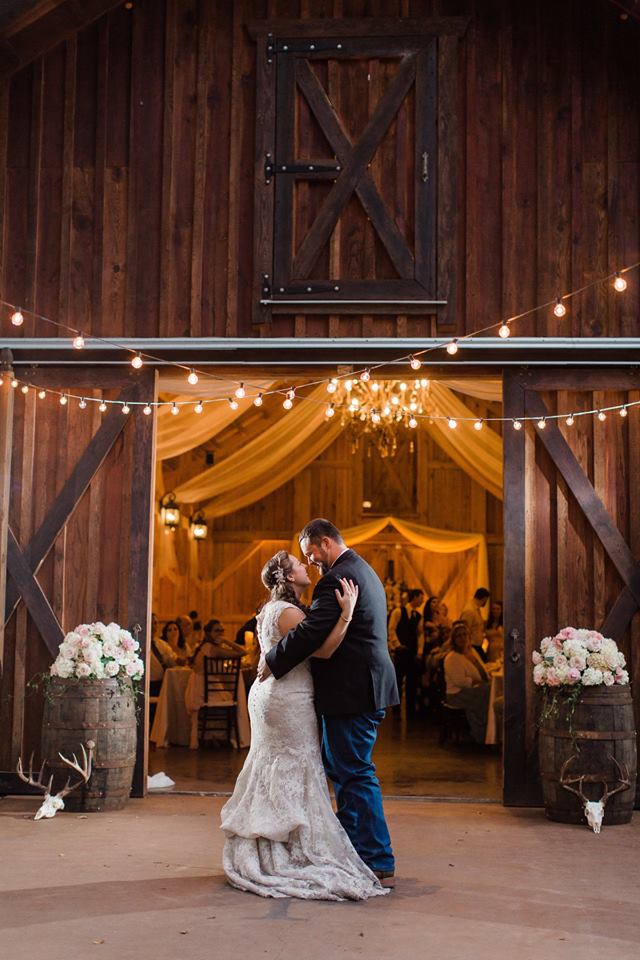 After drinks, dinner, and lots of dancing, this Bridle Oaks Barn classic country wedding came to an end, and the bride and groom's loved ones gathered together to send the newlyweds off in a shower of sparks!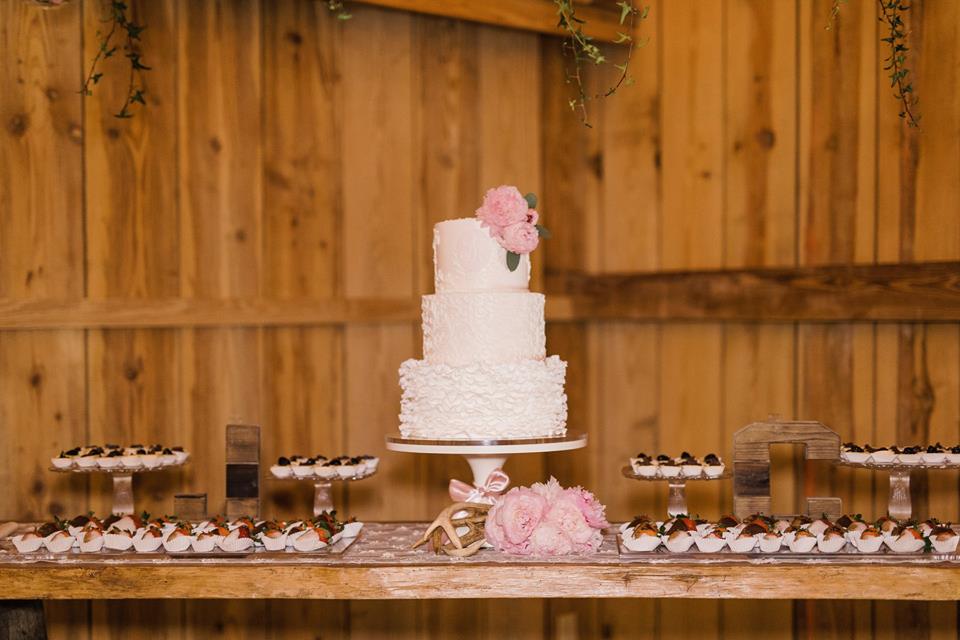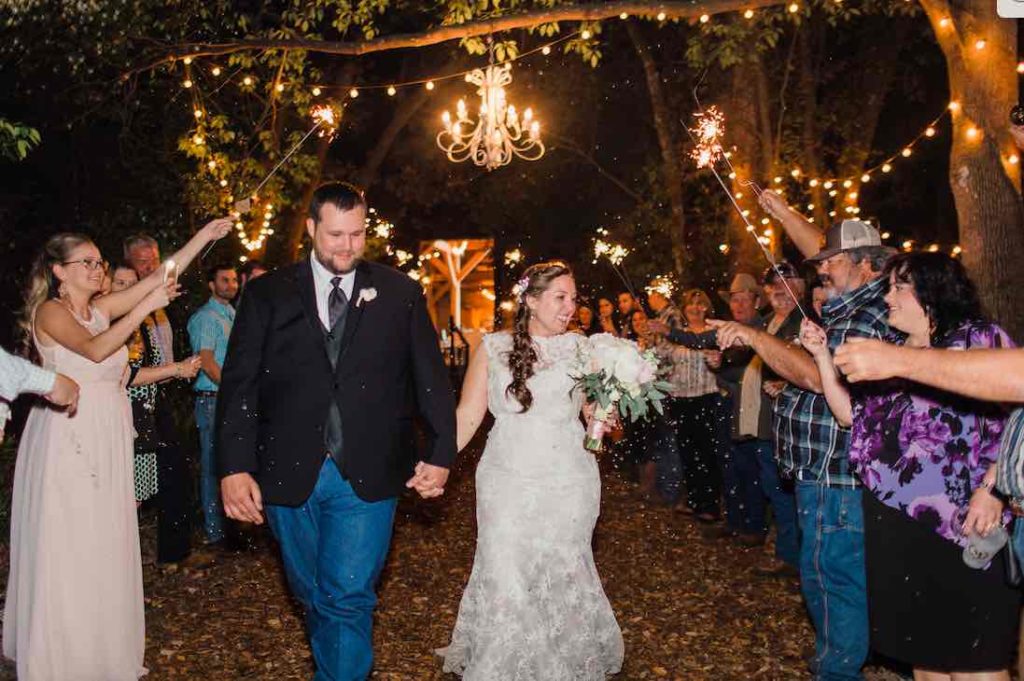 Congratulations, Jenna and Colton! We at A Chair Affair wish you all the best for your future, and thank you for choosing us to provide your Florida wedding rentals!
Featured items: gold rim stemware   |   gold rim chargers   |   baroque gold flatware
Vendors: Rentals: A Chair Affair   |   Planner: Once Upon a Wedding   |   Photography: PJ Saffron   |   Videography: Eli Meyer   |   Catering: Puff n' Stuff   |   Florist: Lowe and Behold   |   Cakes and desserts: Orlando Pastry Studio   |   Linens: Ormond Beach Linens: Kirby Rentals   |   Photo booth: Richard Mascia   |   Signs and Calligraphy: Tricia Sechrist   |   Venue: Bridle Oaks Barn