Boho Chic Beach Wedding at the Gasparilla Inn
Amy and Matthew's boho chic beach wedding was a fun, relaxing day for everyone involved, and it's a wedding we know we'll always think back on fondly!
This couple wanted their day to be all about sharing the love with their family and friends, making it a warm and laid-back affair planned by Table 6 Productions. Sunglow Photography captured every magical moment, from Amy getting ready to the final moments of the reception.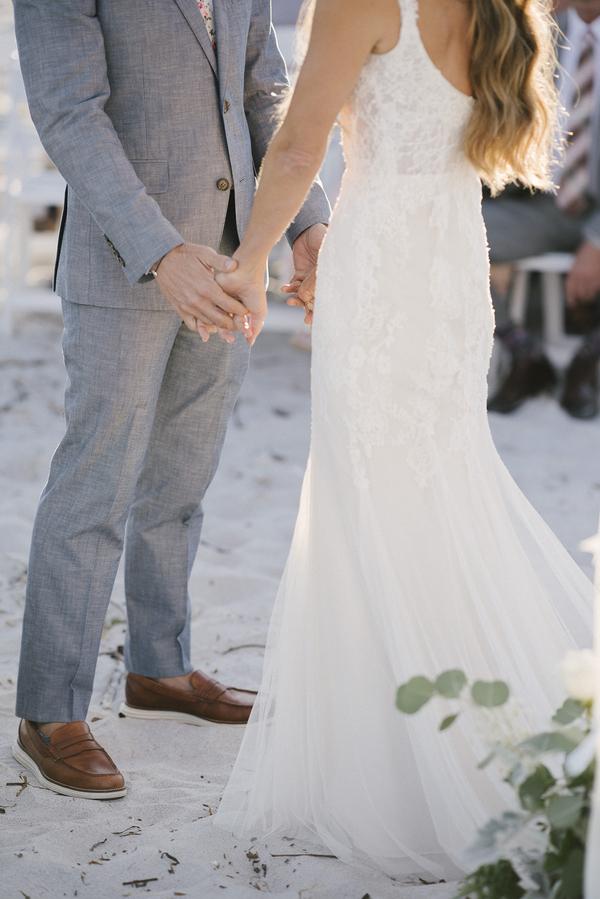 Everyone gathered on the beach along Gasparilla Inn and Club, where the rings were passed among the guests. Each person murmured prayers of love and blessings over the rings, making the moment even more meaningful when Amy and Matthew finally exchanged rings.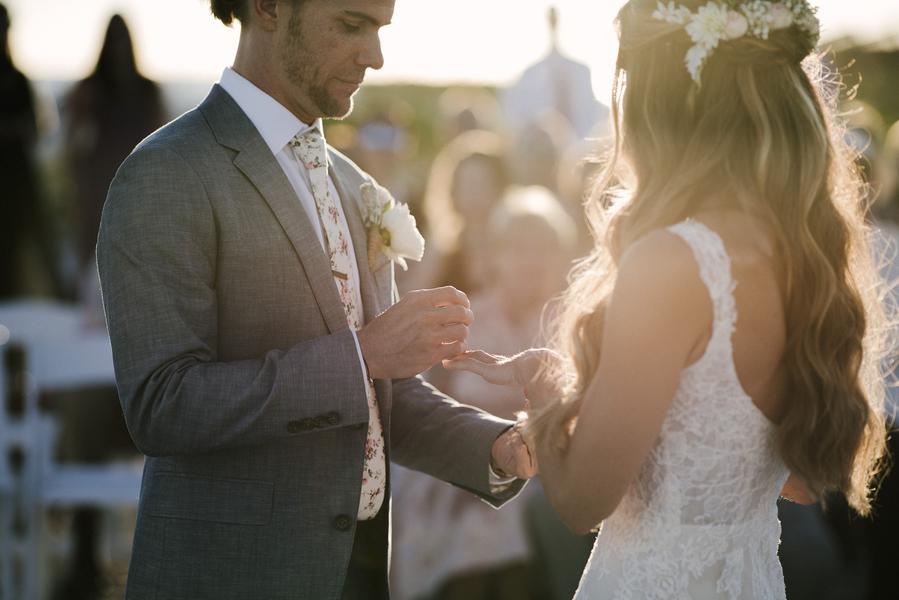 Amy's beautiful bohemian gown complemented the flowers in her loose waves, but it was her beaming smile that made her glow throughout the ceremony. Our groom, for his part, wore a matching grin. They made an adorable couple as they laughed together and said their I Do's.
After the ceremony and a photos along the beach, it was time for the lovely reception. While the ceremony for this boho chic beach wedding was gorgeous, the reception was just so warm and full of love.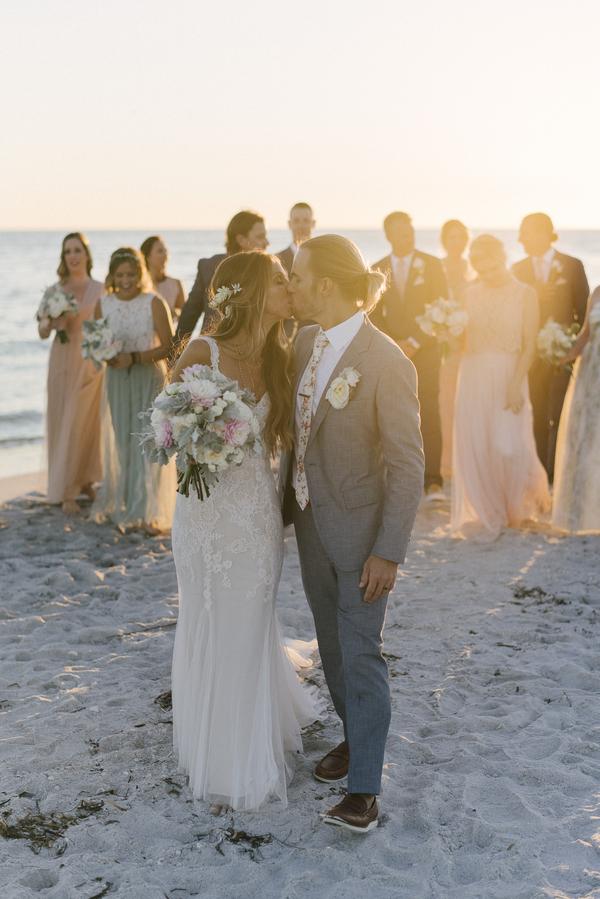 Mahogany farm tables had been set out for the occasion, the gold rim chargers and brushed gold flatware shining beneath the glowing string lights.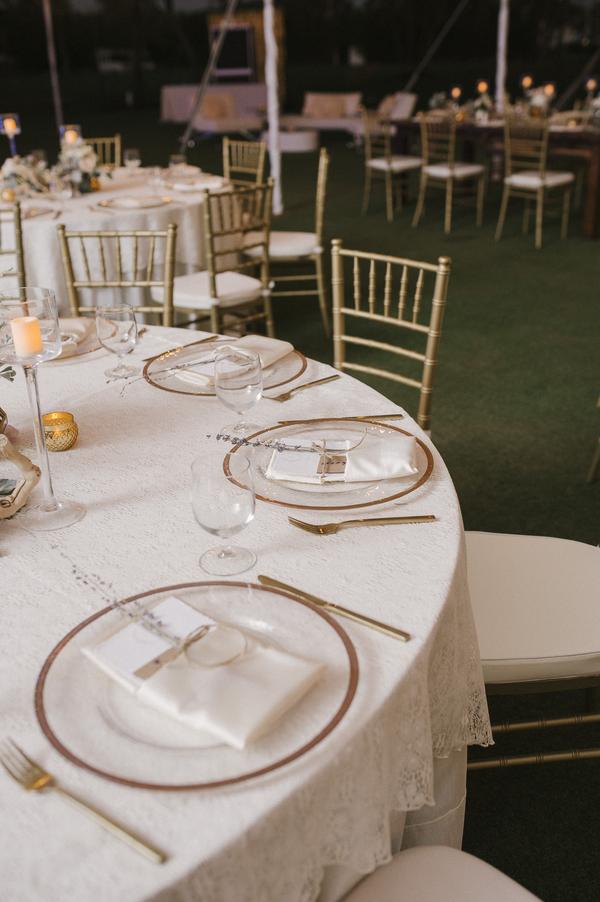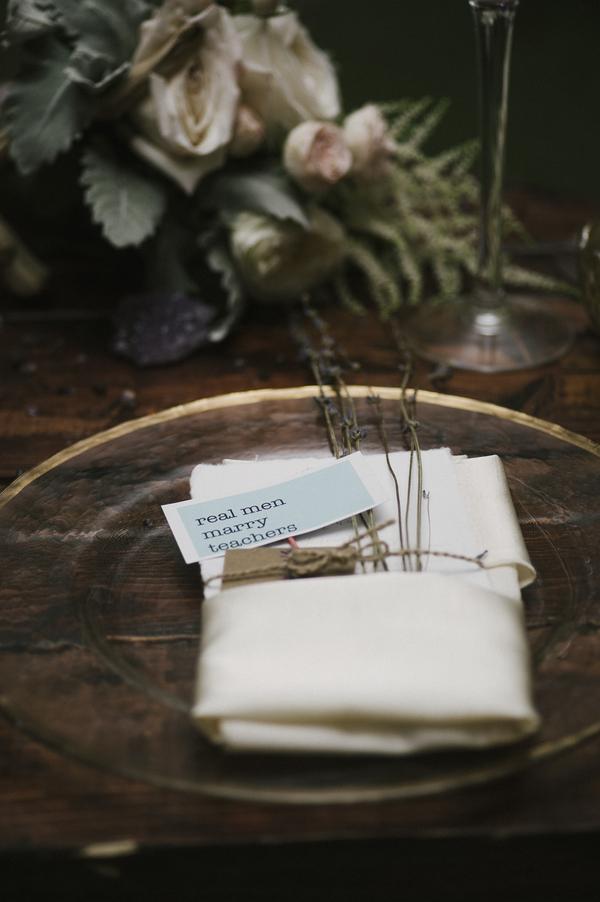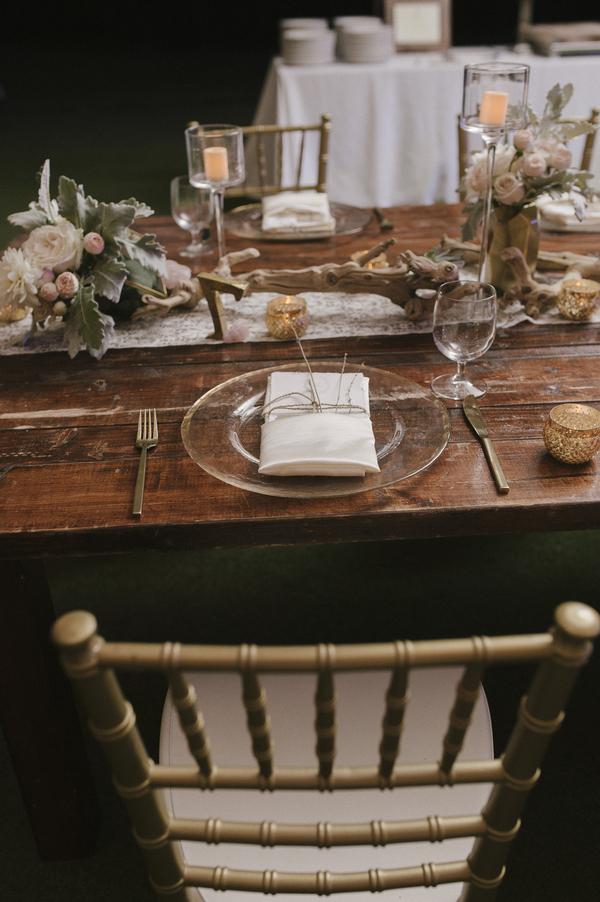 We paired the rich wood with the soft sheen of our gold Chiavari chairs, making the farm tables and mahogany sweetheart table really stand out.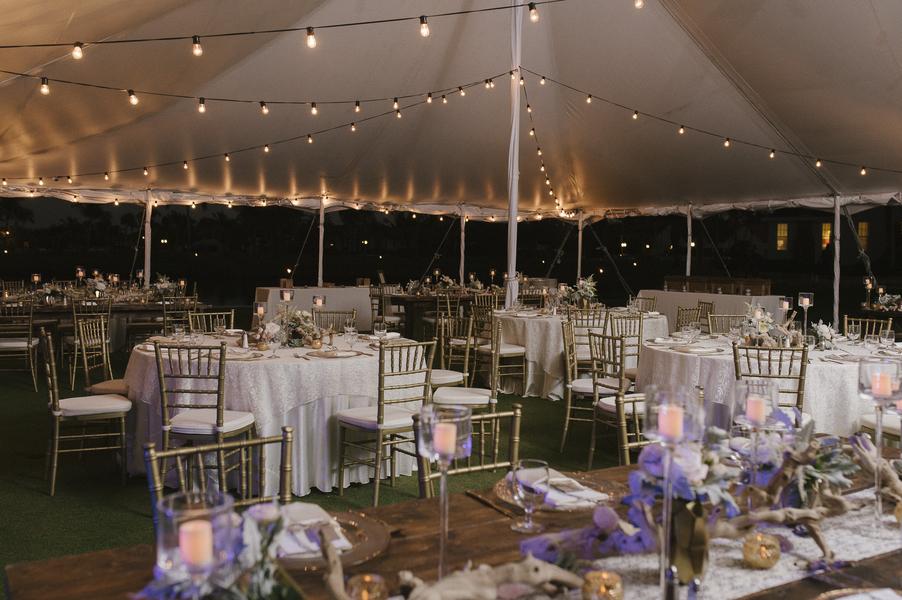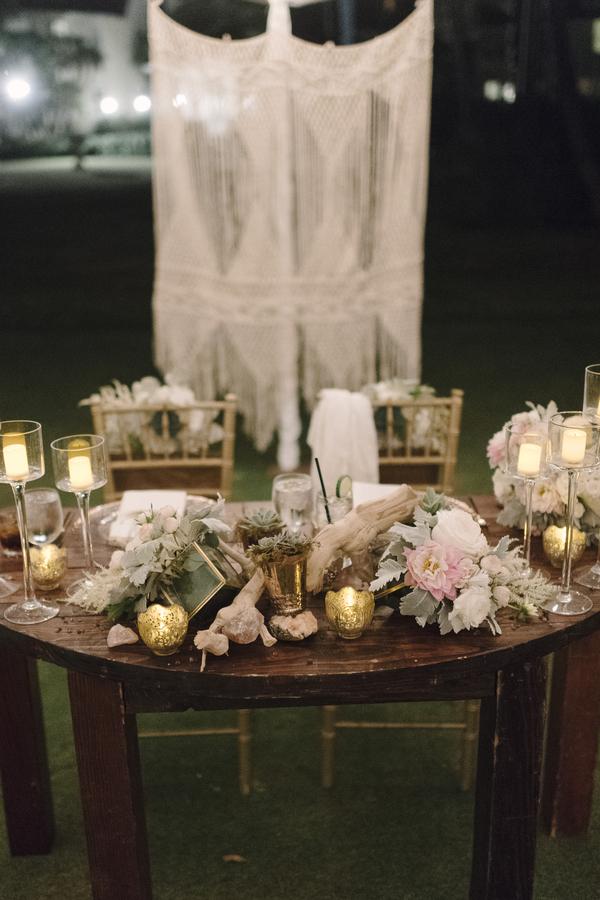 The time flew by as everyone enjoyed an evening of memory-making, laughter, and some of the bride and groom's culinary favorites.
Congratulations again, Amy and Matthew! We wish you both a very happy married life ahead!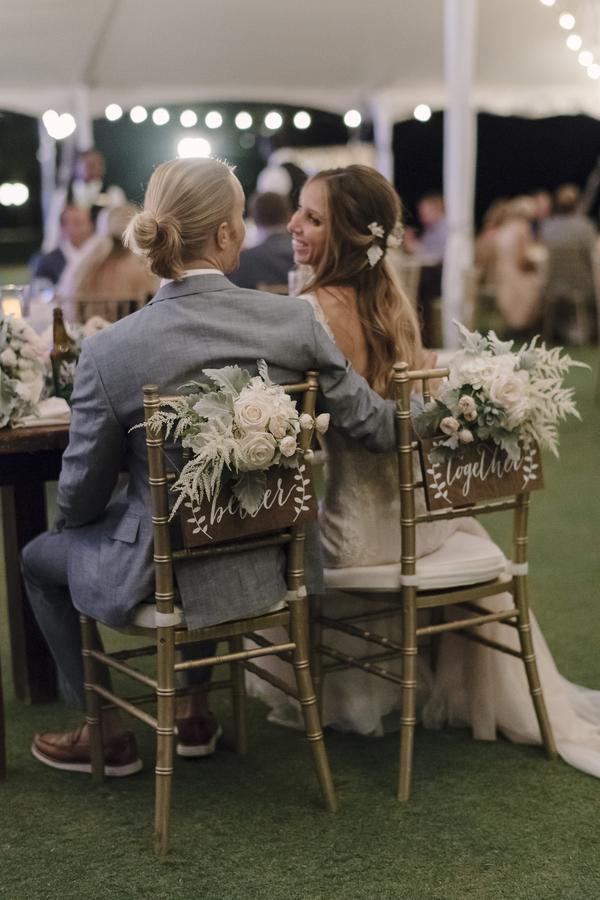 Featured items: gold Chiavari chairs   |   gold rim chargers   |   brushed gold flatware   |   mahogany farm table   |   mahogany sweetheart table
Vendors: Venue: The Gasparilla Inn and Club, Boca Grande  |   Hair: DB Studios   |   Floral: La Vie en Rose Design   |   Band: None Other   |   Event planner: Table 6 Productions   |   Photo: Sunglow Photography