Majestic Purple, Silver and Lavender Bella Collina Wedding
We love getting to see the Tuscan-inspired beauty of Bella Collina, and Amy and Richard took full advantage of the gorgeous venue for their majestic purple Bella Collina wedding.
Luckily for us, the day began with weather that was just stunning, the sunlight striking the best features of the venue. Lisa Hernandez of Blush by Brandee Gaar handled all the details with typical expert coordination, allowing us to set up efficiently and smoothly while William Arthur Photography captured all the special moments of the day.
The anticipation and excitement hung heavy in the air just before the ceremony, quieting down to a gentle hush as the wedding march began to play.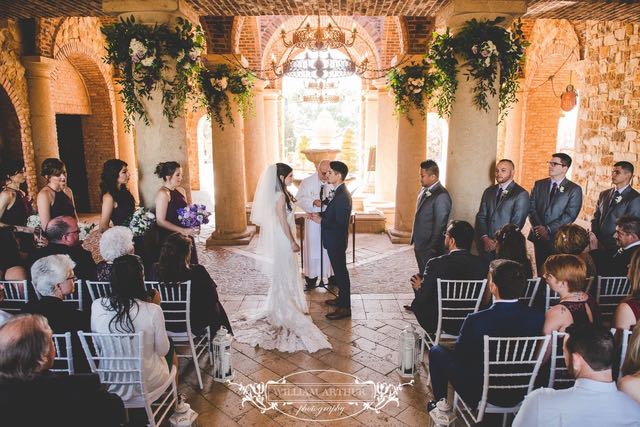 Amy was a vision as she walked down the aisle; her beaming smile played the perfect accessory to her intricate gown and purple and lavender-toned bouquet. Matt, on the other hand, cut a striking figure in his navy suit and matching purple boutonniere.
After the bride and groom were officially married, it was time to get the celebration started! The reception was a warm and lovely affair at the Bella Collina clubhouse, with lots of floating candles and beautiful, shimmering decor.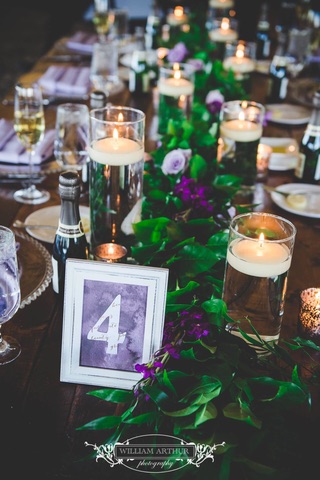 Silver Belmont chargers had been carefully laid out on the mahogany farm tables, shining against the dark wood. What an ideal choice for their wedding rentals!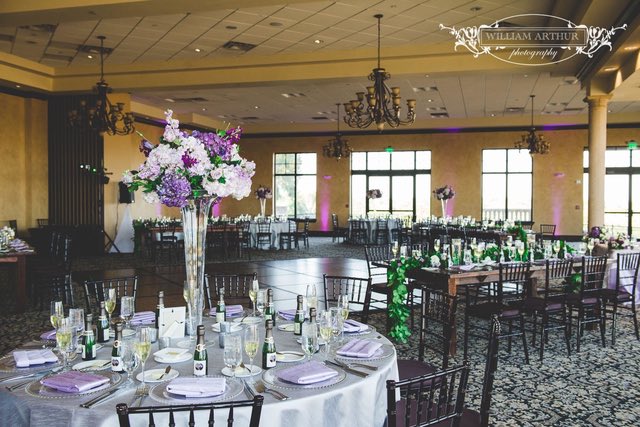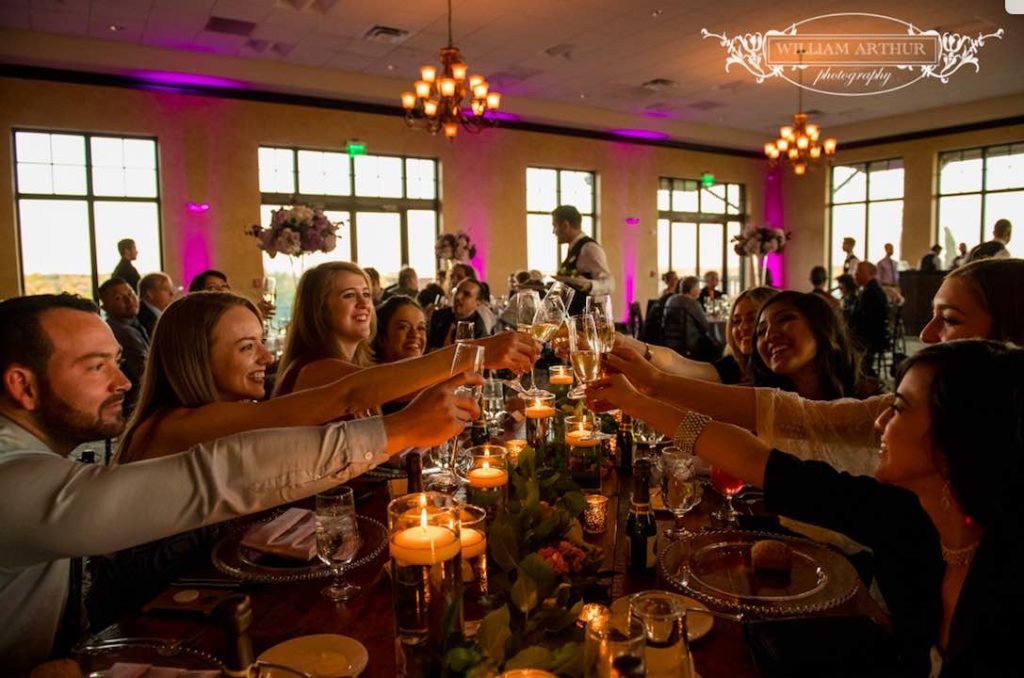 The rest of the evening played out perfectly, true to Amy and Richard's vision. The few hours of dancing, laughing, and making memories just flew by, and before anyone knew it, it was time to say goodbye to our newlyweds. This majestic Bella Collina wedding had finally come to an end.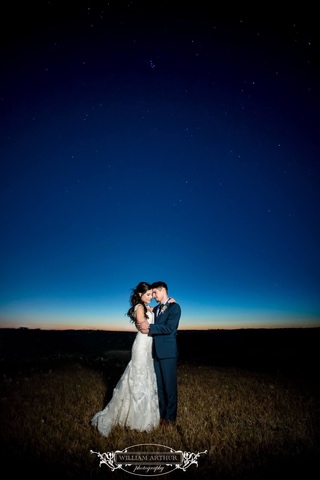 Congratulations again, Amy and Richard! We were honored to provide your rentals for this majestic Bella Collina wedding.
Featured items: silver Belmont chargers   |   mahogany farm tables
Vendors: Planner: Blush by Brandee Gaar   |   Venue: Bella Collina   |   Floral: Lee Forrest Design LLC   |   Cake: Sugar Sugar Cake Boutique   |   DJ: Mr. P's DJ Service   |   Linens: Over the Top Rental Linens   |   The Spa at Bella Collina   |   Photographer: William Arthur Photography