A Sultry Wedding with Modern Styling

Christhian and Brianna chose the beautiful Bella Collina grounds for their modern romance wedding, and it was the perfect spot. The backdrop of green fields and trees added freshness to their dark wedding colors and contemporary touches. Planner and coordinator Brandee Gaar was by their side to make sure each detail was in place, and Miguel Enamorado Photography caught every sweet moment.
Brianna looked stunning in her sultry wedding gown. Lace and beading accented the fitted bodice and flowing skirt; it set the tone for their modern romance wedding. Her bridesmaids each wore deep wine colored gowns that were contemporary and yet timeless. Dark wedding colors are a lovely way to bring modern details to a wedding's styling.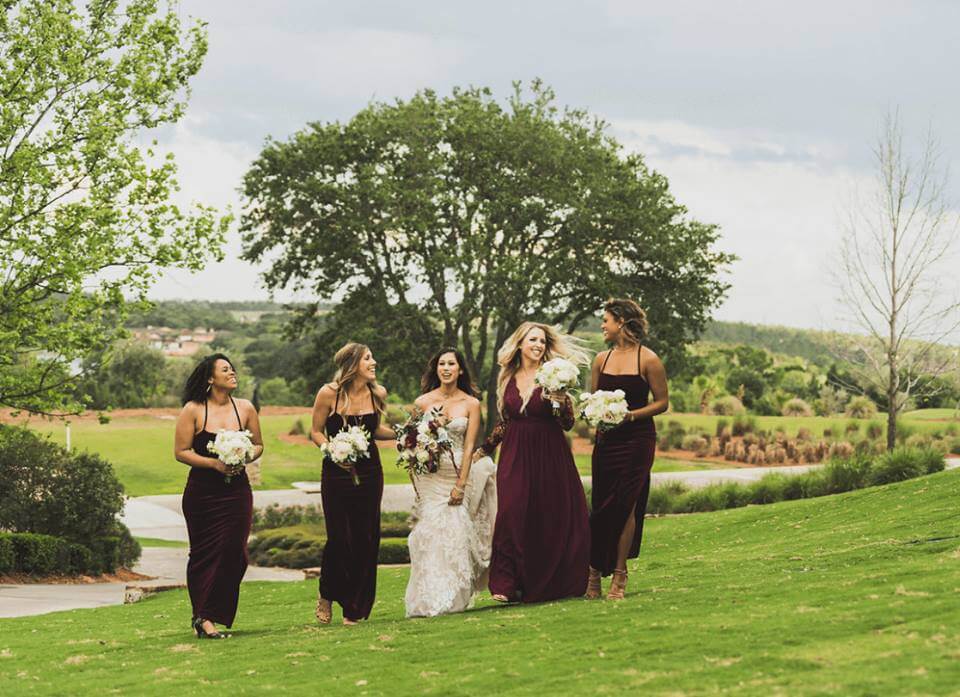 The groomsmen looked dashing in their classic black tuxes, while the groom stood out in a patterned jacket. The trend of setting apart the groom with a playful and fun wardrobe choice is a great way to add personality to your wedding!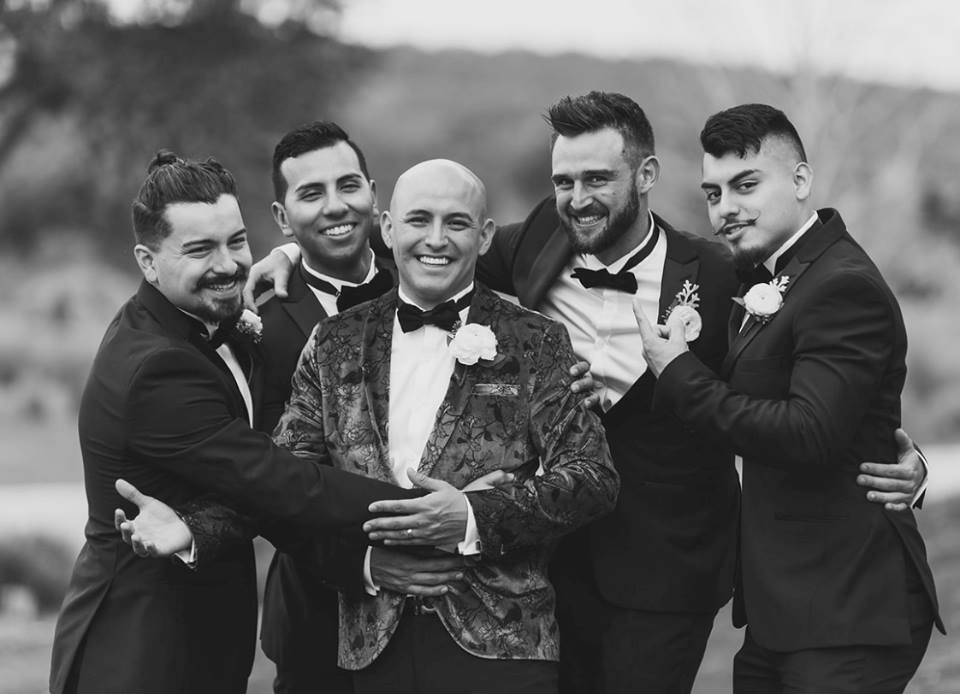 Christhian and Brianna had a sentimental ceremony, full of lovely words and heartfelt vows. Surrounded by family and friends, they committed to a lifetime together.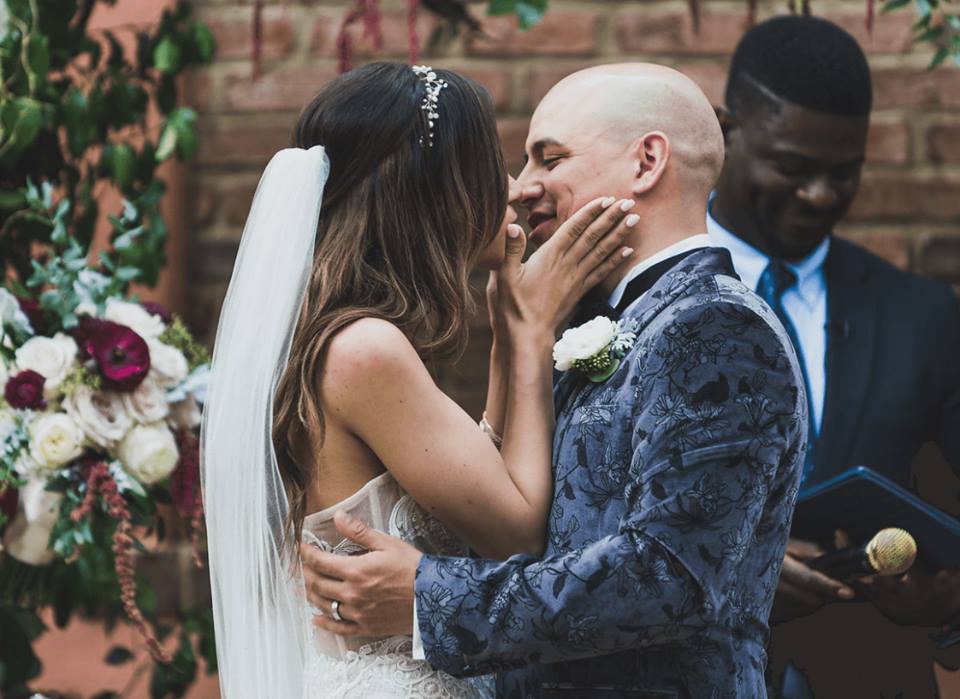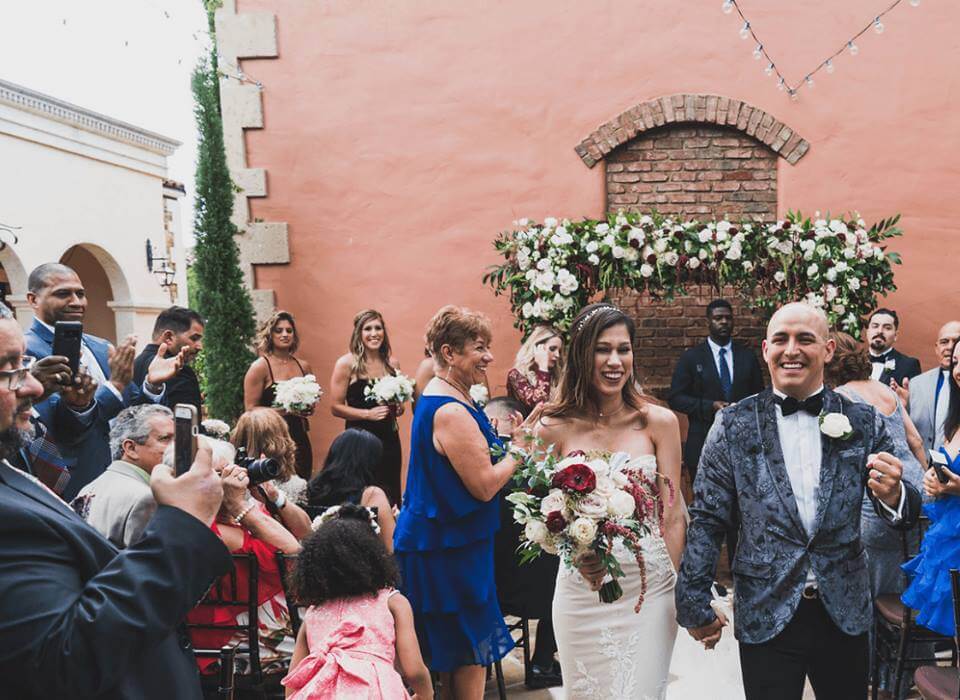 Their reception on the Bella Collina lawn was a gorgeous setup. Long feasting tables were lined with greenery and floral centerpieces from Lee James Floral Design. The floral design included the dark wedding colors as well as lighter creams to give contrast. Our black chiavari chairs were a striking choice, adding drama to their modern romance wedding theme.  To add some sparkle to the tablescape, our rose gold chargers were placed at each place setting.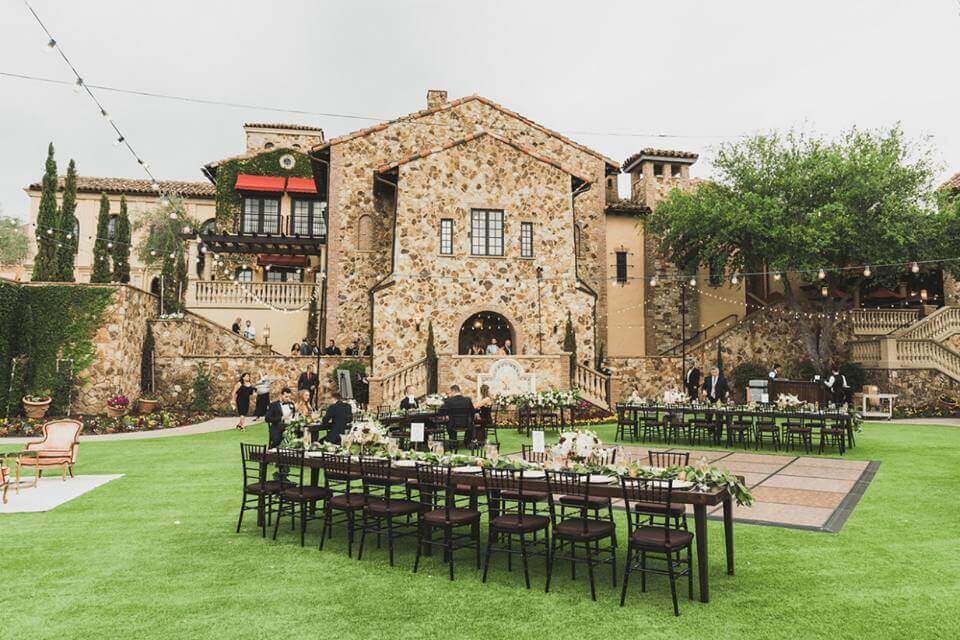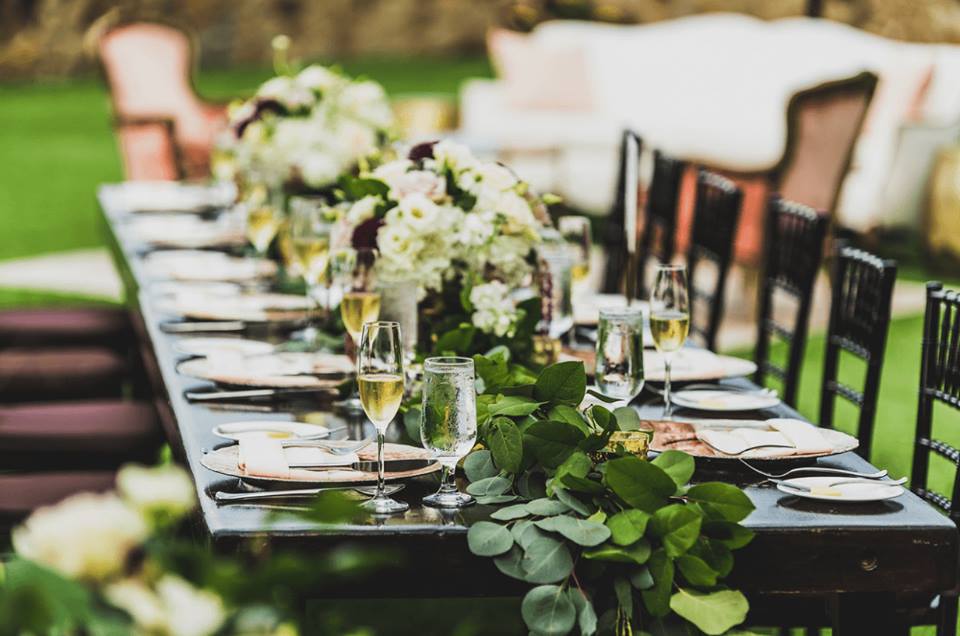 Guests were treated to a beautiful and delicious cake from Sugar Sugar Cake Boutique while they danced the night away to the music from Fyer Fly Productions. Everyone had an amazing night under the stars and romantic market lights!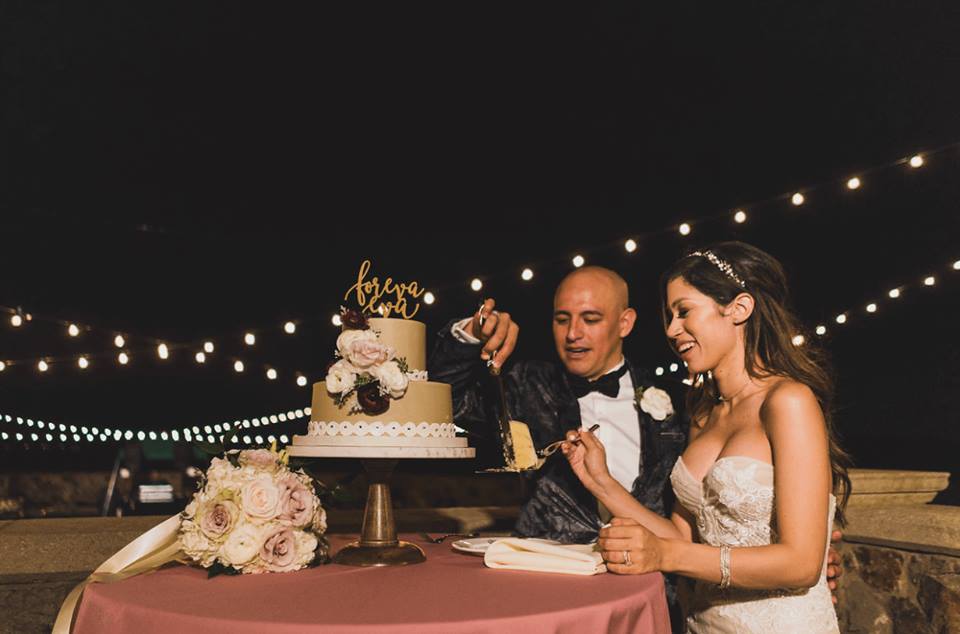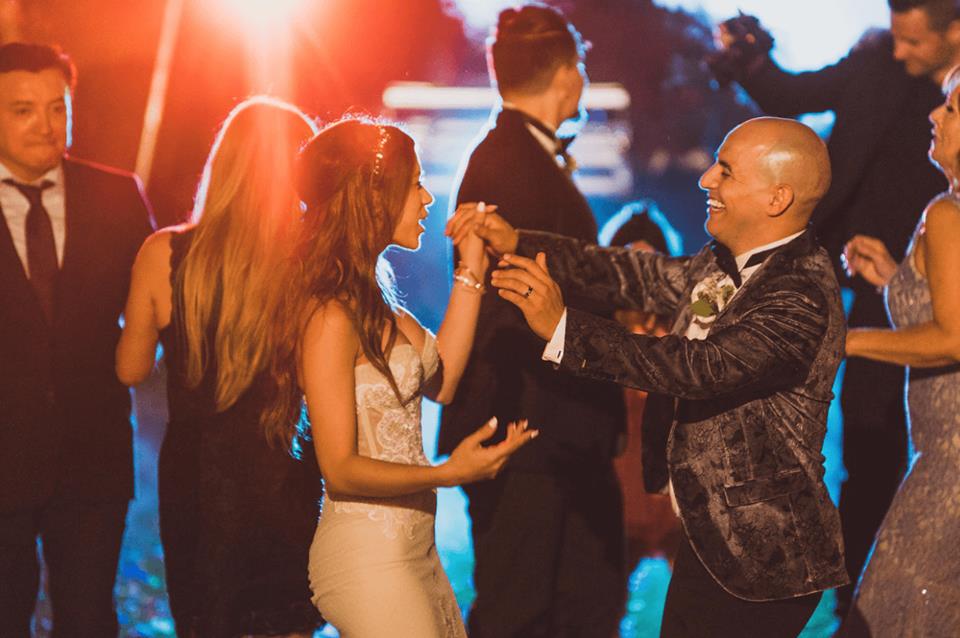 Congratulations, Christhian and Brianna! Your modern romance wedding was a spectacular display of your personalities and love for each other. We hope you have a lifetime of happiness together!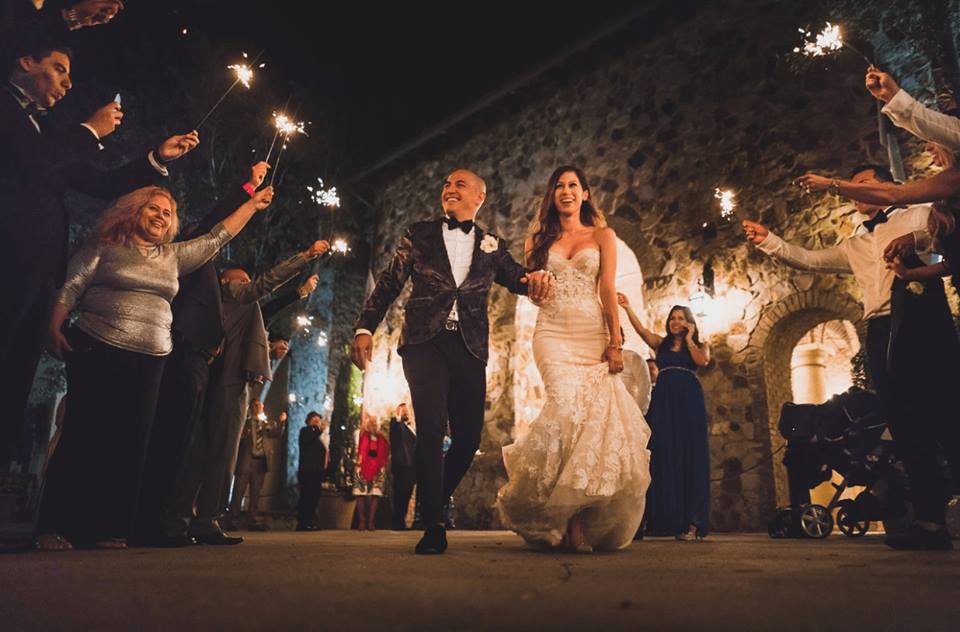 Ready to relive Brianna and Christhian's love story with us? Watch it on lovestories.tv here.
Featured Products: black chiavari chairs, rose gold chargers
Vendors: Planner: Blush by Brandee Gaar | Venue: Bella Collina | Officiant: Michael Williams | Photographer: Miguel Enamorado Photography |  Videography: Diego Stuart Films | Floral: Lee James Floral Design | DJ/Photo Booth: Fyer Fly Productions | Cake: Sugar Sugar Cake Boutique  | Rentals: Reserve Vintage Rentals | Chargers and Chairs: A Chair Affair