Blush and Beautiful at Bella Collina
Just like Shelby in Steel Magnolias said, "Pink is my signature color." We have to agree that pink, and all of it's beautiful shades, is a perfect signature color, especially for our bride Kaylee and her groom Ramy at their Bella Collina wedding  It was fitting that the team from Blush by Brandee Gaar  designed and planned this beautiful wedding, and the outstanding  Concept Photography captured every "blush and bashful" detail.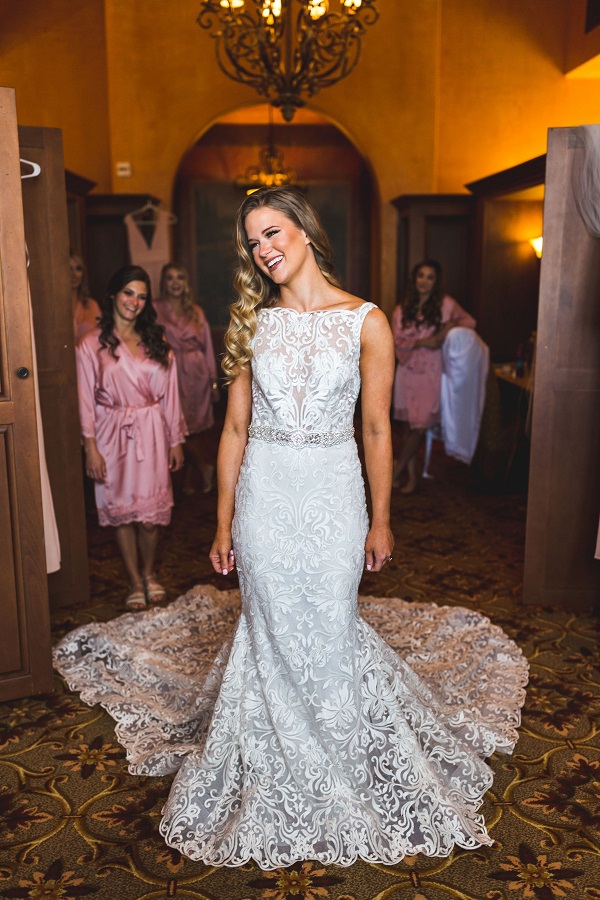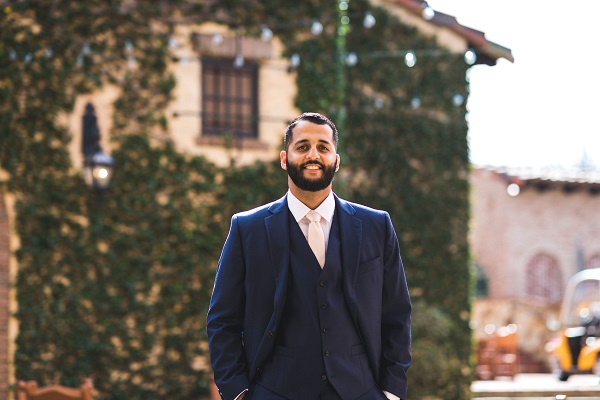 Speaking of blushing, Kaylee was just that; a beautiful blushing bride. Her lace gown was gorgeous and classic. We loved Kaylee's beach-wave hair and glowing makeup; provided by the team from Moonstone Artistry. Ramy took the role of the dashing groom; wearing a crisp navy suit and a pale pink tie that went with the wedding theme. Together, they were picture perfect!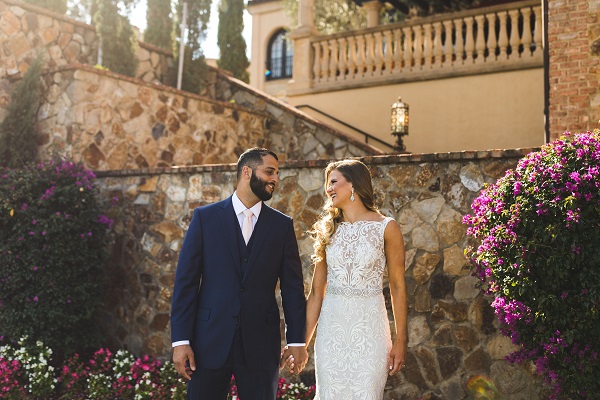 The ceremony was out on the lush lawn of Bella Collina. With perfect weather overhead, the couple held hands while their family and friends watched them lovingly. After exchanging rings, the crowd busts into applause and the newlyweds walked down the aisle, ready to celebrate the newest chapter in their lives.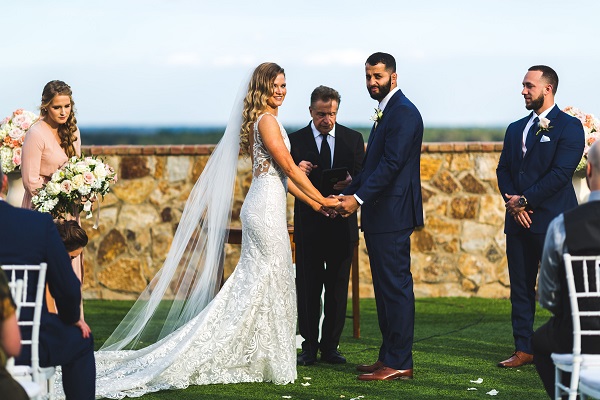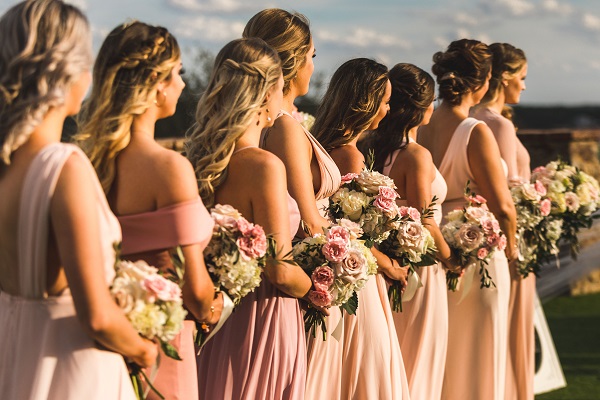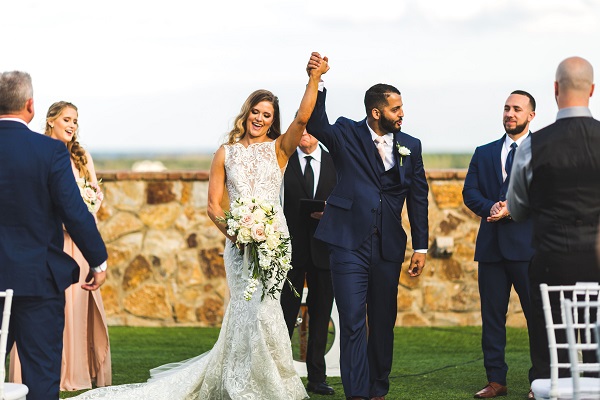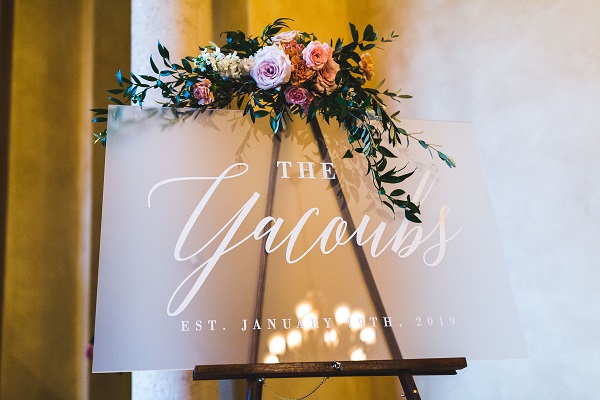 The ballroom at Bell Collina was transformed into a beautiful blush and gold perfection.  Kaleidoscope Event Lighting lit the room with golden uplights and projected the couple's the monogram.It really set the stage of the evening! The guest tables were covered in our crisp white linens , with our gold chiavari chairs with gold pads completing the look. A mixture of high and low floral centerpieces designed by Taylor Made Floral graced each table.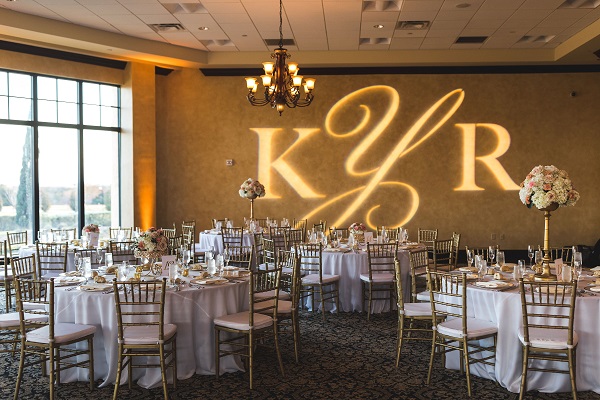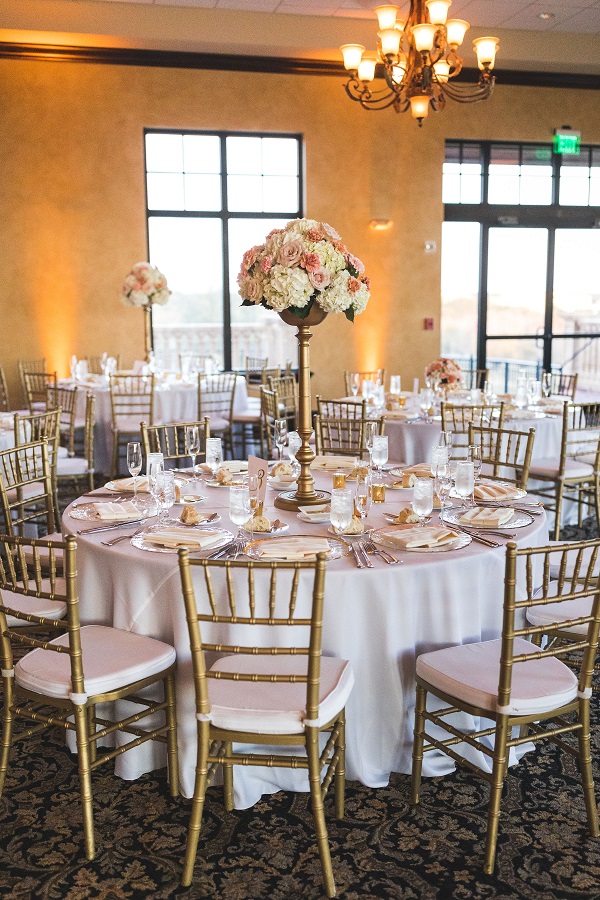 With our gold rim chargers, at each place setting, the classic blush and gold look was complete. The guests sat and enjoyed the delicious meal catered by the five-star chefs at Bella Collina and then the tasty cake from Sugar Sugar Custom Cake Boutique. With flavor choices of Lemon, Chocolate with Peanut Butter, Red Velvet and Amaretto, we would have to try one of each!!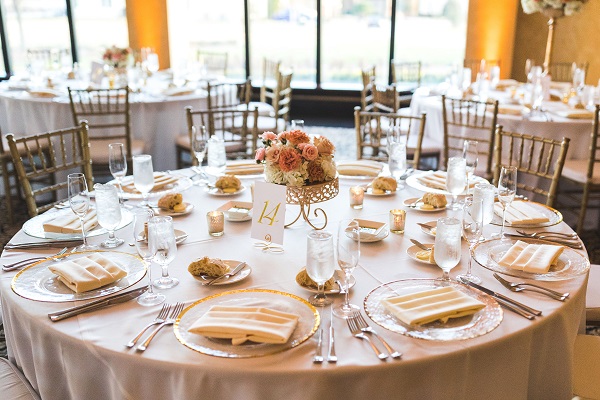 Following the cake cutting, the newlyweds and their guests had a fabulous time dancing and enjoyed fun newlywed game. It's always a party when Our DJ Rocks  is there and they did not disappoint!!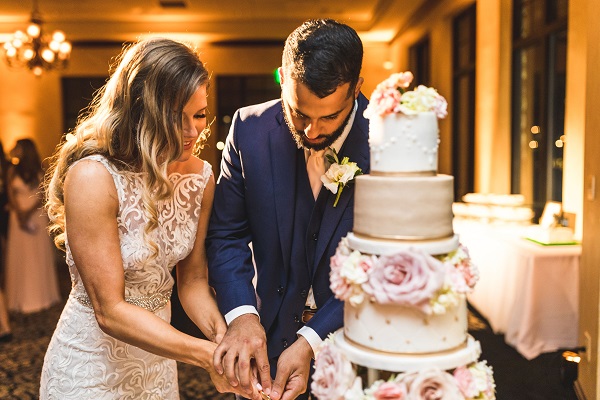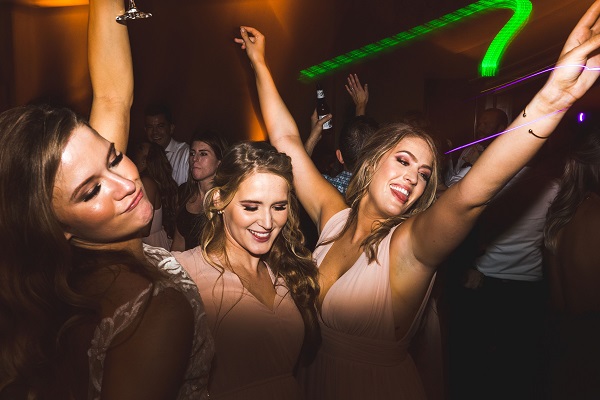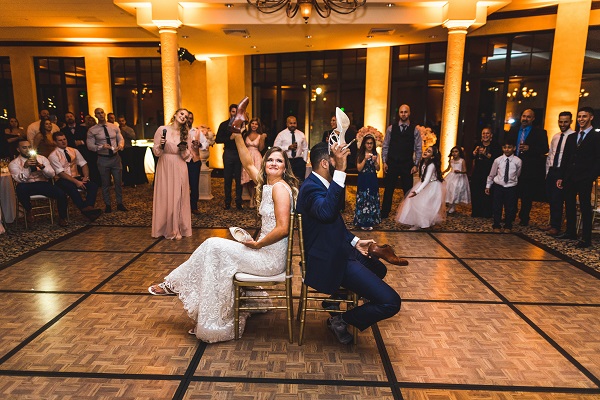 It was a pleasure to be part of this amazing blush and gold wedding at Bella Collina and we wish Kaylee and Ramy many years of love and laughter!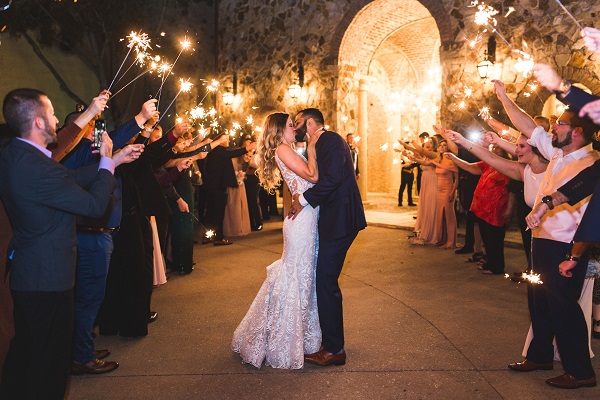 Featured Products: gold rim chargers, gold chiavari chairs with gold pads, white linens 
Bella Collina  |  Blush by Brandee Gaar  |  Concept Photography  |  Sensational Ceremonies  |  Taylor Made Floral  |  Paint It Black  |  Our DJ Rocks  |  Kaleidoscope Event Lighting  |  Sugar Sugar Custom Cake Boutique  |  A Chair Affair  |  Moonstone Artistry