Jackie and Christian's Bella Collina Beautiful Blush and Grey Wedding

When we get to work with brides and grooms at the beautiful Bella Collina, we know it is going to be a picture perfect day. So, when we were asked to be a part of Jackie and Christian's Bella Collina beautiful blush and grey wedding, we were so excited to return to this breathtaking venue.
With the outstanding talents of Taylor Curington with Blush by Brandee Gaar , the day was as perfect as can be. The outdoor ceremony was set up, with the gorgeous stone backdrop of Bella Collina underneath the beautiful Florida sky. Photographer Bumby Photography captured the romantic and emotional ceremony, including our favorite intimate moment when Jackie and Christian read their handwritten vows to each other. It was such a loving moment shared with their family and friends.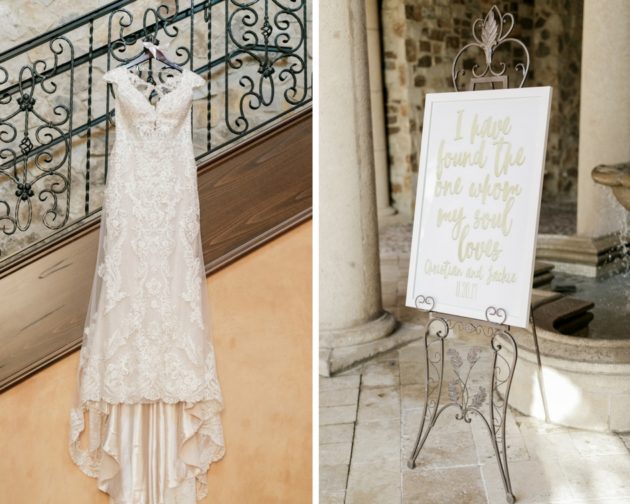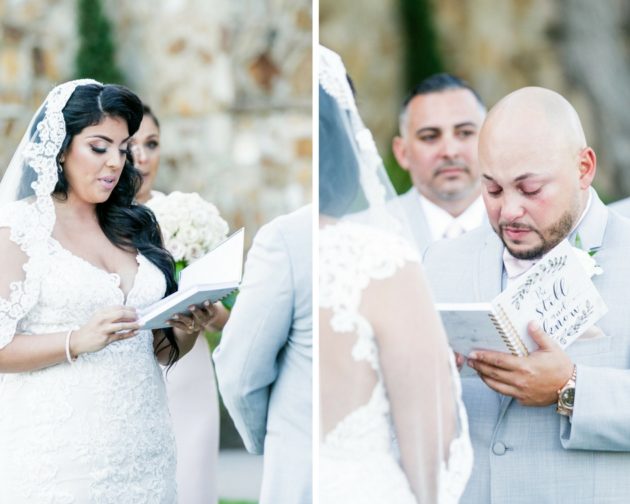 Following the ceremony, the couple shared sweet kisses as they made their way down the aisle. It was evident that this couple was completely taken with one another. As they took photos with their bridal party, they continued to steal quick moments together as if they were the only two people on earth. We loved the classic look of the bouquet provided by Cheryl Distinctive Creations against Jackie's gown.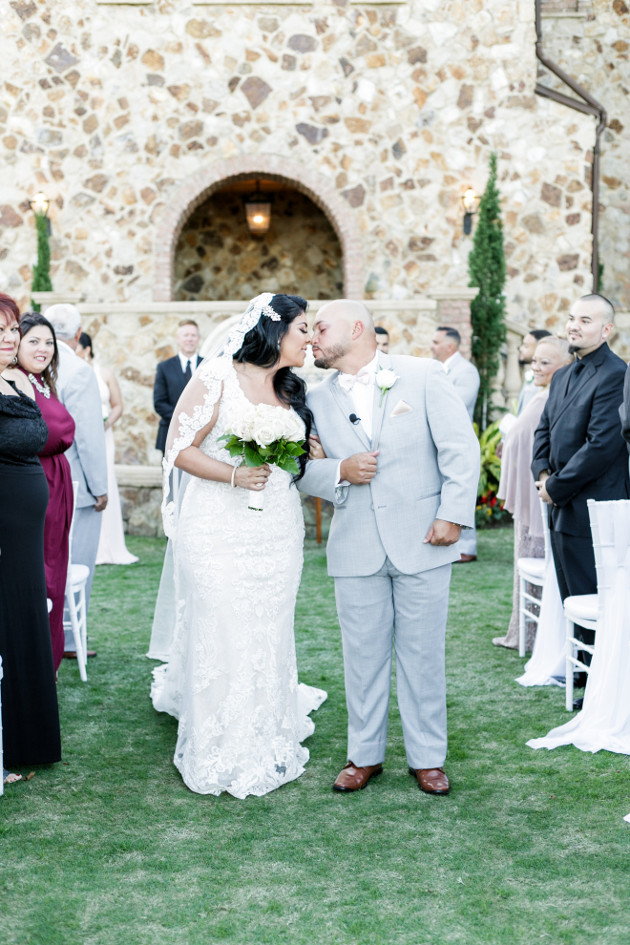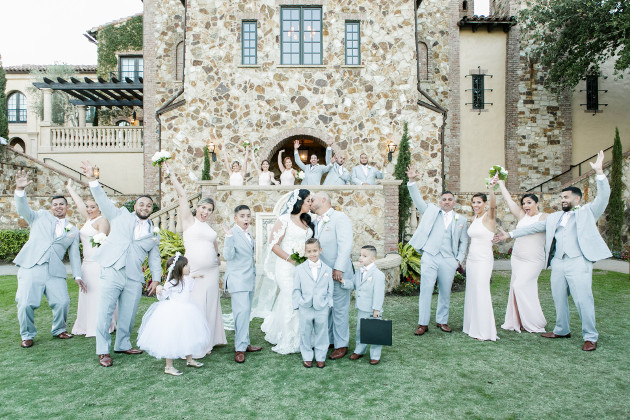 The guests enjoyed an intimate cocktail reception at the Reflection Pool. Our white cocktail table linens blew softly in the breeze, while the friends and family of the newlyweds enjoyed photos of the couple throughout their relationship on the tables. We loved these personalized centerpieces at this Bella Collina beautiful blush and grey wedding.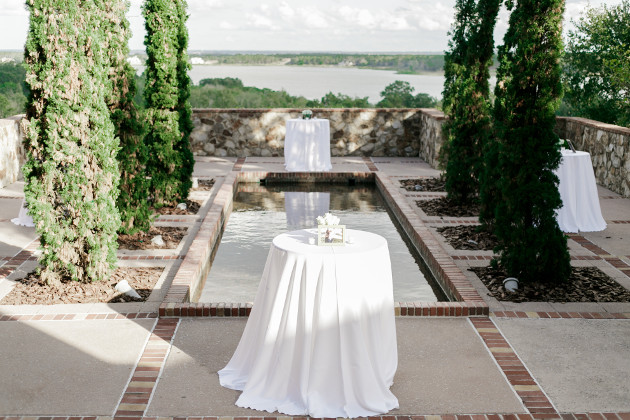 The intimate dinner reception was set for the guests with our Gold Rim Chargers on the beautiful wood tables at Bella Collina. We loved the classic look of the clear glass on the tables; it was a perfect detail for the table setting. As the evening went on, the guests enjoy the delicious food and drinks, while Soundwave Entertainment made sure that the dance floor was never empty.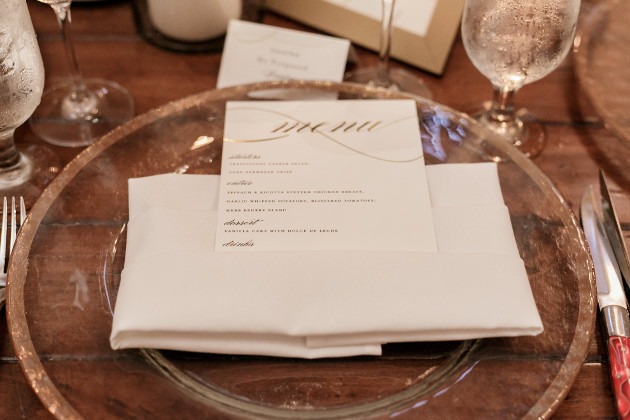 We were so honored to be a part of this beautiful blush and grey Bella Collina wedding and wish Jackie and Christian a lifetime of love and laughter. Congratulations to the happy couple!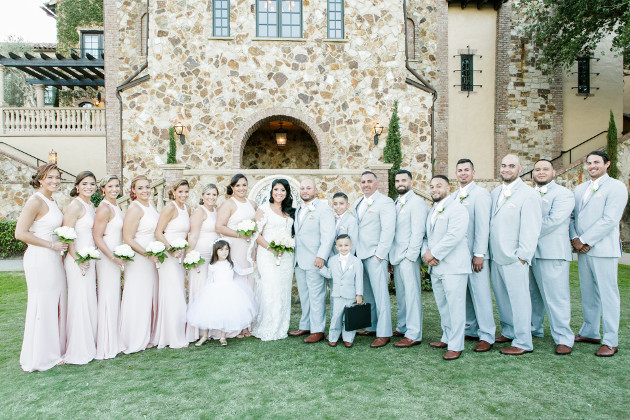 Featured A Chair Affair items: Gold Rim Chargers and White Cocktail Table Linens
Vendors: Venue- Bella Collina  |  Planner: Taylor Curington with Blush by Brandee Gaar  |  Photographer: Bumby Photography   |  Videographer: Love and Lustre  |  Officiant: Sensational Ceremonies  |  Florist: Cheryl Distinctive Creations  |  DJ/Band: Soundwave Entertainment  |  Cake: Bickford Bakery