Bartow Outdoor Tent Wedding
If you want to see a tent wedding done right, look no further! Margrette and Brad's Bartow tent wedding was so romantic, soft, and sweet – all thanks to Ashton Events' expert event design. Jordan Weiland followed our couple every step of the way, capturing each smile and special moment.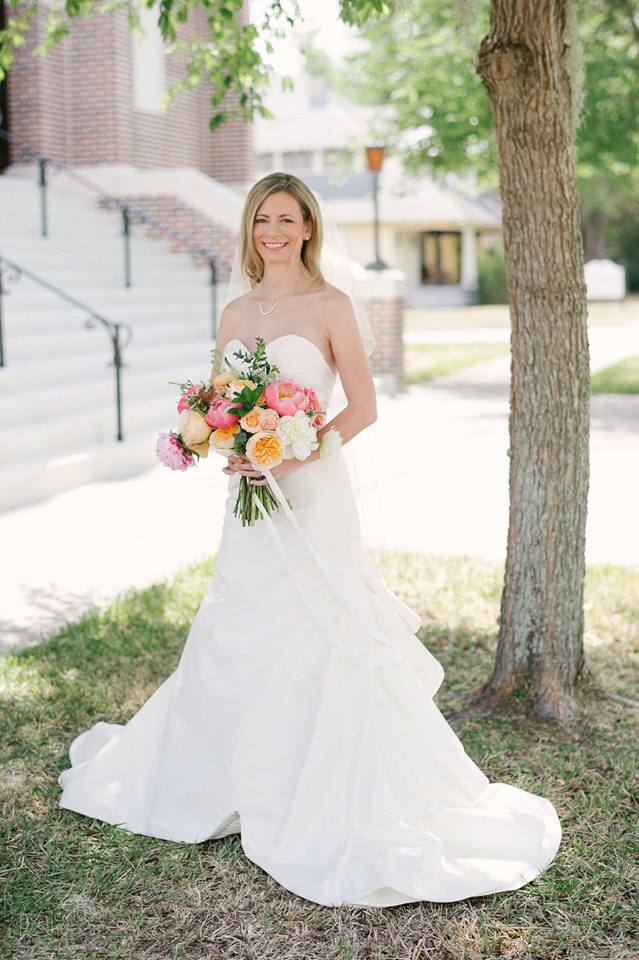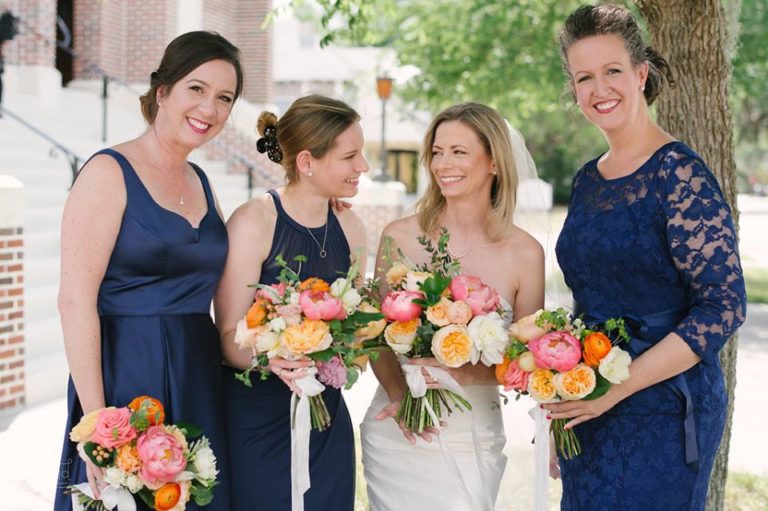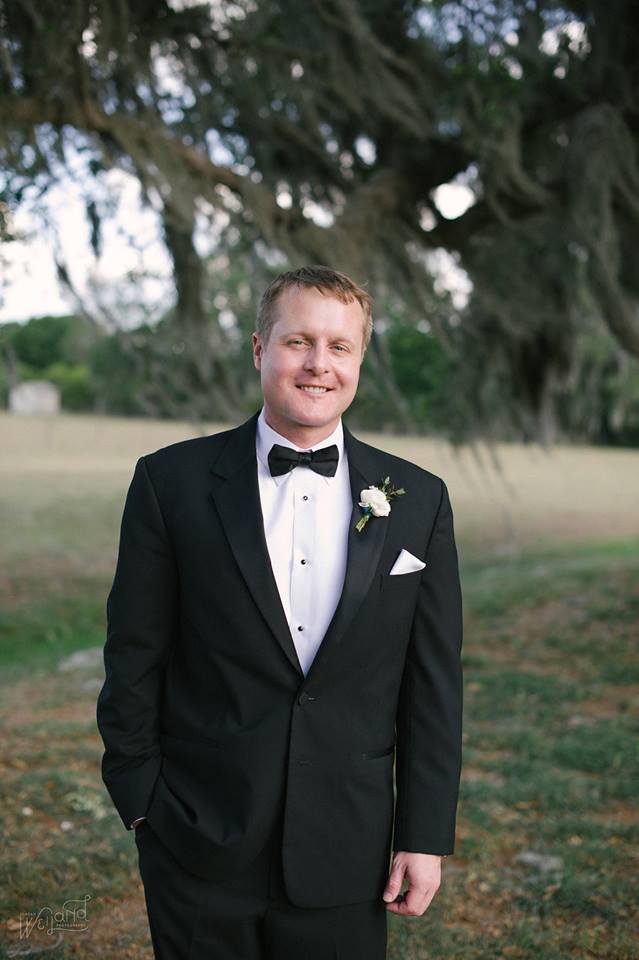 The church ceremony was brief, but beautiful. All eyes were on our couple as they stood together; Margrette looking radiant as her hair flowed down to her shoulders, and Brad smiling from ear to ear as he said "I do."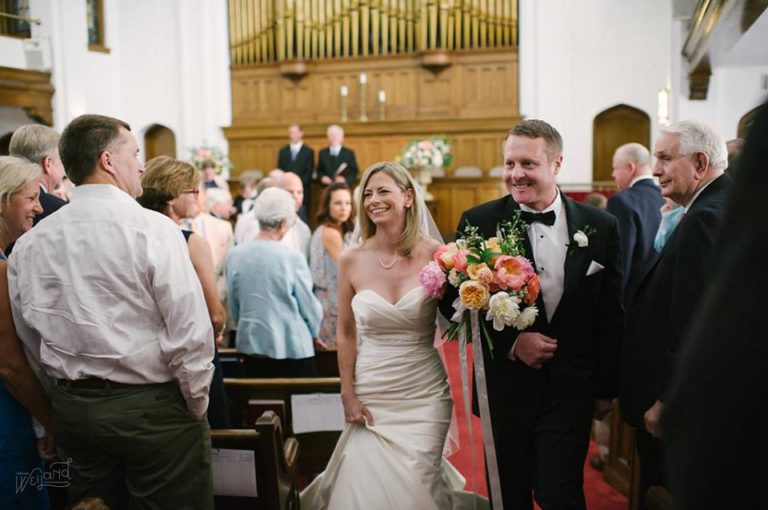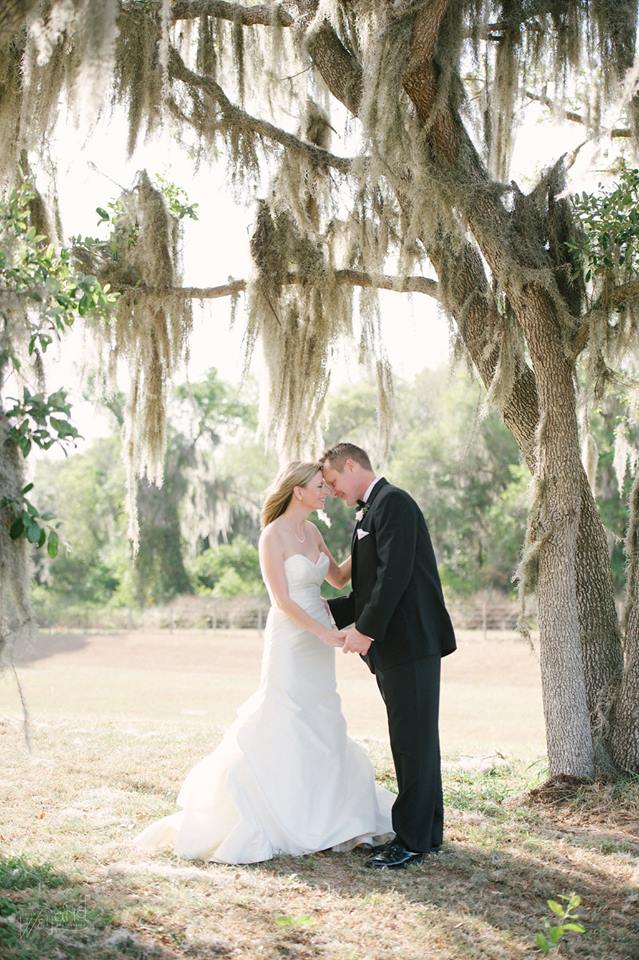 Soon after, the newlyweds took the party – and their guests – outdoors to the beautiful tent set up for the reception. The tables looked straight out of a fairytale wedding, set with bright floral centerpieces, our brushed gold flatware and square gold Belmont chargers.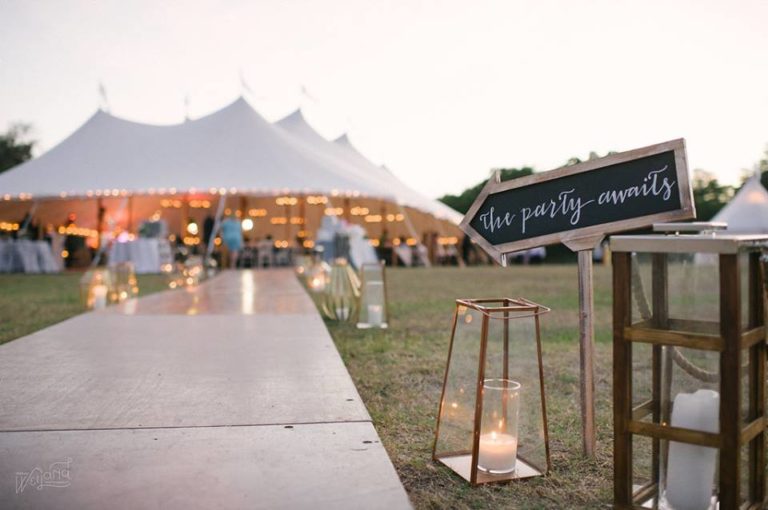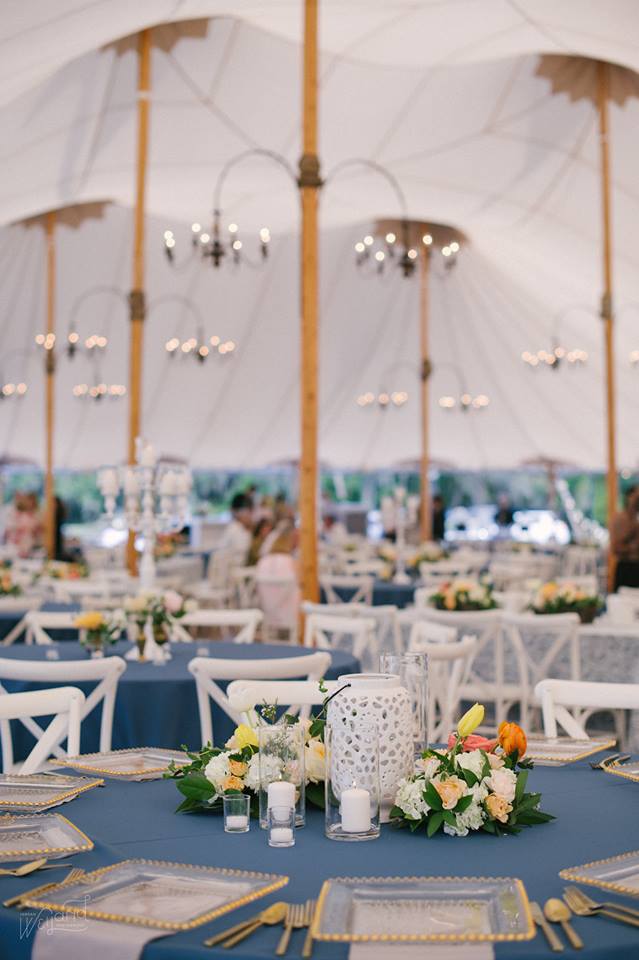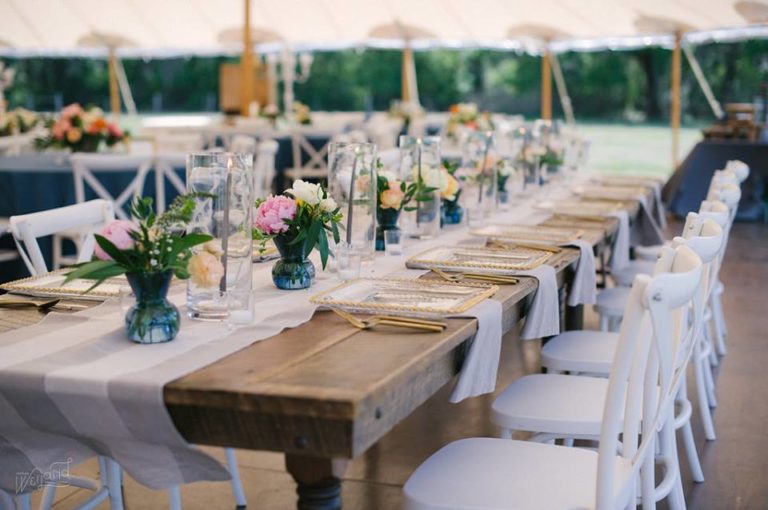 Everyone spent the rest of the evening dancing and enjoying the delicious treats and cakes by Jaime Hayden. When their toes got tired, guests were able to take a break in our white French country chairs. It was all so much fun that the time just flew by, and soon it was time for everyone to gather to say goodbye to our newlyweds.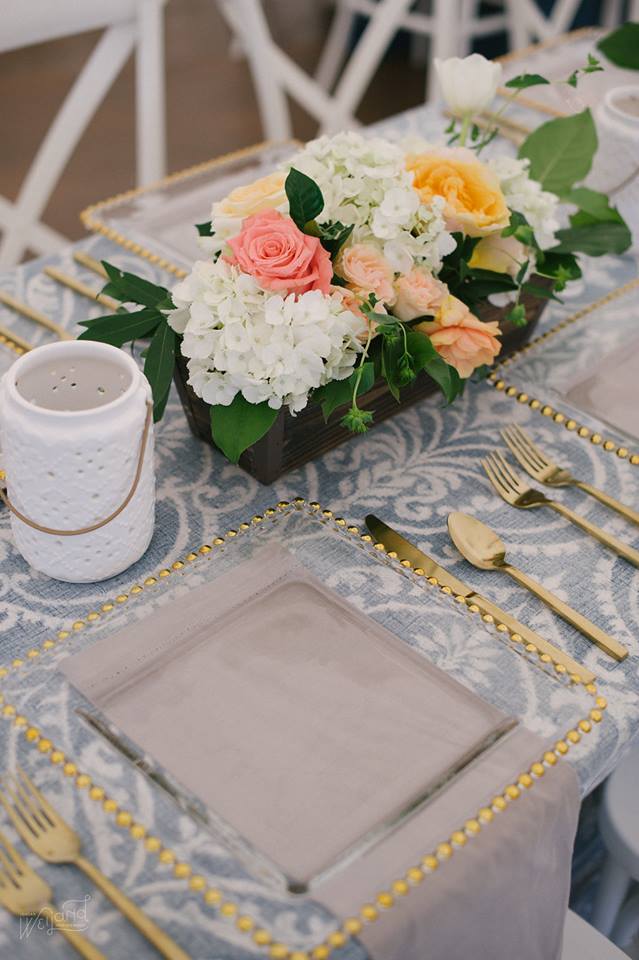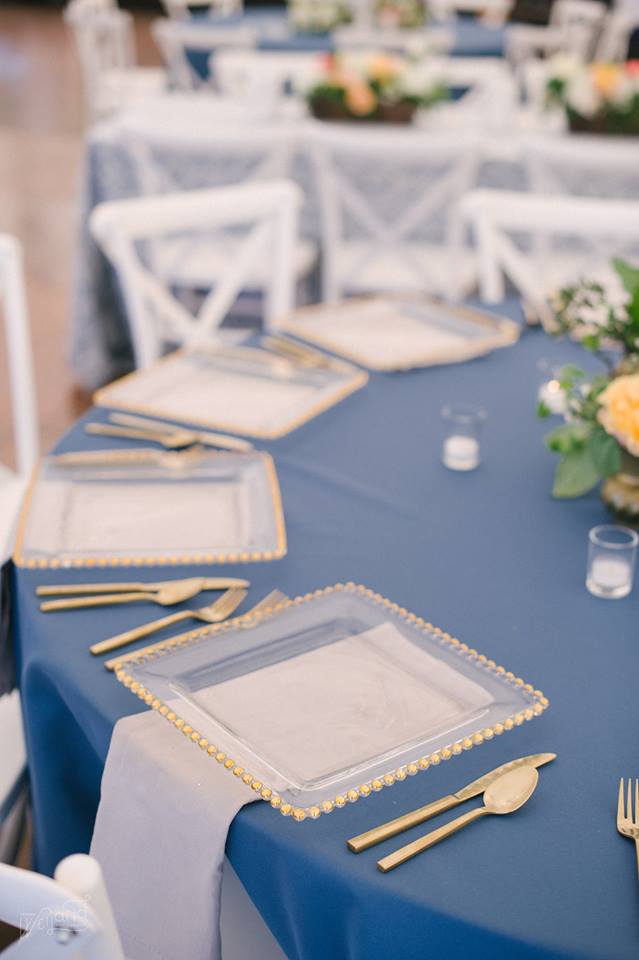 Congratulations again, Margrette and Brad! It was an honor to be a part of your tent wedding, and we wish you two a happy and bright future!
Featured Items: white French country chairs   |   gold square Belmont chargers   |   brushed gold flatware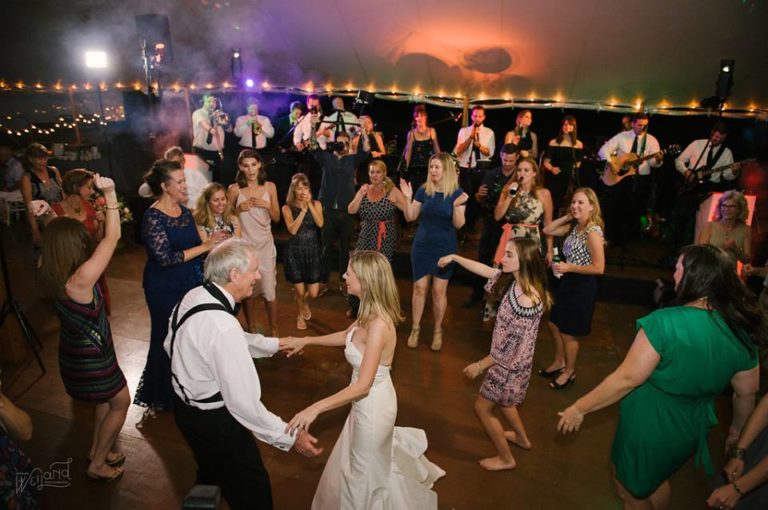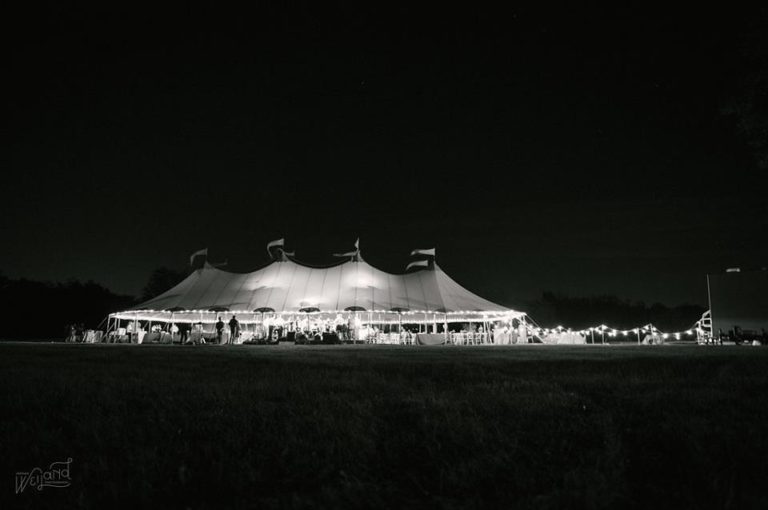 Vendors: Photo: Jordan Weiland Photography   |   Planning, Design and Floral: Ashton Events   |   Cake and Desserts: J'Aime Cakes LLC   |   Invitation: Minted – Siuleth Rivera   |   Rentals: A Chair Affair, Inc.   |   Sperry Tents   |   Wish Vintage Rentals   |   |   Kate Ryan Linens   |   |   Nuage Designs   |   Food: Terrie Lobb Catering   |   Bar: The Bald Guy Bartender   |   Video: Randall Productions   |   Band: DeLeon Entertainment