Sometimes the more DIY a wedding is, the more intimate the atmosphere. Such was the case with the wedding of Taylor and Justin, who chose to have their ceremony and reception at the parents of the bride's house. This backyard southern wedding had a truly comfortable and lush, woodsy palette. We were honored to be one of the few vendors that participated in Taylor and Justin's big day, alongside Stevie's Got Cakes and Events By Meg. Also, PSJ Photography was on hand to capture everything!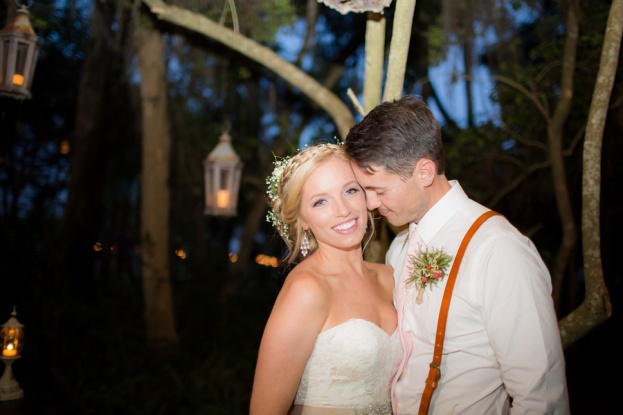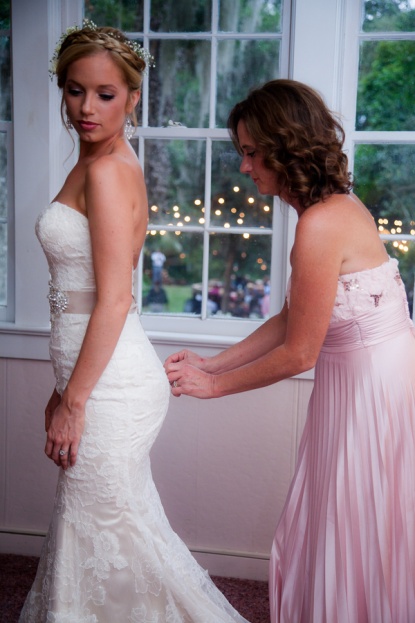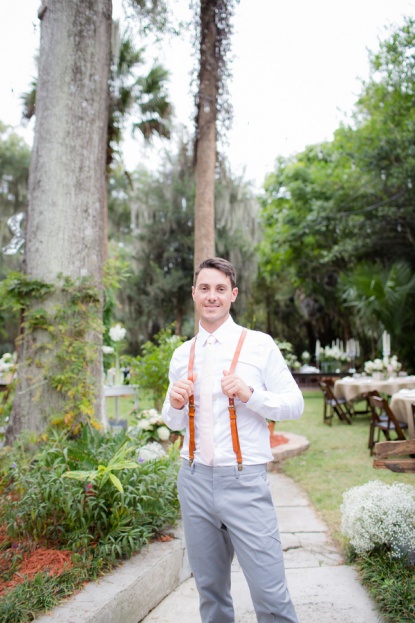 The bridge and groom both looked awesome! Taylor's sleeveless wedding gown was a jaw-dropper and Justin kept it casual cool from his pink argyle socks to his suspenders. Could you ask for a more charming couple?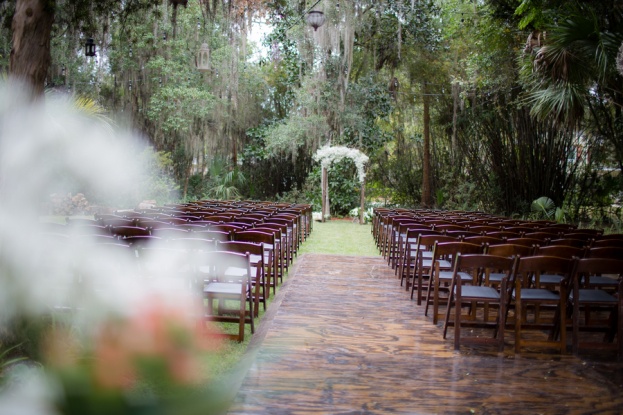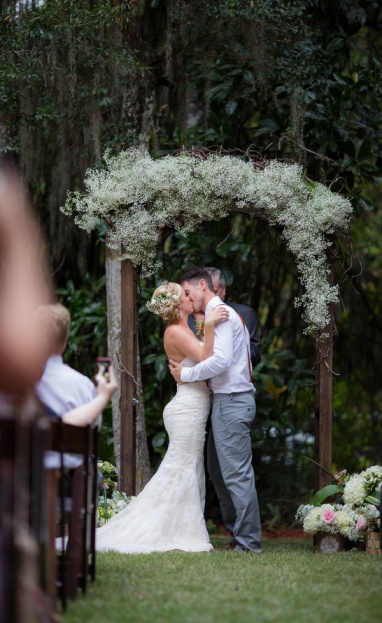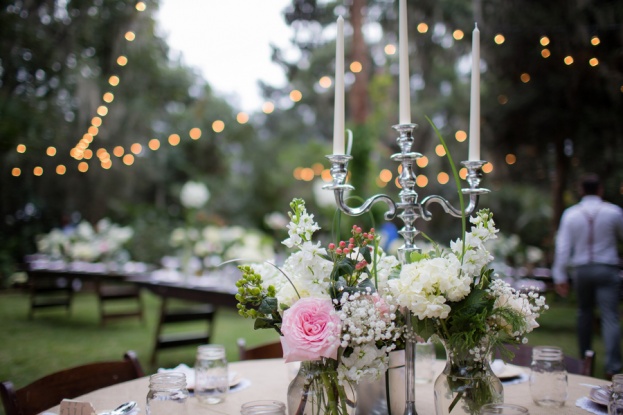 For their ceremony, we supplied our mahogany folding resin chairs, which accented the woodsy atmosphere of the event. Look how beautiful the set up was outside! The arch, the Spanish moss, the mahogany chairs – it was simply a perfect storm of rustic charm!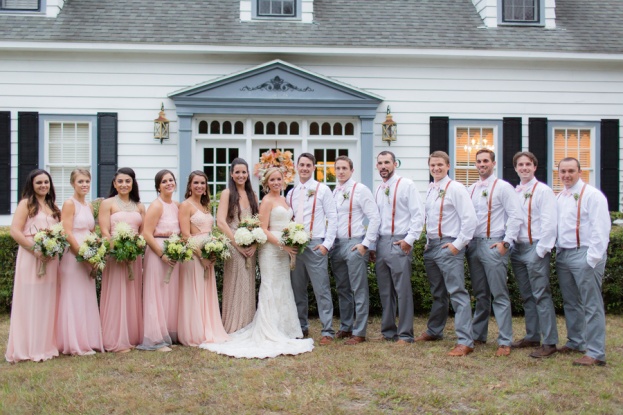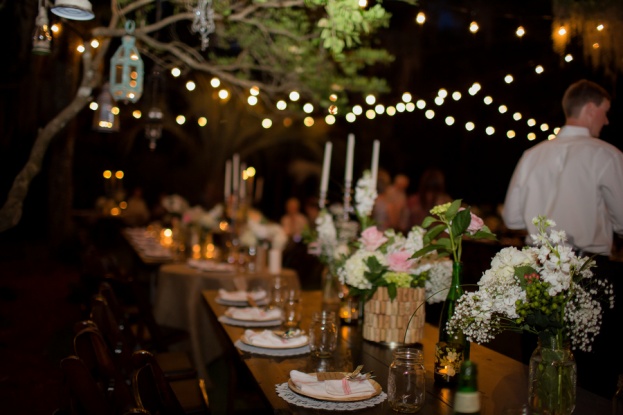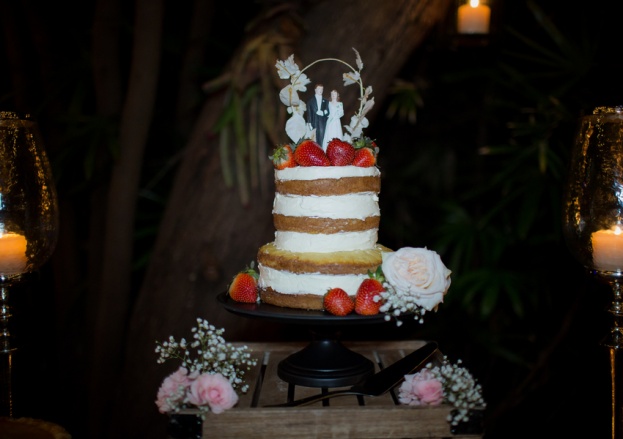 Once the sun went down and the reception began, we supplied our gold chargers to boost the guests' dining experience. The cake crafted by Stevie's Got Cakes was a simple, charming design loaded with plump strawberries and topped off with a classic bride/groom topper. Overall, you couldn't ask for a more intimate, cozy reception. Bravo to Events By Meg for helping develop such a warm, memorable event.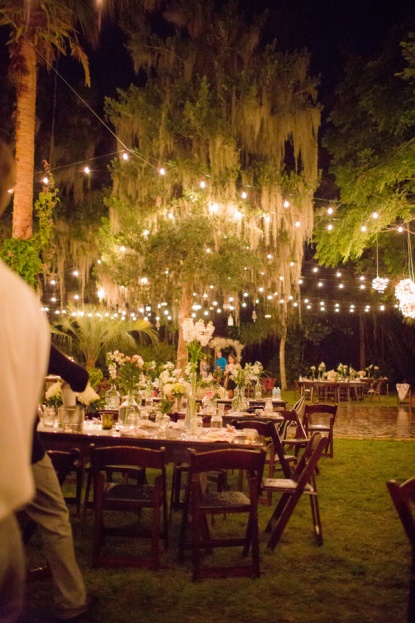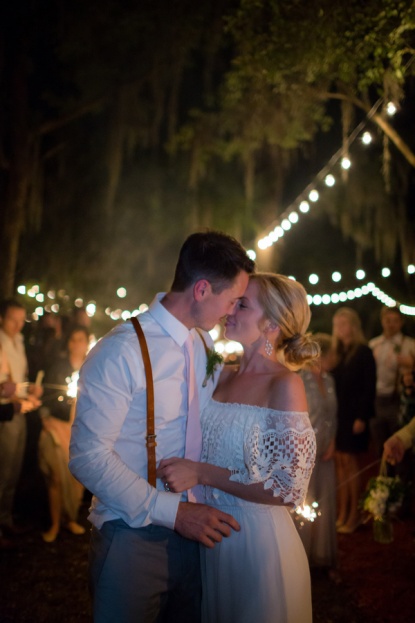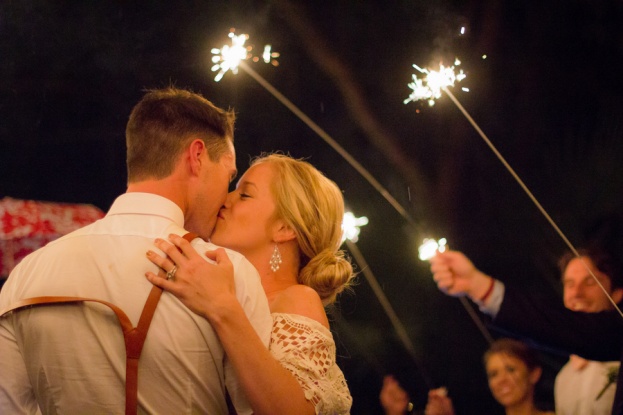 A huge congratulations to to Taylor and Justin. Here's to many years of happiness! Thanks for letting us be a part of your super fun and intimate event. And mucho thanks to the other vendors for helping make their vision a reality!
Photography: PSJ Photography
Equipment Rentals: A Chair Affair
Cake Designer: Stevie's Got Cakes
Event Planner: Events By Meg