April 2021 – Cassidy and Tyler Wedding Rental Winners
Each month, one of our couples wins $500 off their wedding rentals. Say hello to our lucky April winners, Cassidy and Tyler! We can't wait to share their love story with you! Read on to hear about their sweet engagement!
Where did you meet your fiancée?
Tyler and I met at UCF. We were both in Greek life and he happened to get a job at my sorority house to help out. And the rest is history!
How did you know he was the one for you?
I knew he was the one when I saw how much Tyler loved my family and friends just as much as he loved me. He loves me unconditionally and I never felt for one second that I couldn't be my true self.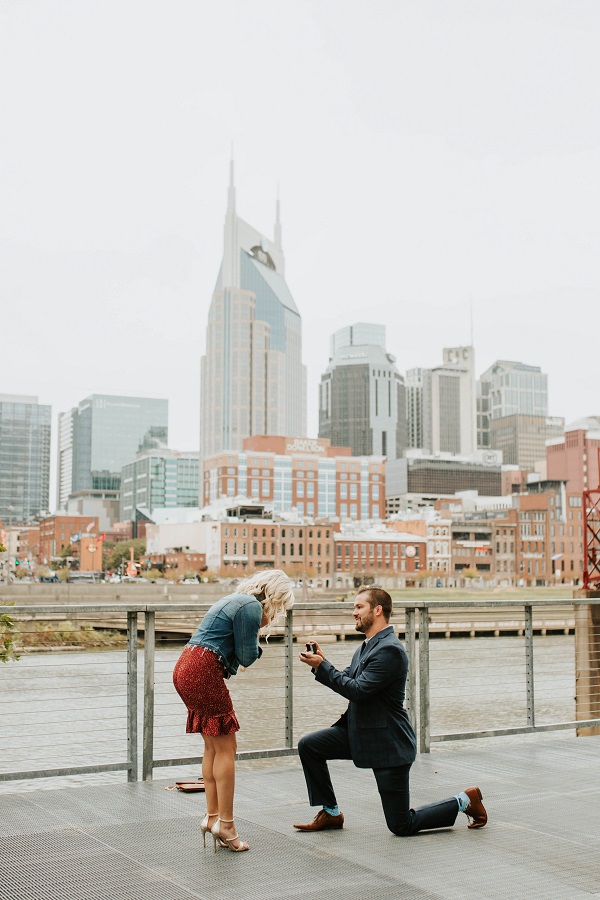 What are the things you have in common?
We love to be social and are huge foodies in the Orlando area. We can never turn down a new restaurant or brewery to try. And we LOVE our doodles and always find a way to include them in everything we do.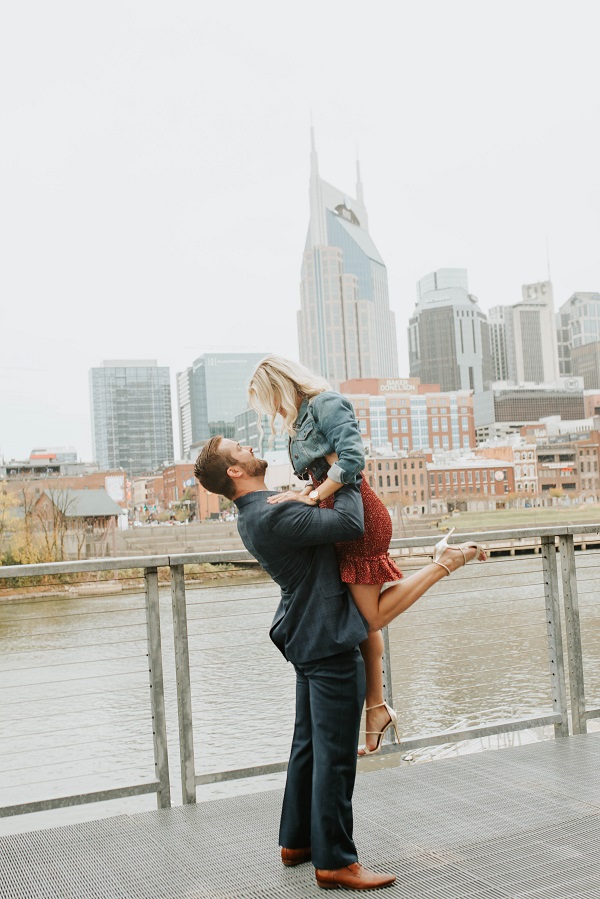 How did he propose?
We flew up to Nashville in October of 2020 and we were going for a little getaway. And we were excited about the Titans game. Well, Tyler told me we were going to brunch on Saturday and that it was a very nice place. So we had to dress up. We were staying at the Omni hotel and we left the hotel and walked over to the bottom of this bridge in Nashville called the "The Bridge Building". It has the most spectacular skyline view of the city. And when we got to the bottom of it he wanted to take a selfie. Then, he pulled out his phone he told me he had something to read me. And at the end, he got down on one knee and proposed. Also, another surprise. He hired a photographer that was hiding in the corner. So she captured the whole thing! 
What part of the wedding day are you looking forward to most?
With all our family and friends coming to celebrate. We are looking forward to being with all of our favorite people. While trying to soak in all the love and support that day.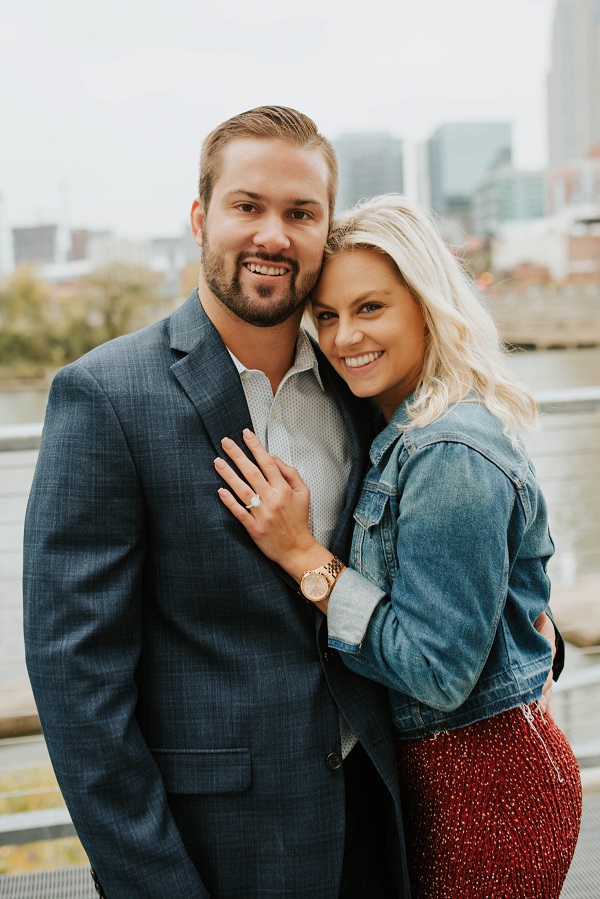 What inspired your wedding colors?
We're having a March Spring wedding at Cypress Grove Estate House so I am looking forward to enhancing all the beautiful greenery the venue has to offer by adding sunset palette colors to it. 
Are you getting married soon? Tell us your story for a chance to win $500 off your wedding rentals with us! Click here!