Another round of Congratulations to Sarah & Kris, our February 2012 Chiavari Chair winners. This stunning couple also replicated a stunning ceremony and reception. As a creative enthusiast, principle and design director of his own creative consulting studio, The Onyx Group, Kris and Sarah were very hands on with their coordinators, Blush by Brandee Garr. Throughout all the details, from all the floral – designed by Lee James Floral and everything in between were totally "brand consistent".  All the details were ever so unique and personalized.
Held at the beautiful and majestic Reunion Resort, the ceremony was held outdoors in Linear Park. Which is filled with delicate details. Fountains, lavish gardens and cobblestone walkways create an environment of an English Garden. Along with Sarah & Kris' customized event details this wedding ceremony truly emulated a secret garden.

All the detailed, eye-appealing shots were captured by La Dolce Vita Studio.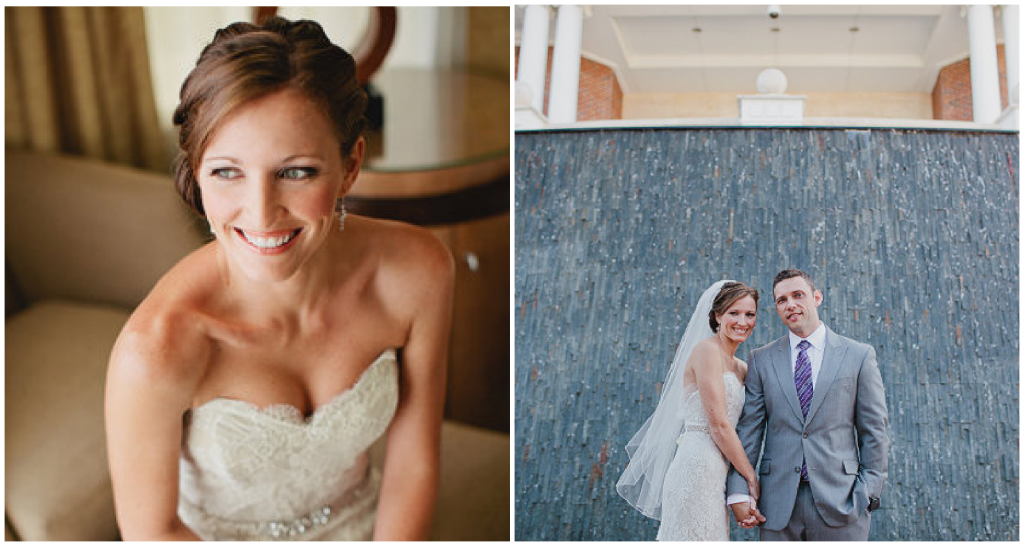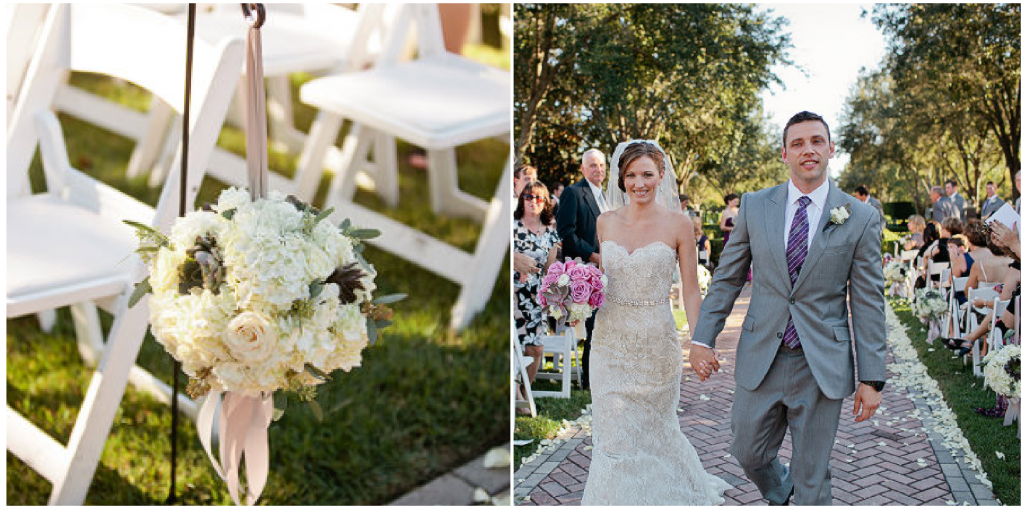 Lee James Floral Designs handled all the beautiful ceremony floral, which was so whimsical.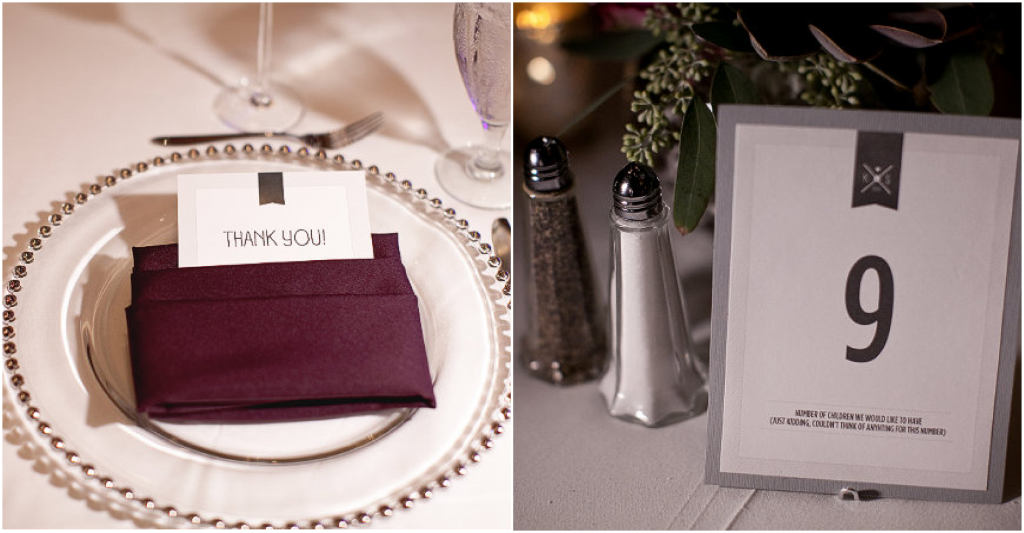 Sarah opted for our silver beaded chargers from the very start. Her tables were adorable with table numbers that accented "How many times" the couple experienced life's littlest of details. Table number 9, accented "How many children they would like to have, (Just kidding, they couldn't think of anything for that number).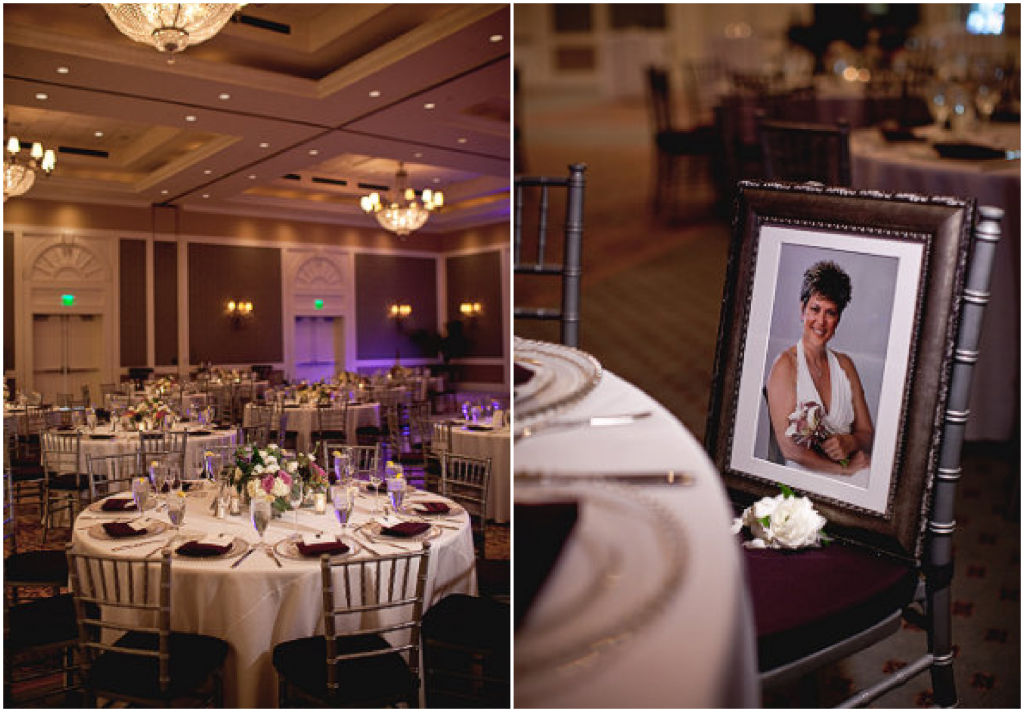 Our silver chiavari chairs paired with cranberry chair pads completed each table setting. Sarah and her mother even added a special touch to the event, a photo of her Mother's partner at one of the tables, her photo was also featured in the front row at the ceremony, a wonderful in memoriam accent.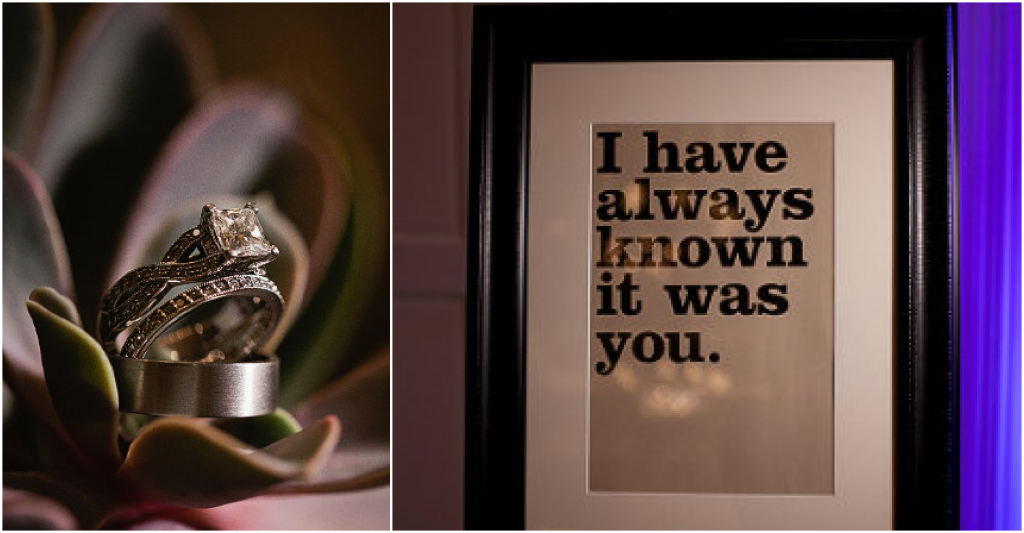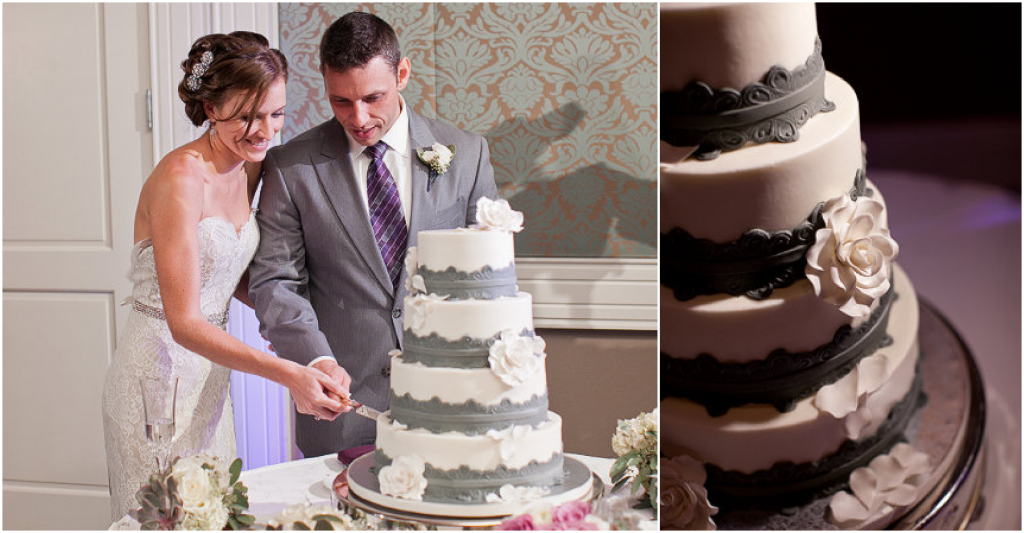 The cake was absolutely elegant and matched to the "T" with the entire wedding color scheme, designed in all buttercream by Party Flavors.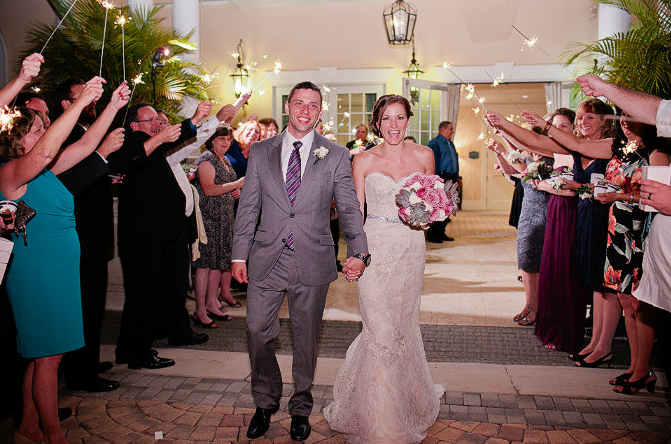 We wish Sarah & Kris a lifetime of happiness. It was our pleasure to assist and work with a talented team of event professionals, of whom included:
Event Coordination: Blush by Brandee Gaar
Wedding Venue: Reunion Resort
Officiant: Susan Wilkinson
Photographer: La Dolce Vita Studio
Videographer: Voila Cinematic
Florist: Lee James Floral Designs
Cake: Party Flavors
Hair/Make-up: KLD Image
Chiavari Chairs & Chargers: A Chair Affair