Christina and Joe's Alfond Inn wedding was such a beautiful event! The newly built inn, located in the heart of Winter Park, is already known for its versatile indoor and outdoor locations, stunning accommodations, and it's closeness to the romantic Park Avenue. This wedding venue was the perfect choice for our couple who were seeking an all inclusive location!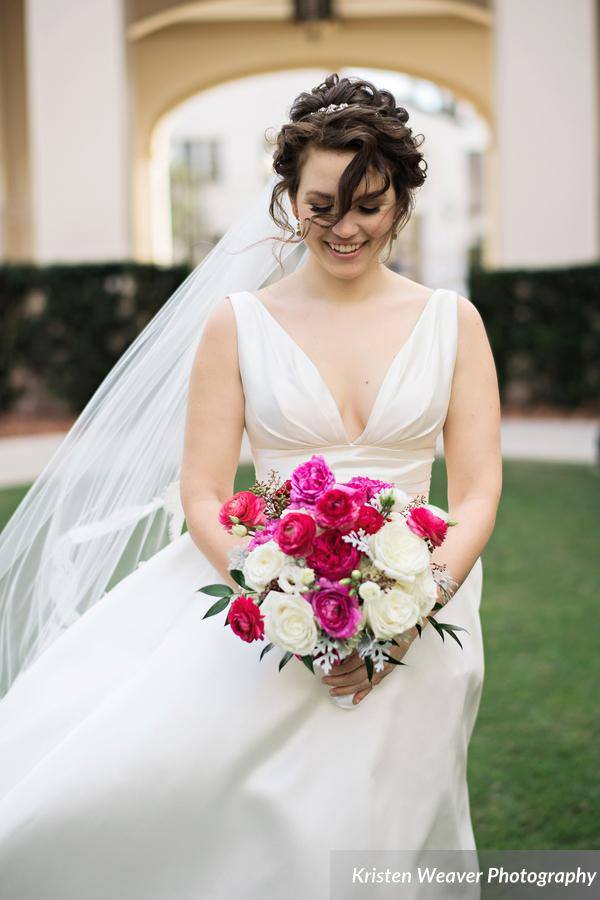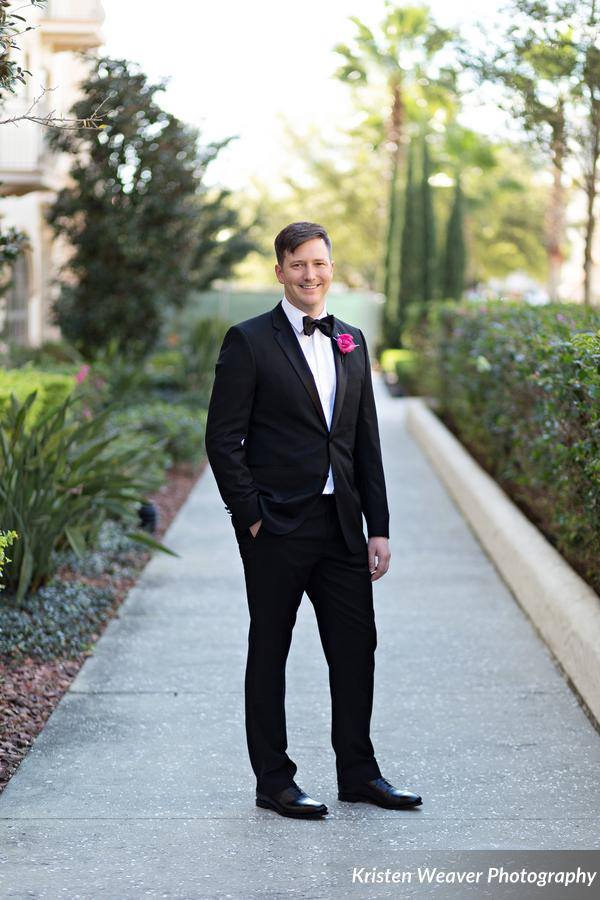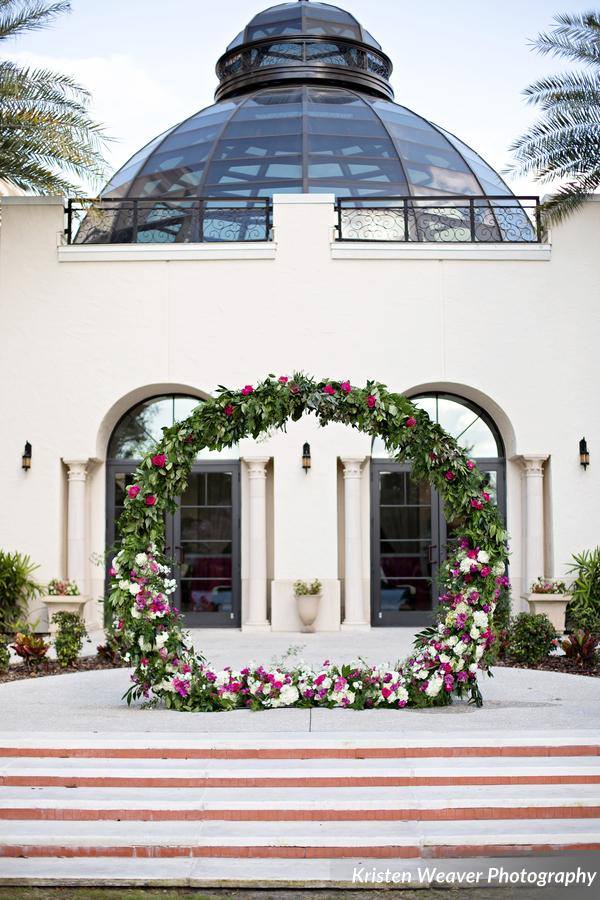 One of our most favorite details was the gorgeous life size wreath at the altar, made by the talented Lee James Floral. Absolutely covered in roses, the final result was gorgeous! We also couldn't help but smile from ear to ear at seeing the happy groom cry when his bride came walking down the aisle in her white Calvet Couture Bridal gown. Christina did such a wonderful job pairing her pink bridesmaids with white and fuchsia floral bouquets.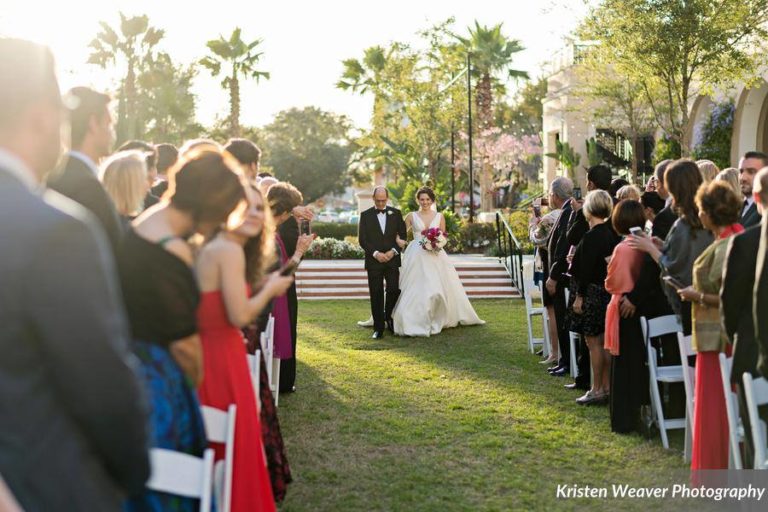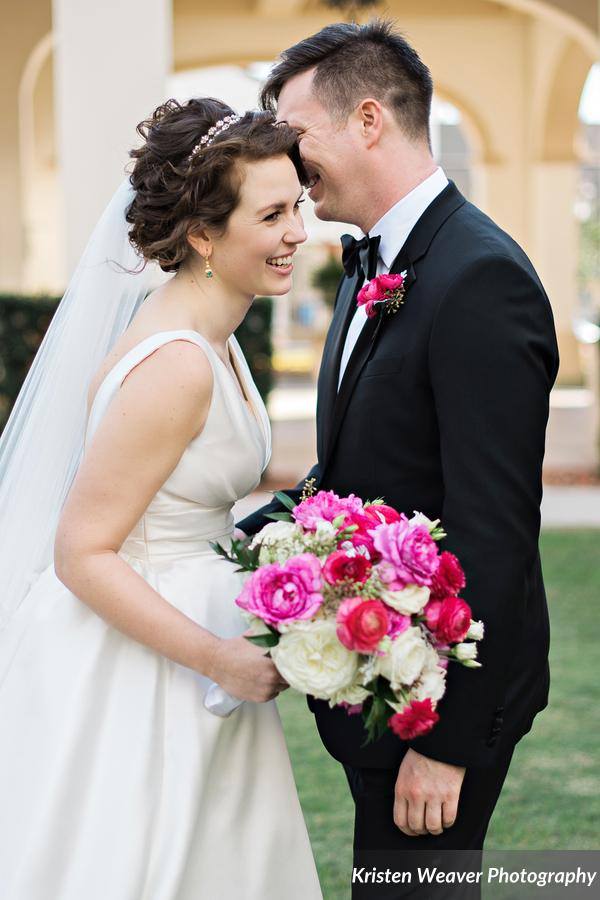 The reception, which was hosted inside the Alfond, involved tiny, personal details that reflected the couple perfectly. The tablescape was decorated with Christina's personal tastes in mind. We couldn't help but admire the personalized dinner menus by Dogwood Blossom Stationery & Invitation Studio and the gold rim chargers, which are our personal favorites from A Chair Affair.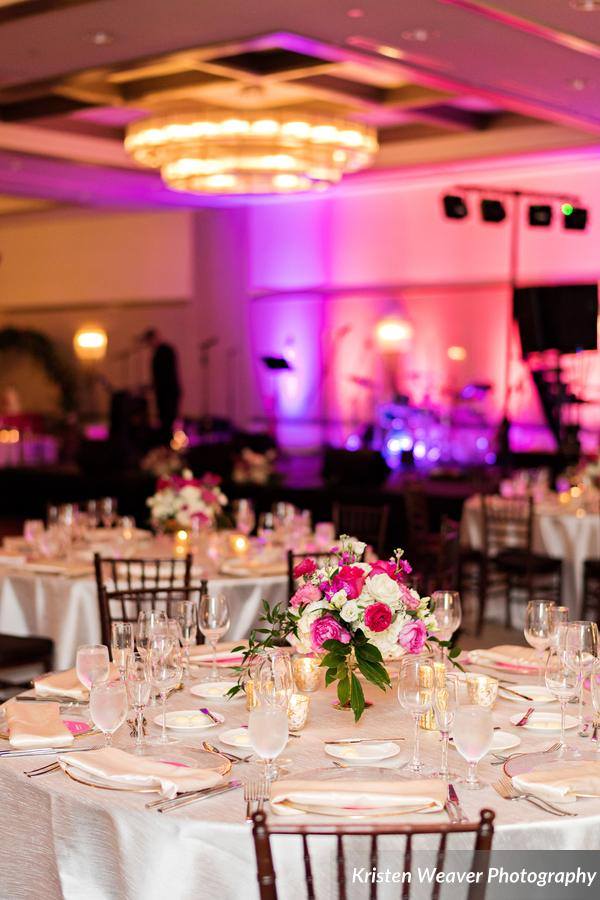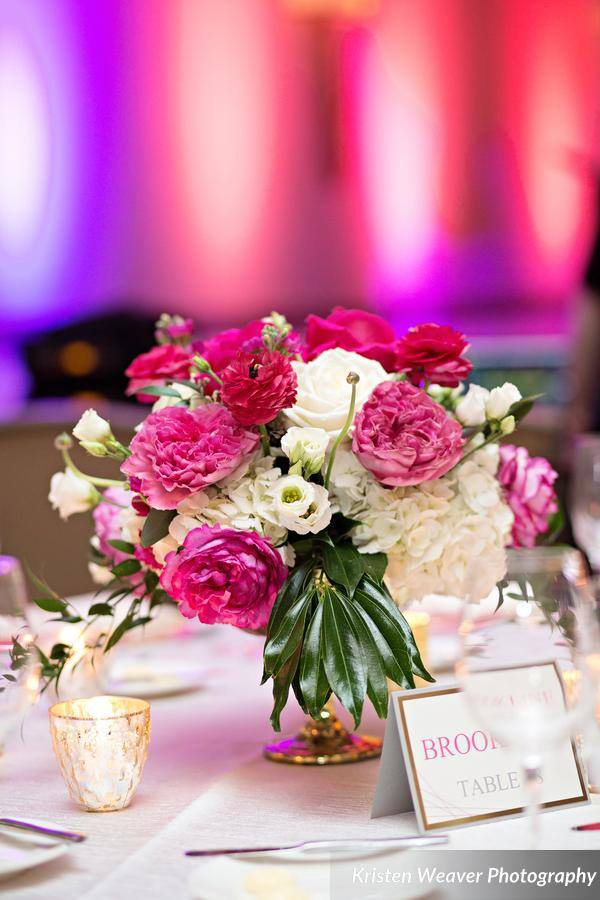 Of course, Party Flavors Custom Cakes impressed us, yet again, with their out-of-this-world wedding cake. As Beautiful Music & Paint It Black Quartet played tunes for the night, this fun couple incorporated the cutest party favors to get their guests in the groove! Kristen Weaver, the goddess of Orlando photography, did a great job at capturing all the fun. We can not wait to see all of the wedding photos, and we know that they're going to be just as beautiful as this couple was.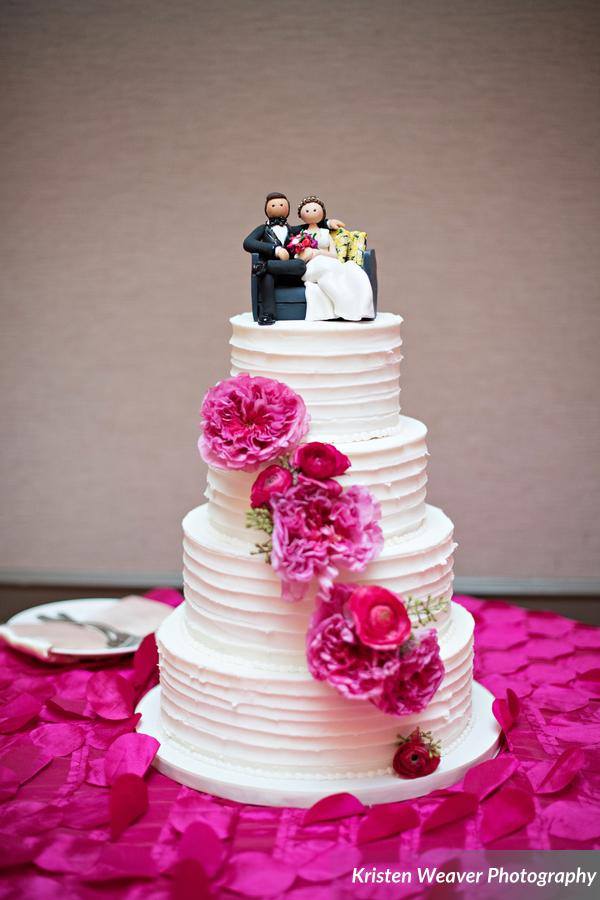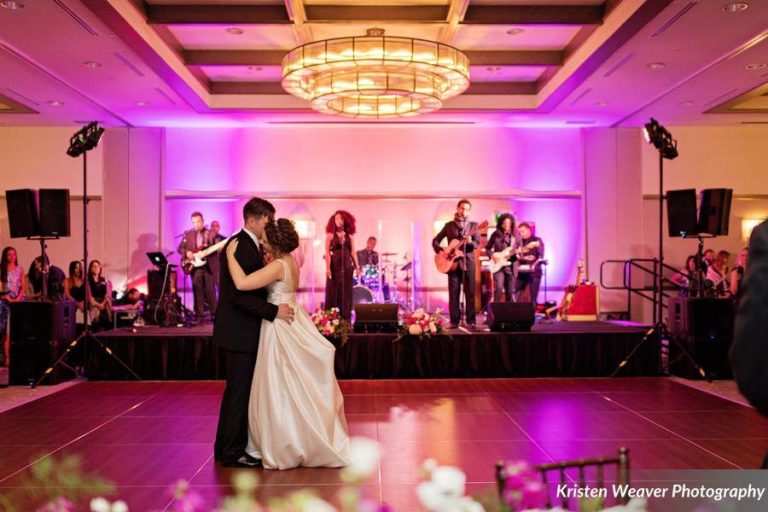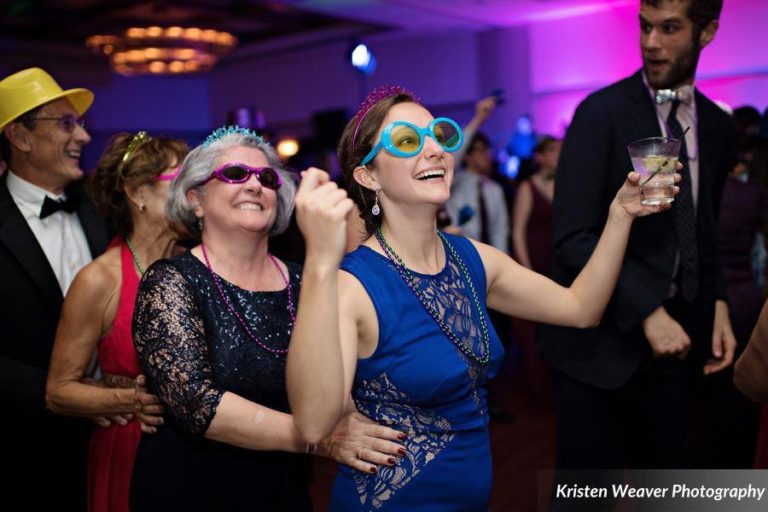 Thank you, Christina and Joe, for letting us be a part of your special day. It was easily one of the best parties we've been to in a long time! As Kristen put it: your Alfond Inn wedding was complete perfection! Amazing weather, the best vendor team and a kickin' party!
Featured on Modern Weddings!
A Chair Affair Products: Mahogany Chiavari Chairs | Gold Rim Chargers
Vendors: Venue: The Alfond Inn | Equipment Rentals: A Chair Affair, Inc. | Musicians: Beautiful Music & Paint It Black Quartet | Event Planner: Blush By Brandee Gaar | Musicians: C'Nergy Entertainment | Dress: Calvet Couture Bridal | Invitation Designer: Dogwood Blossom Stationery & Invitation Studio | Floral Designer: Lee James Floral | Makeup Artist: LeJeune Artistry | Cake Designer: Party Flavors Custom Cakes | Photographer: Kristen Weaver Photography