In a transformation from the photographer behind the camera lens to a blissful bride awaiting the walk down the aisle, Trish's wedding day alongside her soon-to-be husband, Morgan, was a scene worthy of capturing on camera, coordinated to perfection by Carla of Wedding Authority. Located on Casa Monica Hotel's magnificent property, these two lovebirds excitedly tied the knot, on November 3rd 2012, in the company of their friends and family.  Close friend, Claire Marika, took her photography to the next level in capturing this wedding in flawless clarity.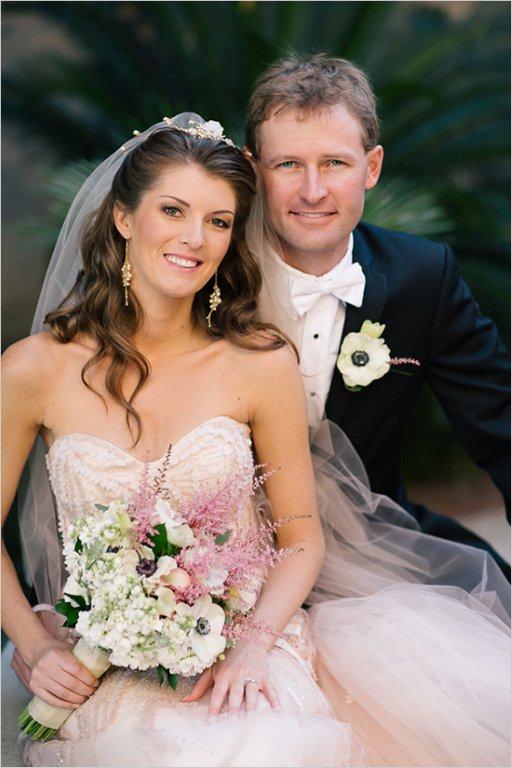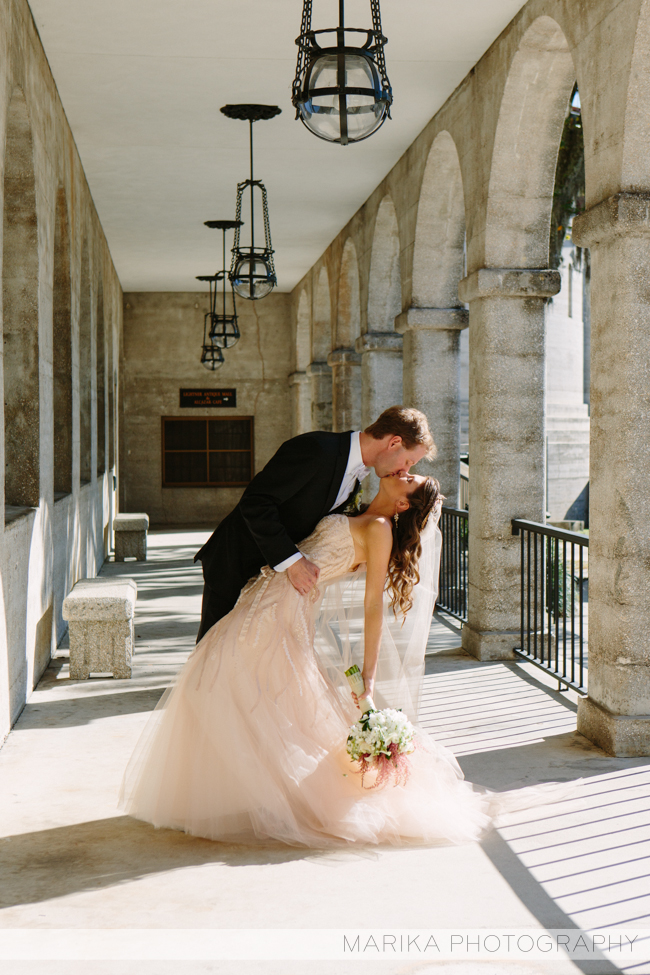 Trish looked absolutely marvelous dressed in a custom fit gown, designed by The Collection Bridal, in whisper pink with sparkling embellishments on both gown and bridal shoes. Jason, of Blooming Flowers and Gifts, perfectly accented the gown in complimentary hues of baby yellow calla lilies, greenery, subtle yellow pops of color, and blush pink floral to tie the floral arrangement together.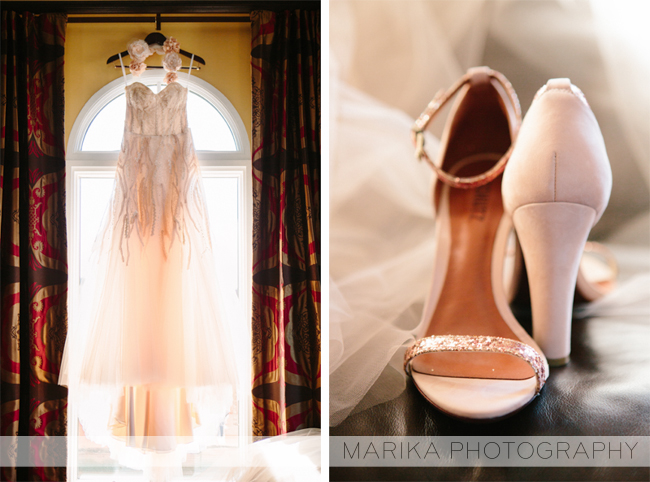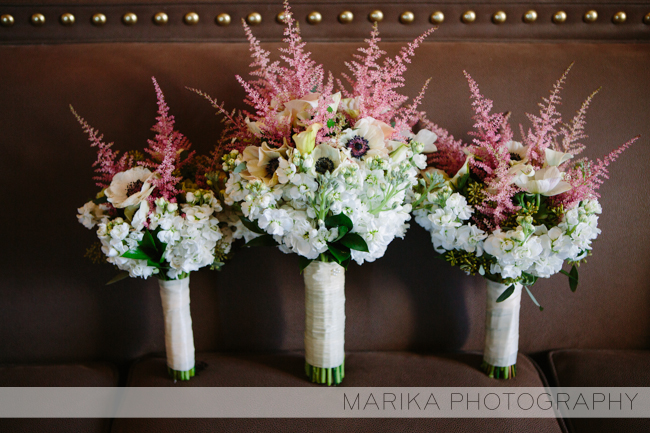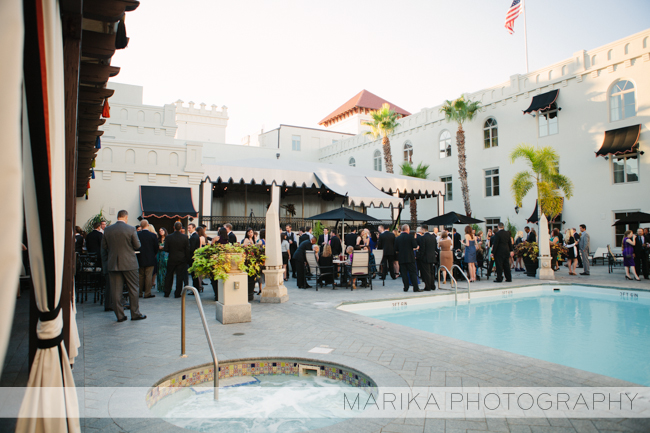 Quirky decor personalized the wedding venue with framed text graphics, such as "You're the only [fish] in the sea for me" and "Eat, Drink, and Be Married".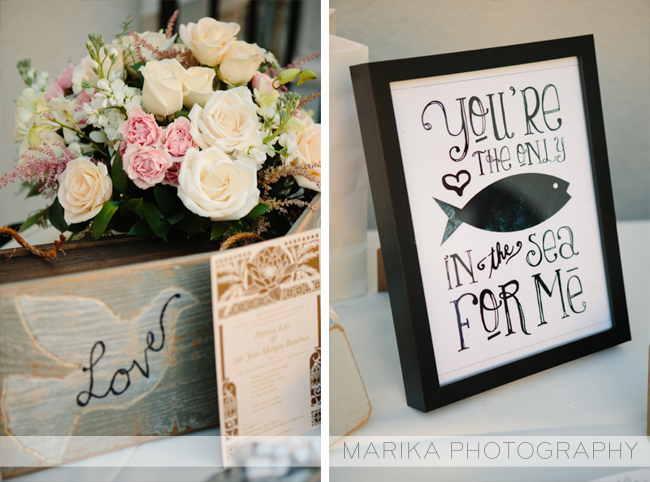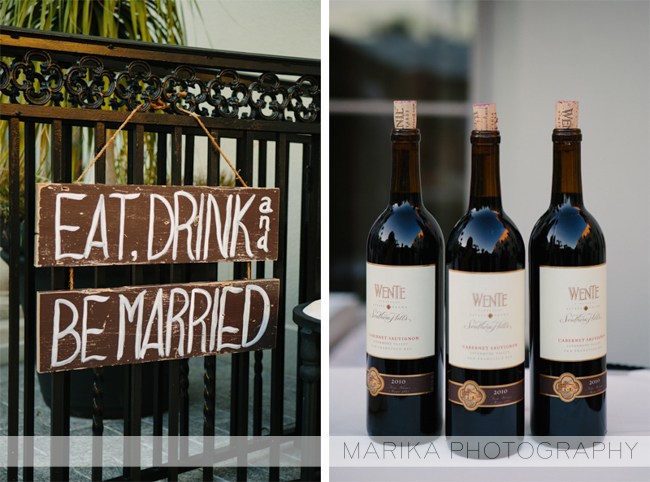 Trish and Morgan danced center of attention in a sea of friends and family, celebrating this couple's new journey of being man and wife, thanks to Junction 88 Productions for the party poppin' mixes!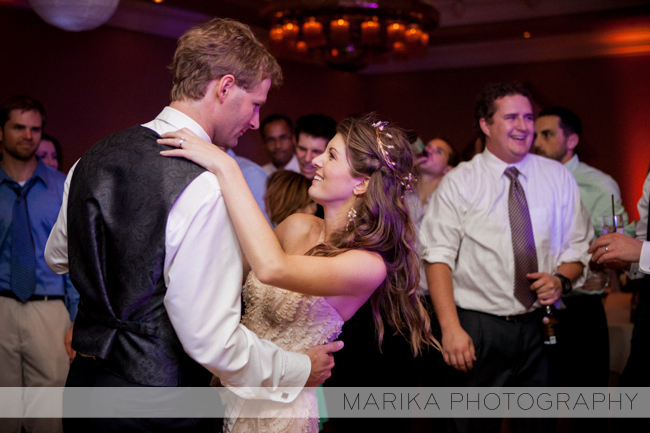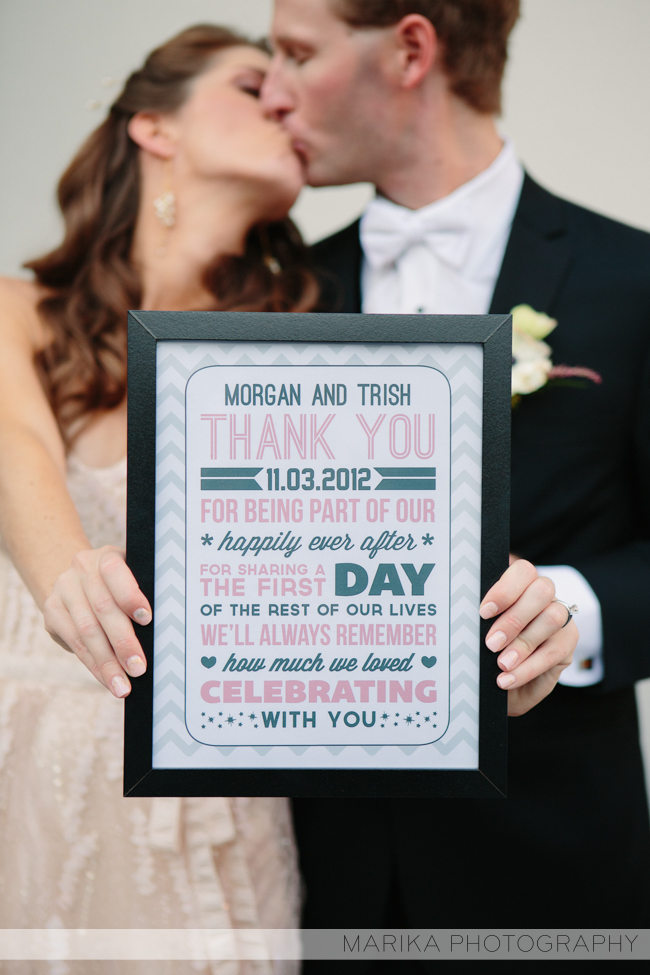 Trish and Morgan, we wish you the utmost joy and marital bliss in your lives together. May your fortune be great and your happiness be everlasting! This blushing pink wedding was over-and-beyond the realm of envisioned beauty thanks to the following event professionals for their talented involvement:
Ceremony & Reception Venue: Casa Monica Hotel
Wedding Planner: Carla, Wedding Authority
Photographer: Claire Marika
DJ/Officiant: MJ, Junction 88 Productions
Guitarist: Sylvia and James Kalal
Florist: Jason, Blooming Flowers and Gifts
Lighting: Bryan Taylor, Tagas Events
Cake: Arlene Fores, Sweet Weddings Bakery
Chairs: Ann Taylor, A Chair Affair, Inc.
Hair: Casey Powell
Makeup: Jill Stonier, Ruthless Makeup
Bridal Gown: The Collection Bridal
Tuxedos: Men's Warehouse
Invitations: Naomi Shiek, Woodland Papercuts
Wedding Bands: Robbins Brothers