Cara + Chris
It was a day of pure happiness for Cara and Chris as they wedded together and not only brought themselves together as one but also their children. The wedding at Bella Collina was a dream, dressed up in so much detail designed by At Last Weddings. We can't wait to share every detail of a Mahogany Bella Collina Wedding caught by Arianna J Photography. From a gorgeous ceremony to a stunning reception.
Getting ready
Cara and Chris both got ready in their suites. Brides by Kelly Anne made Cara look magnificent with a half updo and natural makeup. After they were ready, they had a special first look, but not with each other instead with their children. Cara with her son and Chirs with his daughter. Everyone looked perfect!
Ceremony Bound
After their first looks, it was time for the ceremony to begin. The wedding party made their way down the aisle following the bride.  Many eyes filled with tears as she made her way down the aisle to the alter, including her groom. Our Mahogany Cross made an incredible backdrop for their special moment and added a special touch. The couple said their vows and confessed their love in front of family and friends becoming one big, blended family.
Reception Time
The outside reception space was designed in gold, mahogany, and a touch of navy. Guests and the newlyweds enjoyed a meal together, toasted to the couple, and had their first dance. During the reception, Live Painter Caryn Dahm, color painted an amazing portrait of the newlyweds kissing at the Bella Collina venue. It came out marvelous! After the cake cutting, it was time for the couple to venture further outside where Our Hedge Grass Wall lit up with the words "Better Together" for a backdrop while they all danced the night away.
Mahogany Farewell
As the fun festivities came to an end it was time to send the couple off as newlyweds. Congratulations, Cara and Chris! Such an amazing time celebrating your Mahogany Bella Collina Wedding. We wish you a lifelong happiness and love.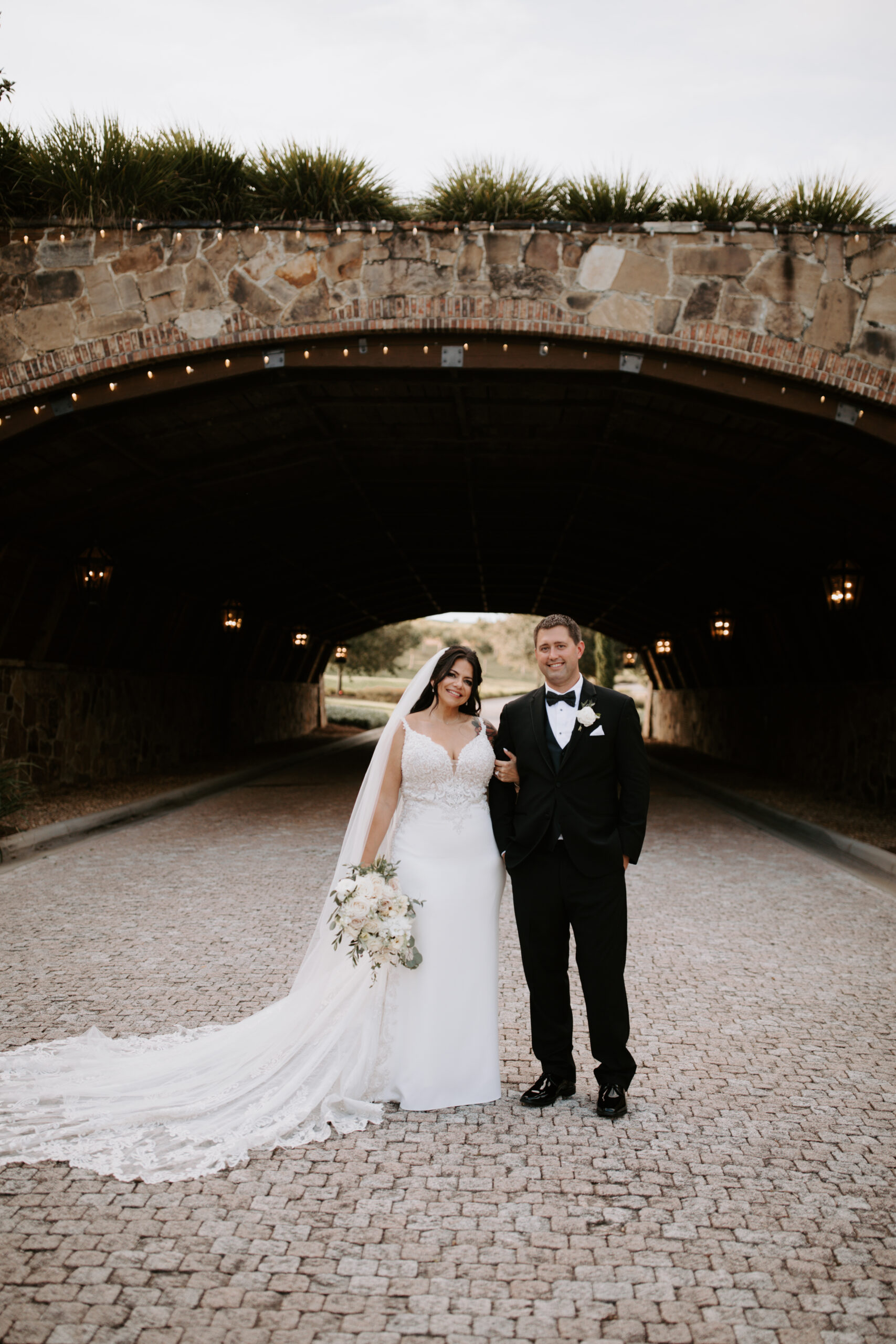 Vendors: Bella Collina | A Chair Affair |
Featured Products: 1 Mahogany Cross Backdrop | 1 Hedge Wall