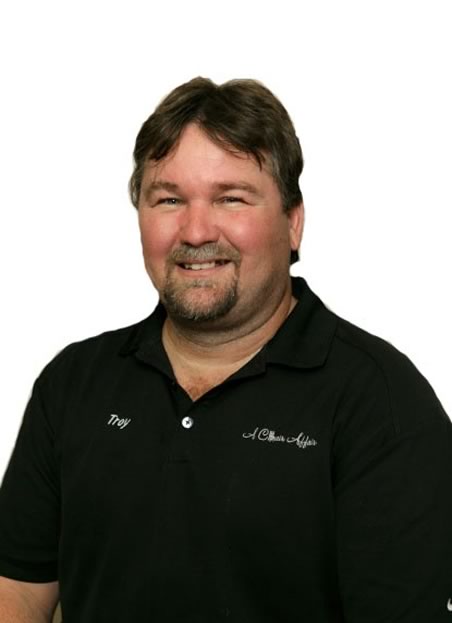 TROY
MANLOVE
Operations Manager
Cell: 407-274-5066
Troy Manlove, a meticulous organizer, committed to scheduling, a handy-man at heart paired with a jack of all trades/ Macgyver skillset, brings valuable expertise to the A Chair Affair Inc. team.
As Operations Manager he manages Chair Affair's entire warehouse, deliveries, and rental inventory.
A natural craftsman, Troy started his career as a cabinet maker and installer. His eye for quality and detail reflects in maintaining each and every product that A Chair Affair rents.
Born and raised in Central Florida his insight and knowledge of the area helps him map out all deliveries strategically to ensure timely service at every event.