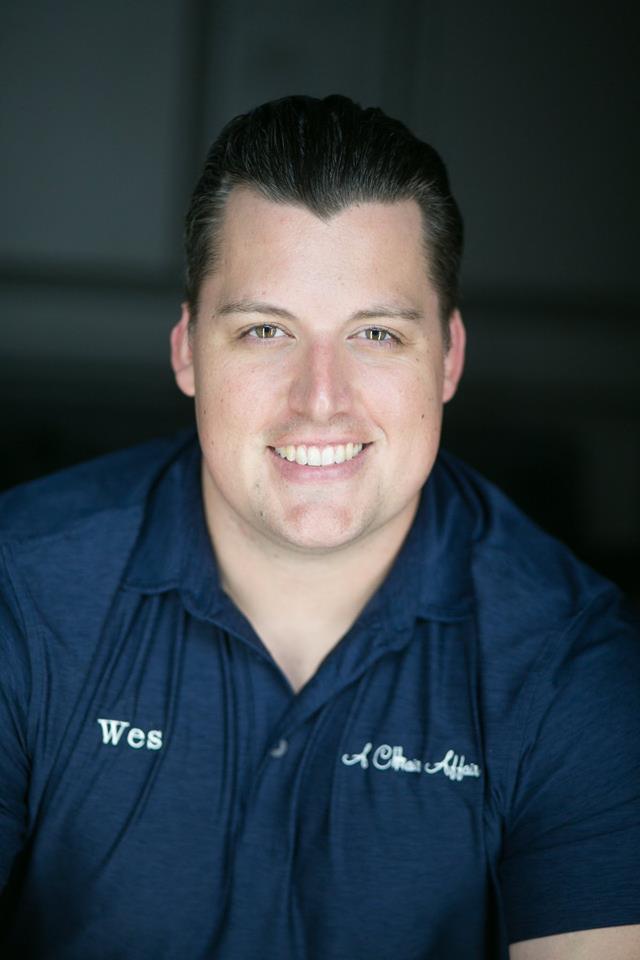 WES TURNER

Office: 386-479-4308

As the man responsible for maintaining the expansive inventory for A Chair Affair, our Inventory Manager, Wes, plays a big role on the team! In addition to helping our clients, Wes also monitors correct inventory counts for everything coming and going from our warehouses to events throughout Florida. It's a lot to handle, but Wes is the right man for the job with a Business Administration degree from University of Central Florida and over six years experience in the event rental industry!
Wes' favorite part of the event rental business is that he gets to interact with and help a variety of clients. He also enjoys maintaining relationships with existing clients and vendors, and he's excited to be a part of the Chair Affair family and helping to make sure that all events go smoothly.
When he isn't acting as the inventory wizard, this Sanford native loves taking advantage of the Florida outdoors: fishing, kayaking, and hitting the beaches! If you can't find him outside, then he's likely weightlifting or enjoying the Orlando nightlife. Whatever he's doing, he enjoys staying active!
A Chair Affair is excited to welcome Wes to our team!