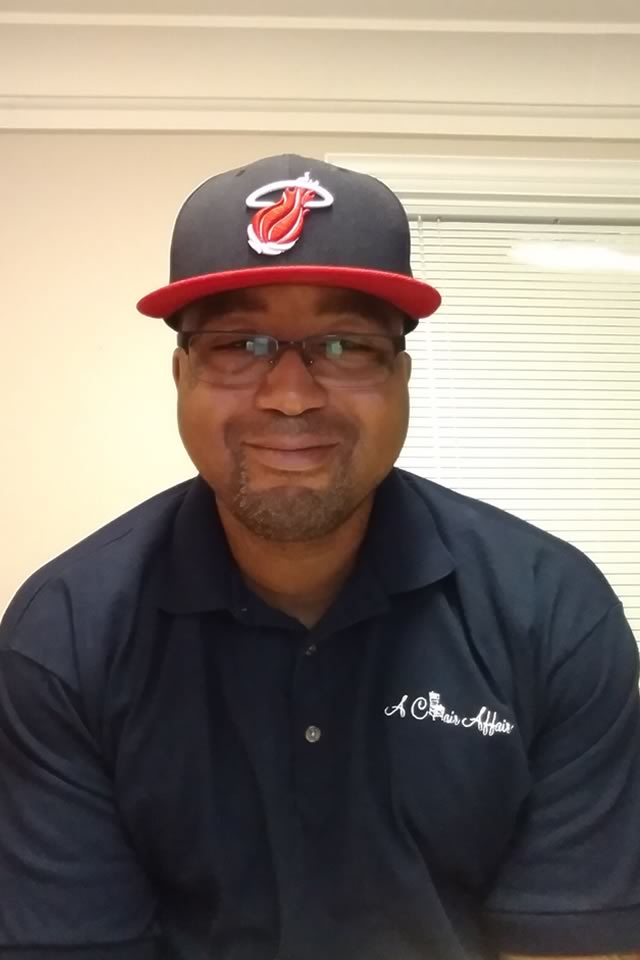 TREVINO GRAY
Delivery Manager
Phone: 407-437-1637
Meet our new Delivery Manager, Trevino Gray! Trevino is the man who makes sure your wedding rentals are delivered on time and in pristine condition.
A former military brat, Trevino currently calls Orlando home, though he's previously lived in Little Rock, Arkansas; Phoenix, Arizona; Prescott, Arizona; and Los Angeles! Ever on the move, Trevino got his start in service (with a bit of warehouse experience) and gradually amassed 15+ years of management experience.
As a new member of the Chair Affair team, Trevino is looking forward to working with colleagues and becoming a valued part of the family.
There's one thing that keeps him motivated in his new role, and that's the satisfaction that comes from having a role in someone's joy and contributing to the unforgettable moments of their lives. Because of that, as Delivery Manager of our Orlando division, he aims to ensure that all delivers are scheduled and set safely and swiftly.