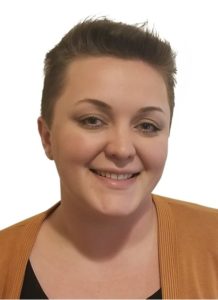 BRITTANY
FERCHAU
Lakeland / Tampa Sales
Cell: 813-766-7211
Email Schedule your consultation
When it comes to the event industry, let's say that it is in Brittany Ferchau's blood.This practically native Floridian has been working in the Event Planning and Hospitality Industry for over 10 years with her family's restaurant and catering business in Lakeland. And we are over the moon excited to have her join the A Chair Affair Team as our Lakeland office Design Specialist.
Working with couples to bring their vision to life is Brittany's favorite thing. She loves helping them chose the perfect pieces; from chargers to furniture that will make their day just as they have envisioned it. These one on one consultations are so important to Brittany and she wants her clients to walk out confident in their event planning decisions.
Brittany is a busy mother of two toddlers that keep her on her and her husband on their toes. This family of four loves to visit Disney World and taking walks around the many beautiful local lakes in the area.
We are excited to have Brittany bring her many years of hospitality and event planning knowledge to the A Chair Affair family; her bubbly personality and energetic style will be right at home in our Lakeland office. Stop in and say hi!